Is Suboxone a Good Thing for Your Loved One?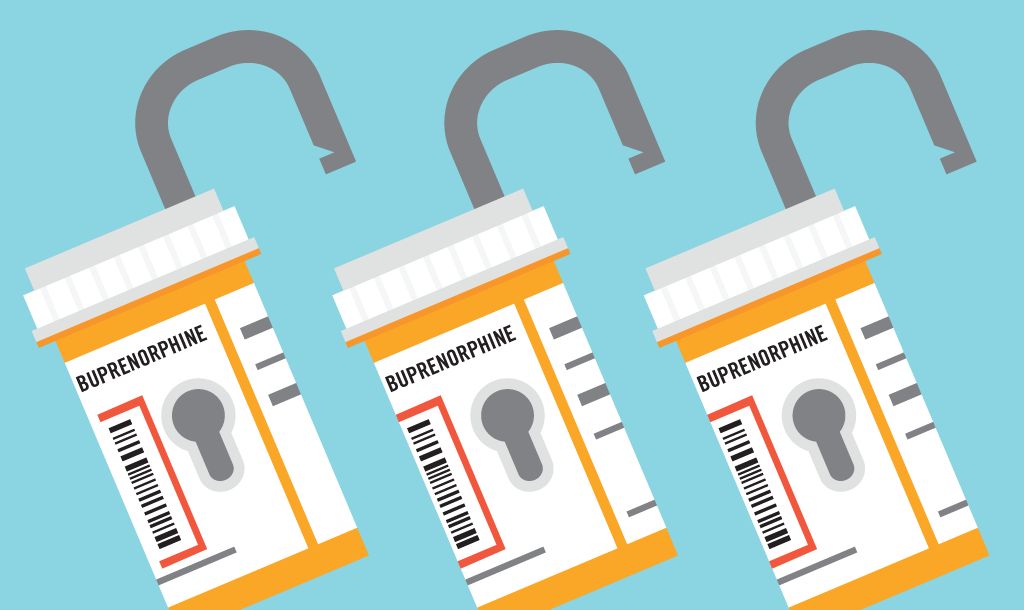 An Allies in Recovery member is overwhelmed by all the conflicting information and stances on Suboxone. Her 40-year-old son has struggled for 15 years with opioids and other drugs, and his new treatment plan includes Suboxone. Is this a good thing? CRAFT Trainer and Family Recovery Advocate, Laurie MacDougall, weighs in with an array of facts and lived experience.
Here is an excerpt from the full comment that originally appeared on the Allies in Recovery Member Discussion Blog:
"I am surrounded by addiction. I wondered if I could find out all there is to know about "Suboxone". My son recently detoxed at a center and decided to do an IOP [Intensive Outpatient Program] a few days a week as well as seeing a doctor who counsels and prescribes Suboxone. I am a bit concerned because I am not sure how long he is supposed to do this, and I can't seem to get an idea of the plan from him. He is a 40-year-old man, so I have absolutely no rights to information unless he wants to share.
I want to be supportive, but I can't do that without knowing more about Suboxone. He thinks that he can stay on this long-term, but I doubt that is what he is supposed to do. He is afraid of feeling sick and of not being able to sleep (which he is not doing much of anyway). He is a wonderful and caring son, but he thinks that he can manage his care on his terms. I KNOW that I am not in control. I KNOW that I need to set limits. I also know that I love [him] more than the world and I want to help. I want information regarding Suboxone, but there is SO much on the internet and I have no idea what is valid and what is not."
Boy, oh boy, can I really relate to your comment! I also had concerns and questions when my son was exploring Suboxone as a part of his treatment plan, and my lack of information led to feelings of anxiety. When I look back now, I know I was also hearing a lot of myths and advice that were based on stigma and misinformation, and which contributed to my own apprehension towards Medication-Assisted Treatment and Recovery (MAT/MAR).
It's always helpful to identify the positives in a seemingly hopeless situation             
First, I want to point out some incredible positives in your situation that may help relieve a little of your distress and help you to realize there is a foundation to build on:
Your son is being open and honest with you about his struggles with cravings and informing you that his treatment plan will include Suboxone; your son and his wife are not in denial. It sounds as if he's trying multiple methods to boost his recovery. He attempted detox at home, then tried inpatient detox, attended an IOP and is now seeing a Suboxone provider. I am not sure if you're aware, but your son will also have to fulfill certain requirements in order to continue with his Suboxone prescription, like testing negative for certain substances, attending monthly meetings and groups, meeting with a counselor, etc.;
Your son moved away from illicit use of Suboxone and is now in the care of a doctor or nurse practitioner.
Misinformation about Suboxone can present a real obstacle
When my Loved One (LO) first started on Suboxone, I, too, had fears and worries, mostly because of my lack of knowledge about MAT/MAR and some of the misinformation I had heard from others.
I, personally, find it comforting to become educated and learn all I can about a new situation/challenge. What I found out about Suboxone helped me feel more confident that MAT/MAR could be a major pillar in my LO's recovery.
I decided to block out and stop listening to all the noise about MAT/MAR — people in support groups, information on social media, articles in the news (journalists who have no idea what they are talking about), even professionals in the field that give advice (without evidence) based on an anti-MAT/MAR stance.
A treatment plan should be tailored to the individual's needs

I learned through discussions, and hearing these professionals speak, that a treatment plan should be designed around the individual's needs. Each person is different. Some don't need meds, some are prescribed meds short-term, some are prescribed long-term, and some people may need meds for their whole life.
Just like with other illnesses, medications and treatment plans should be driven by the patient's needs and overseen by a doctor. It is important to note here that there may be adjustments needed, and that medications work differently for everyone. For example, my son tried Vivitrol but could not tolerate it. Some people experience side effects with Suboxone that may be intolerable and make it impossible for them to continue. It is vital that each treatment plan is individualized.
I, too, had doubts but vowed to support his use of Suboxone
When my LO first went on Suboxone, I decided I was going to support any decisions he made for himself, as long as he was moving towards recovery and an improved life. He had struggled for quite a while, chronically relapsing, and hadn't ever been prescribed meds, outside of detox.
He was also telling me he didn't think he'd be able to maintain non-use without a way to stop the craving, and I needed to listen to what he was telling me. After all, it was his recovery, and he was learning through a long process of trial and error what would work for him. Maybe this is what managing his own care on his terms looks like – learning about himself and becoming empowered with what will help? Either way, it was clear that he already knew what wasn't working for him.
I committed to support, rather than discourage, any and all of his attempts at recovery, regardless of my own uneasiness. I have to tell you: I'm really glad that I did!

He progressed on Suboxone, but it was up and down
I have heard it can take an average of 6 tries with meds to reach some stability. I believe that this number would be reduced if there was a lot less discouragement and as much support and encouragement for MAR as there is for other forms of recovery! I was not giving up on him being prescribed Suboxone. He had been successful, and I was witnessing improvement.
Looking back on our journey, Suboxone was a gift. Through the years, he has been able to attend college and get his degree. He is now married and happily living in another country! He is no longer prescribed Suboxone (this is a whole other post: why he stopped being prescribed Suboxone; how I became very uneasy about him stopping – but I had to keep quiet as, again, it is his recovery; how easy and smooth a transition it was thanks to a new method of weaning off, etc.). He is living life!
Momma: As much as you can, block out all the noise that is based on opinion. Stay focused on what the doctors and professionals who facilitate research and work with SUD medicines are saying. Their work is rigorously scrutinized, peer-reviewed and has improved the lives of countless people across the world who were once in a position much like your son and my son. We simply don't hear enough from those who have benefitted from this form of treatment – as they experience a lot of unnecessary and rather brutal stigma in an already highly-stigmatized population.
I hope this response is helpful and please know that I wish nothing but healing for you, your son and his wife. With you in their corner, they really have a wonderful, strong, and loving support.
Please keep us updated on your family's journey. We're here to help.

Laurie MacDougall
With a membership to Allies in Recovery, you will have access to this article in full including more about her son's experience and progress with Suboxone, discussions about accessing family therapy and recovery getaways, addressing the atmosphere of Suboxone clinics, and more. Allies in Recovery members also have access to all of our blog posts including the ability to search a variety of topics such as those mentioned in this blog post. (i.e. Suboxone, Medication-Assisted Treatment, Medication for Addiction, Addiction Treatment, Opioids, etc.,)
If you're an Allies member, check out the member site for our "10-day Challenge" to claim your reward of a FREE One-Day CRAFT Workshop – just for finishing half the modules!
If you're not yet a member of Allies in Recovery but want to join us TODAY to get trained on how to reduce the chaos of addiction in your family and in your life, click here.
A membership at AlliesinRecovery.net brings you into contact with experts in CRAFT – the proven, most successful method for getting your Loved One into recovery. Our unique, award-winning learning platform teaches you CRAFT, so you can play an important role your Loved One's recovery journey.
With Allies, you'll get information critical to understanding your Loved One's alcohol/drug addiction; you'll learn the strategies and skills you need to engage your Loved One onto the path to recovery; and you'll get guidance on how to identify and cope with the flood of emotions you are feeling – because when you are coping better, you can better help your Loved One.