Tired of fighting and worrying about your loved one's addiction problems?
Allies in Recovery can show you a better way. We are an online learning platform for families whose loved one struggles with drugs or alcohol. We provide community, personalized guidance, and a scientifically-proven program to give you the skill set you'll need to help your loved one.
✓ Reduce pain, anger, & worry
✓ Gain skills proven to work
✓ Get your loved one into treatment
✓ Improve your well-being
Join Allies in Recovery & Get Access To…
An eight-step video course to help you and your loved one
Experts to whom you can ask questions and get personalized responses
Self-care advice and material to help you relax and quietly reflect
A community of individuals like yourself
A wealth of other resources on treatment options and more
When you're ready to take action and address your loved one's addiction problems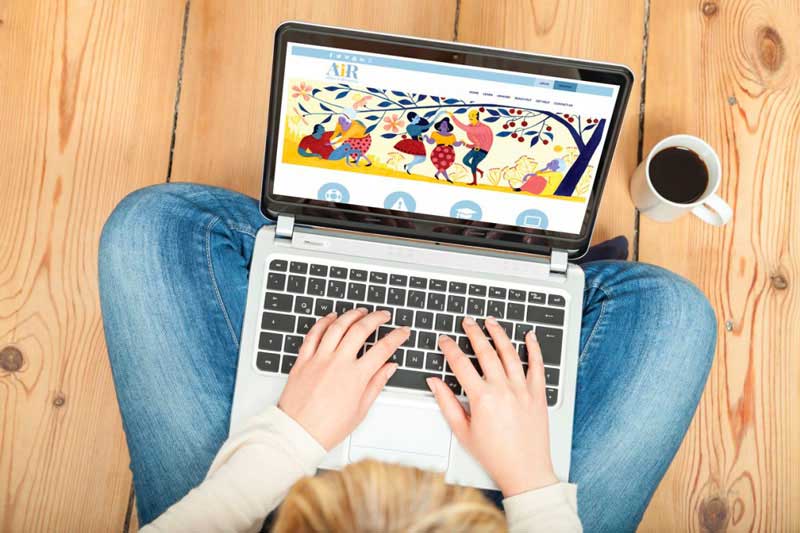 Become a Member Today
& Get 3 Free Bonus Lessons:
• What Your Loved One Is Thinking
• CRAFT: At a Glance
• 10 Things Parents Must Know When
Their Adult Child Suffers from Addiction
**Our social mission is to be accessible to all families. If you have financial need, please
contact us here
.
**
Membership gives you access to…
Video Modules
Easy-to-digest eLearning program
based on the CRAFT method.
Learn to motivate your loved one to take action and gain techniques for responding mindfully to your loved one's substance use
Questions answered
One of the most used & appreciated features
of our Member site!
Our in-house experts respond to members' concerns, helping them gain insight and apply CRAFT to their specific situation
Individual Consults
Talk privately with a knowledgeable and compassionate coach
Jump-start your Allies in Recovery experience with one-on-one guidance
Consultation is free of charge. Follow-up calls available to members for free.
Treatment Guidance
Treatment can be confusing.
Our input can guide the decision process.
Use our protocol to search for the right
provider for your loved one
Learn how CRAFT helps you get your loved one into treatment in THIS POST
You're not alone. Allies in Recovery is here to help.
"I want to say THANK YOU for your thoughtful comment to my concern. You really understand what I am going through."
— Allies in Recovery Member
"On the good side, use seems to be way, way down since Feb 1st."
— Allies in Recovery Member
"All in all I feel she is moving forward and what I have learned and put into play from AIR is working great for us."
— Allies in Recovery Member
"I have been suggesting to many of my family intervention clients to use this amazing resource…..I find my clients value your work and it is helping."
—Bill Stevens, Therapist & Interventionist, www.redchair.co.uk
"This site is an incredible resource, so well organized and so well thought out."
— Allies in Recovery Member
"Thank you for the courage to take a stance on this sensitive subject and to open the door for discussion!"
— Allies in Recovery Member
"I appreciated the variety of support and information [you] offered . . . Allies in Recovery is a valuable resource that could support many loved ones of addicts."
— Allies in Recovery Member
"I'm very happy to find this site, this approach . . . I feel like I'm finally connected to people and information that can help me help my daughter."
— kttrend, Allies in Recovery Member
"Allies in Recovery gave me a framework for staying calm, focused and keeping my eyes on the prize—my daughter's long term sobriety. It worked without coercion, blame or alienation. In fact, the more I accepted the positive in her, the better I felt about myself."
— Allies in Recovery Member
"I found Allies through YouTube, and I feel like I just won the lottery. It is by far the best information I have found to help effectively interact with my son. I have had awesome results from using this new way of communicating."
— Ivy2015, Allies in Recovery Member
"I'm not sure if you understand how valuable your recommendations are to me. During crises like this I truly appreciate your input."
— bigfluffydog2, Allies in Recovery Member
"I am so grateful for all your guidance and support! Thank you just doesn't seem enough."
— Allies in Recovery Member
"I am so grateful to have found Allies in Recovery as a source of support and education so I can better understand my daughter's addiction and recovery."
— Allies in Recovery Member
"I thank Dominique so much for the support she has given."
— Allies in Recovery Member
"By following the CRAFT modules and blogs on this site, along with help from Dominique and her team, I am happy to say that my family is flourishing."
— help4t, Allies in Recovery Member
"I am enjoying learning about the CRAFT method and finding it really valuable…Keep up the great work, and thank you."
— Allies in Recovery Member
"You provide such a wonderful resource for the community."
— Katy, Allies in Recovery Member
"These methods of interacting with my son have worked phenomenally. I can't thank you enough for creating this site. I will tell every person I know about it."
— Ivy2015, Allies in Recovery Member
"I hope the CRAFT method is the wave of the future for families like ours. It is the first thing that I have found that I feel completely comfortable with, and it has been so effective."
— Allies in Recovery Member
"I find it really helpful how your posts capture the frustration and difficulty of situations while offering perspective, techniques and practicalities. It's amazing how you do that!  Thank you for all your offerings and the site's varied resources."
— Mostlysunny, Allies in Recovery Member
"If it was not for Allies in Recovery we would still be in limbo and useless in helping our loved ones."
— Allies in Recovery Member
"I consider myself to be a private person who does not easily confide. The opportunity for me to ask for help with my post hoping to get some support is a great relief. Thank you"
— ritzn, Allies in Recovery Member
"The most important role you played was teaching me the skills getting him into treatment. THANK YOU!"
— Allies in Recovery Member
"Going through the modules in here calmed me down … though it seemed really hard at first, eventually it worked to help me learn to say the right things at the right time…"
— Allies in Recovery Member
"Every email/post I read pertains to my situation. I learn every time. It's like a life line. I cannot thank you enough."
— readr, Allies in Recovery Member
"This morning [I] listened to the podcast on the CRAFT method — which is excellent with so many relevant concepts and details come out in such a caring/sincere format."
— Allies in Recovery Member
"Thank you for creating such a great program. I have seen drastic positive changes in my son, and I know Allies was a big part of that."
— Ivy2015, Allies in Recovery Member
From the Allies in Recovery Blog
She knows her son needs help, but he often disappears for long stretches of time right after he starts opening up to her. Read on for Dominique Simon-Levine's insights as she lays out some important considerations for this situation.
A member wonders if her son will ever come to terms with what he's put the family through. Read Annie Highwater's inspiring response which offers strength and grounding we can all use during difficult times.
When all but one member of a family is in recovery and living a sober lifestyle, how do they approach their loved one's use without being too overbearing? How can they use CRAFT to help prevent him from going down the wrong path?
Still not sure? Gain free access to a sample video & eBook now! ➜
Thanks for requesting our free Learning Module!
**If you use Gmail, please check the "Promotions" tab of your inbox, where our email may land...