What Are Natural Consequences? More on Modules 5 & 6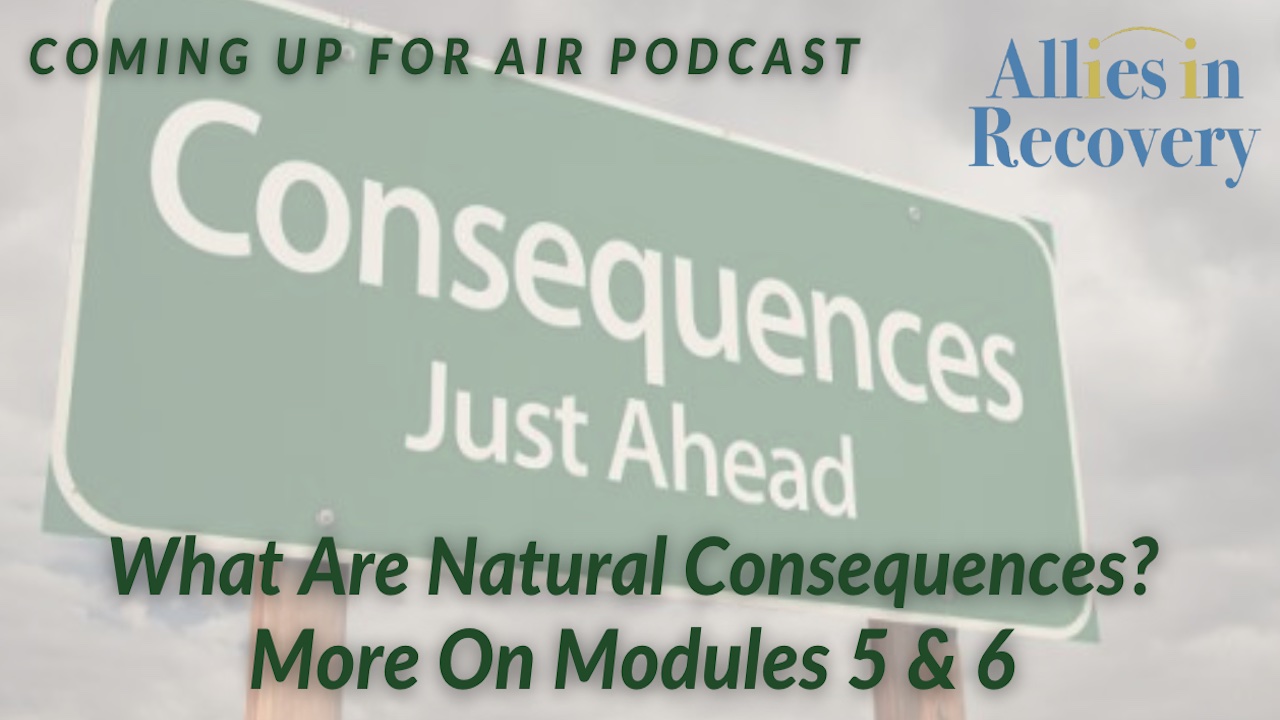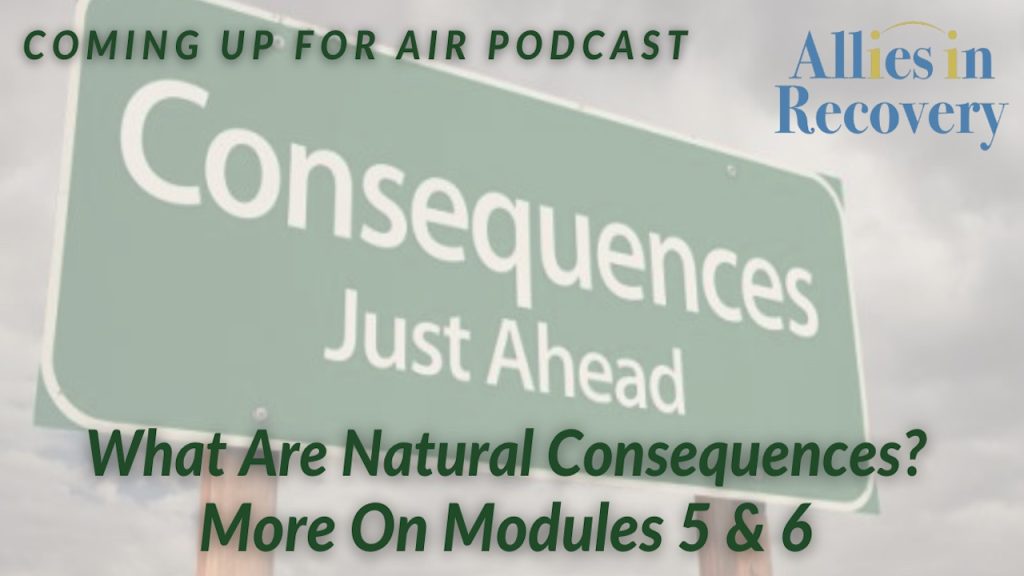 CRAFT is like a menu. The better your awareness of patterns from watching yourself and your loved one – over time – and experimenting to see what works, the better you understand what to choose. Laurie talks about her learning process with her son, and how it led her to understand what she could and couldn't live with. You can learn to open your eyes, to check with yourself in a very deep way, and notice what you may not have before. The more you know about what you're looking for, the more effective CRAFT becomes, the better your decisions in the the moment. Eventually you can say, "This isn't working, so here are your options," and your loved one can choose.
CLICK HERE or PRESS PLAY in the SoundCloud box below to listen to the podcast. Enjoy!
Graphic Design by Lizabeth Laroche