He Wants Money and Cigarettes While in Treatment. What Should I Do?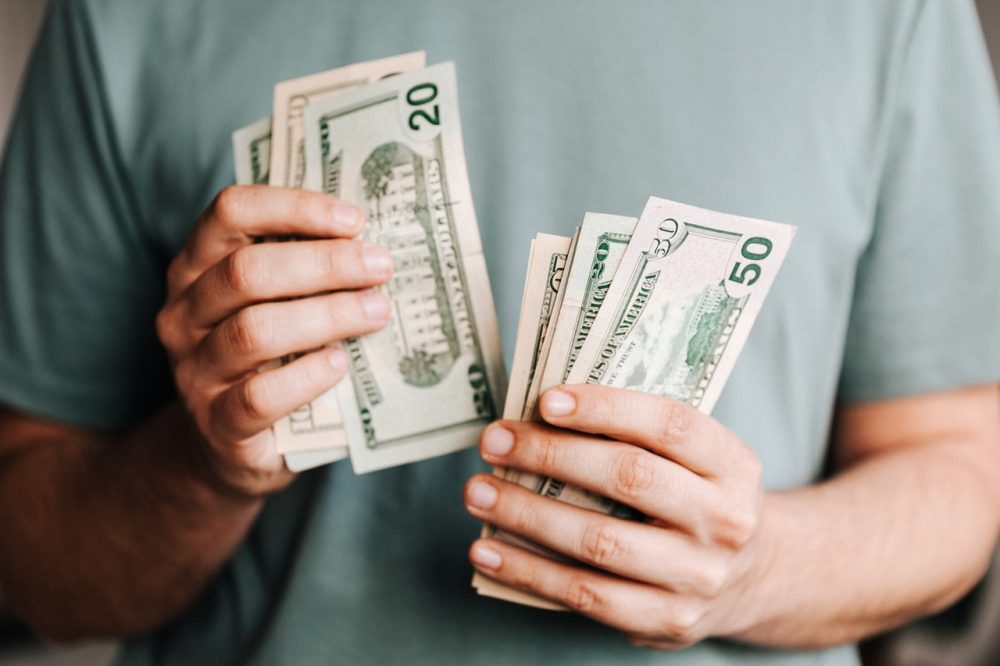 When a Loved One enters a treatment program, the most common objection (and potential barrier) to success is a smoke-free policy. This can be a deal-breaker for some as they feel it is unreasonable to ask them to give up their drug of choice and quit smoking at the same time. Many times, patients will actually check themselves out of a treatment facility AMA (against medical advice) just to have a cigarette. Read below to learn some suggestions to help with this common dilemma.
This question originally appeared on the Allies Recovery Member Site blog, where experts respond to members' real-life questions and concerns.
"I am at a loss and I don't know what to do. My son has been in active addiction for 6 years and overdosed 5 times. A week ago, Monday I had to call the police because my son was shooting up cocaine in my bathroom. That was my breaking point. I told him to leave my house. I also had put a restraining order on him. He then contacted me on the 7th day, having finally run out of money, and told me that he got a bed at a local behavioral health detox. From there, he is going to a CSS bed.

Now he wants me to bring him money and smokes. This is where I am at a loss. He said that he can get through this if he has smokes and that this is 'no life for him' if no one wants to help him. He is so mad at me. What do I do? I am desperate."
Allies in Recovery has some answers about cigarettes, rewards, and money – read on:
According to SAMHSA (The Substance Abuse and Mental Health Services Administration), smoking increases the likelihood of a recurrence of substance use. Follow this link for more information.
If the treatment facility allows smoking, the decision to set boundaries around giving in to their request places family members in a difficult position. We want to see our Loved Ones engage in treatment, and the CRAFT approach encourages us to reward non-use. So, the question remains, is it advisable to give cigarettes, particularly when we know that cigarettes can lead back to drug use?
CRAFT Would Say Reward the Non-Use…But Choose Wisely
The fact that a Loved One has entered treatment, and is not using drugs right now, is huge. The CRAFT model, first developed by Robert J. Meyers, PhD. teaches families to choose their battles and to provide positive reinforcement by rewarding non-use.
CRAFT offers a framework on what to do when your Loved One isn't using, and endorses giving them rewards that are meaningful to them. Clearly, the cigarettes meet this definition while a self-help book you'd like your son to read while in treatment does not.
How to decide whether to give him the cigarettes?
Although you have already given so much, you want to find a way to positively reinforce your son's effort at staying in treatment. The decision is up to you – so it is important to weigh out the risks and benefits when considering rewards. Allies in Recovery recommends you use a simple decision-making structure to help guide you. The structure consists of 3 questions, and asks that you consider each in the context of both short-term and long-term benefits.
Remember that the order of these questions matters!
Will [giving him cigarettes] improve MY quality of life? Short term? Long term?
Will [giving him cigarettes] reduce use in my LO? Short term? Long term?
Will [giving him cigarettes] improve FAMILY relationships? Short term? Long term?
The purpose of this exercise is to allow you the time to think things through so you can arrive at the best possible decision, based on your unique situation.
What about giving him money? Whatever You Decide – Have an Open and Honest Conversation
Whatever you decide, let your Loved One know ahead of time if there is a change coming. Be very specific about what you will no longer do, and balance that by letting them know what you are willing to do. For example, you can say to your Loved One "going forward I will no longer be giving you money for things that are not conducive to your recovery and overall health; however, I will buy you groceries every week until you get on your feet." Express the fact that you are not abandoning them but will no longer provide certain things. Let them know you will be there to provide support in other ways.
Make Time for Self-Care
When your Loved One is in treatment or jail (which are becoming de facto treatment centers), it is an opportunity for you to take a step back, gather your thoughts, and consider what is most important.
You're looking for another way. In order to be effective at helping your Loved One, you must get a handle on your own feelings and learn to take extra good care of yourself. Engaging in self-care will give you the strength you need to stand strong in your convictions and handle whatever comes your way.
Allies in Recovery provides support and guidance on how to identify and cope with the flood of emotions you are feeling. The CRAFT method teaches us to pause and decide more logically, more thoughtfully, rather than react to raw emotion.
A membership at Allies in Recovery brings you into contact with experts in CRAFT and the field of recovery and treatment for substance use. Our unique, award-winning learning platform introduces you to CRAFT and guides you through the latest in evidence-based techniques for unblocking the situation. Together we will move your Loved One towards recovery.
To sign up for our 7-day trial free offer to become a member of Allies in Recovery eLearning program, click here. If after your 7-day trial, you decide at any time it's not for you, the membership fee of $59 is fully refundable.
 Some of Our Collaborators