Shifting Your Behavior Will Help Shift Hers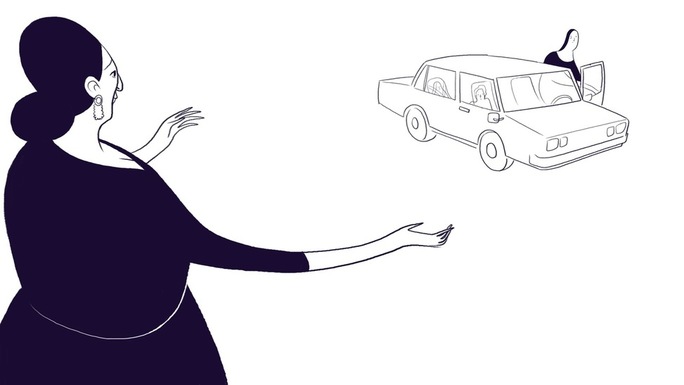 An Allies in Recovery member seeks to help her 38-year-old daughter, who suffers from alcohol addiction, depression, anxiety and quite possibly neuro-cognitive issues.
This post originally appeared on our Member Site blog, where experts respond to members' questions and concerns. Take advantage of our current special offer today and get full access to Allies in Recovery's eLearning program. Details here.
I'm a single mother whose daughter has a dual diagnosis. I'm 73 with an on-going health condition that seriously restricts my energy, making bed-rest necessary for part of the day. A lot of my energy has to go into self-care. My financial situation is limited. I attend SMART Family and Friends meetings and find them helpful.

My daughter began drinking when she was in high school. Over the past three years she's been through two cycles of out-patient treatment. The last ended about six months ago. Her financial resources are limited but fortunately she has health insurance through Mass Health.

In the last three years, she's been fired from three jobs for making too many mistakes at the computer and has totaled three cars. She was not under the influence at the time.

I see her at a crossroads, needing to do something different. She wants to get another job and another car. I can't support her in this plan. I feel I don't have anything else concrete to offer her.

Thank you for reading this. I look forward to hearing your thoughts.
Greater awareness of a loved one's situation and how you react can indeed help change the bad patterns

It is hard to appreciate—from the outside—the kind of worry and frustration involved in having an adult daughter struggling with addiction. At your age, and with your own health concerns, your situation saddens me. It is taking vital energy away from your own life and health. I'm glad to hear you speak of the importance of self-care and family support through SMART recovery.
What I am going to suggest may at first sound contrary to your efforts at self-care, but I believe is going to be helpful for shifting the situation with your daughter.
The Allies in Recovery member site provides Video Modules (view our introductory Video) that teach the CRAFT approach. Interspersed with many segments of the videos are exercises we call Key Observations (read our recent blog post on the Key Observation exercises). The information you fill into these worksheets is the key data about your situation. So here is where I suggest you focus.
One way families deal with the addiction of a loved one is to ignore it. Ignoring can indeed be a way to maintain some distance and provide emotional space from addiction. Another way families deal is to "hyper focus" on the loved one, becoming evermore entrenched and obsessed with everything the loved one does or doesn't do—becoming police, protector, advisor. I know a mom who even bought binoculars to better spy on her son's activities in the community where they live.
What stance should you take?
Allies in Recovery suggests that the proper stance is somewhere in between. There are times you do pull back, take on a neutral stance, and ignore your loved one. There are other times when you need to observe what they do and how they act, because it's key to becoming informed and to becoming a better agent of change.
The Key Observation exercises are designed to help you become aware of what is important about your loved one's substance use as well as what is important about the dynamic between you. This information will help you to shift your behavior. Shifting your behavior will help shift hers.
You'll become better informed, more aware of the patterns, and therefore, more effective in the relationship. You'll know when to "give yourself permission" to back away.
The exercises are databased and remain secure and private. You can add and take away from the answers as the situation shifts. Becoming better informed is one thing you can do, something concrete you can offer her, to shift the long-lasting patterns you describe.
The best solution to addiction is treatment
Your daughter has been, and may currently be, in some treatment. So take a look at the exercises and help them guide you to a greater awareness. The awareness will help you know where to focus and relieve you of what must at times feel like an overwhelming confusion as to what you can do. That awareness will also help you encourage treatment and hopefully change some beliefs about other aspects of your daughter's situation that are her responsibility (job, car). This gets you off the hook, and makes daily interactions with your daughter clearer.
Putting your daily interactions into the CRAFT framework will give you expertise that will then provide more clarity and peace for you going forward.
Yes, the family DOES have a role to play. Your stance, behavior, and choices DO make a difference. "Tough love" is not a successful technique. Our learning platform is set up to help family members learn the techniques that will reduce conflict, build that bridge of communication, and be effective in guiding your loved one into treatment. Together we will move your loved one towards recovery. Learn more here.