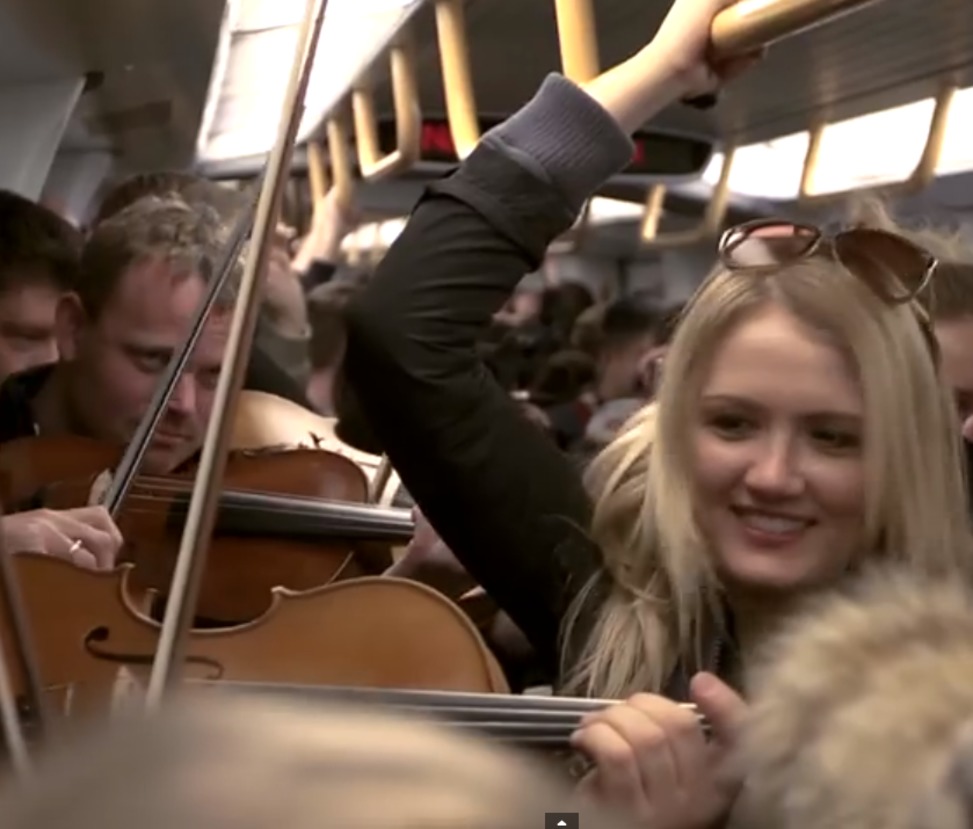 In 2012 the Copenhagen Philharmonic pulled off an audacious stunt — performing Edvard Grieg's Peer Gynt on a crowded, moving metro train for unsuspecting passengers. The flash mob was created in collaboration with Radio Klassisk. All music was performed and recorded in the metro.
Peer Gynt is the incidental music to Henrik Ibsen's 1867 play of the same name, written by the Norwegian composer Edvard Grieg in 1875. It premiered at the same time as the play on February 24th, 1876 in Norway.
The below video features the movement "Morning Mood," which depicts the rising of the sun during Act IV, Scene 4 of Ibsen's play.
I love the juxtaposition of this quiet, peaceful piece with the moving metro train and bustling, preoccupied commuters. It's also uplifting to watch the expressions on the passengers' faces as they transform from suspicion and discomfort into pure delight. Enjoy!