Loved One Soon to Be Homeless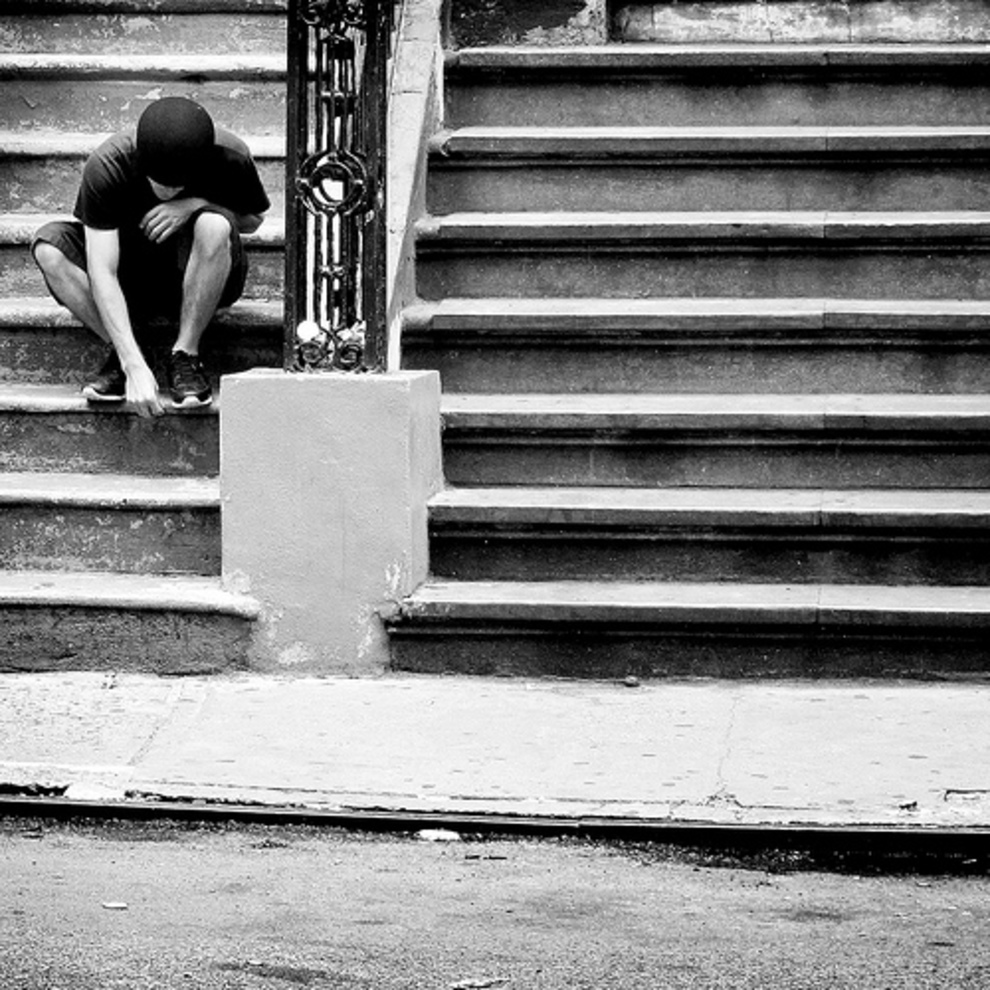 mashazak seeks guidance about her Loved One's living situation. She received a request to vacate her apartment due to numerous complaints, and the family has decided to let this play out as a natural consequence. How can they most effectively use this situation to help her get into treatment?
My 27 year-old daughter has received a letter from the management of her rental apartment with notification of her tenancy termination and a request to vacate apartment by March 1. We (her parents) have been paying rent for the last 3+ years so paying the rent is not a reason for this letter. The problem is multiple complains about screaming, swearing, banging walls as well as numerous police calls from neighbors.
This time we decided to not interfere and to let a natural course of things happen. We need help with the following 3 questions:
1. We are trying to figure out a way to use this situation to make her commit to a treatment. And we don't know how to do it. And she is refusing to talk to us about it.
2. We don't believe that she should be leaving on her own and do not want to rent another place. We believe she should be in a residential program, but we don't know how to make it happen.
3. We are trying to avoid a situation of her coming to leave with us. At the same time, we don't want her to end up on the street.
Thank you for all your help
Your daughter is being evicted. You don't want her home. Where can she go? If she doesn't find somewhere else, she will be homeless starting March 1.
Does your daughter work? What does she use and how debilitating and dangerous is it?
I generally agree to stop paying the rent. This is a moment where you can push for treatment, but it is a moment not of your daughter's choosing, so it will be difficult. The Learning Modules provide a whole framework for learning how to handle your daughter. Don't skip this part – it is the bulk of the CRAFT method. But, at the same time, let's see what this moment can bring.
You will need to research options for her. Most transitional housing will want your daughter to be abstinent for a short period before admission… often 30 days. This means she will need inpatient treatment somewhere to keep her housed and to get those 30 clean days.
On the other hand, homelessness can open doors to treatment. The federal government funds programs that serve homeless people. See the Resource Supplement and our Resource for Finding Treatment. You'll see we talk about looking at SAMHSA and the programs they fund for people who are homeless. These programs typically are linked to housing and case management. See if there is anything nearby. Reach out to the program and ask who your daughter would need to call to gain admission. Homelessness can also get you priority on wait lists.
The talk with your daughter and your representation of potential treatment options is framed around her being homeless starting March 1. Where can she go? Start the list with shelters (since she is not interested in treatment), but continue the list with treatment options.
Explain that going forward the money you do have is being saved to pay for treatment. Something like this:
Losing your place is a crossroads. I can't continue to pay your rent somewhere else. The time has come where I have reached out for help, since I am so terribly worried for you, it is making me sick (worried, exhausted)… Here is a list of options I have worked up. I will pay for treatment (x y z). This place (point to the homelessness programs referred to on the list) will help you with your homelessness if you are not interested in going into treatment. I can't have you home. It doesn't help either one of us. Think about it, look at this list, and let me know what you decide.
Your daughter may have none of it. She may end up on the streets but this can be its own motivator. It's awful to think of but you will have done what you can for now. Your daughter's thinking can change on a dime….that is the nature of addiction. One moment you are completely resistant, the next moment you're willing to consider treatment.
If you can't see yourself doing this, we talk on this site about setting up a day bed and locker in your home. In this scenario, your daughter is welcome in your home when she is not high. It is designed to look and to be very temporary – this makes it a lot easier to remove if things aren't working out. Look through the posts under our topics category day bed and locker. This setup comes with its own worries though, so be aware that you'll need to be trained in the modules to implement it effectively.
You are going to find that locating shelters, treatment, and homeless programs is frustrating and difficult. You need to do this though, your daughter doesn't have the energy, resources, or level-headedness to do this leg work right now. The most frustrating part (speaking from decades of experience doing this) is the amount of work that goes into these lists, and the small number of options that actually make it to the page.
Her refusal to talk with you about this thus far must be so trying. Remember though, that the core of the CRAFT method is in changing our approach to communications, bringing more love and compassion into your exchanges. Typically, once that groundwork is laid and the relationship has softened some, that's when we would suggest looking for the opening to discuss treatment. When communications feel adversarial, it's hard to get anything accomplished.
Do what you can to keep softening communications in the meantime, even as you work on that list to present to her. And don't forget that each day – each moment even – is new. Even if she has refused to talk about things in the past, we can still do our best to come fresh to each exchange, without being weighed down by what has or hasn't happened in the past. Here we have the opportunity to let CRAFT work its magic.
Let us know how this sounds, and please write in again with answers to the questions I've posed here. Also, let us know where your daughter is geographically located. We have members on the site that may have ideas in her area.