WELCOME TO THE ALLIES IN RECOVERY BRAND KIT
The Allies brand kit is a marketing resource to help our sponsoring institutions (counties, states, organizations) promote Allies to family members. This page gives you easy access to our logos and sample language. To maintain the integrity of the Allies brand, please use the logos and language found on this page for the promotion of Allies across social media posts, advertisements, websites, flyers, etc.
---
BRAND KIT INSTRUCTIONS
To save an image, right-click on any image, choose save from the pop-up menu and choose the location you'd like to save the image to on your device.
To use our language, highlight the desired text, copy to your device, and paste text wherever you desire.
If you need any assistance or would like to request help with tailoring language for your institution,
please email support@alliesinrecovery.net or call (413) 387-9395.
---
ALLIES IN RECOVERY HYPERLINKS
---
ALLIES IN RECOVERY LOGO & QR CODE: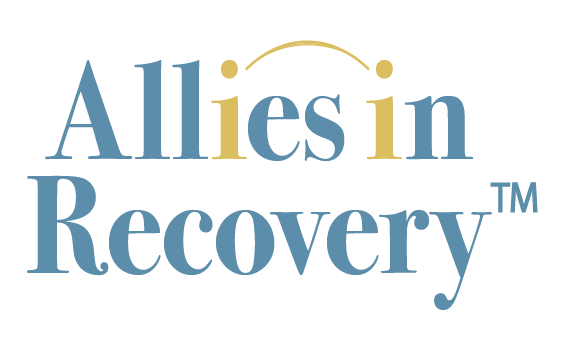 CLICK HERE TO VIEW ENLARGED LOGO OR RIGHT-CLICK IMAGE TO SAVE TO YOUR DEVICE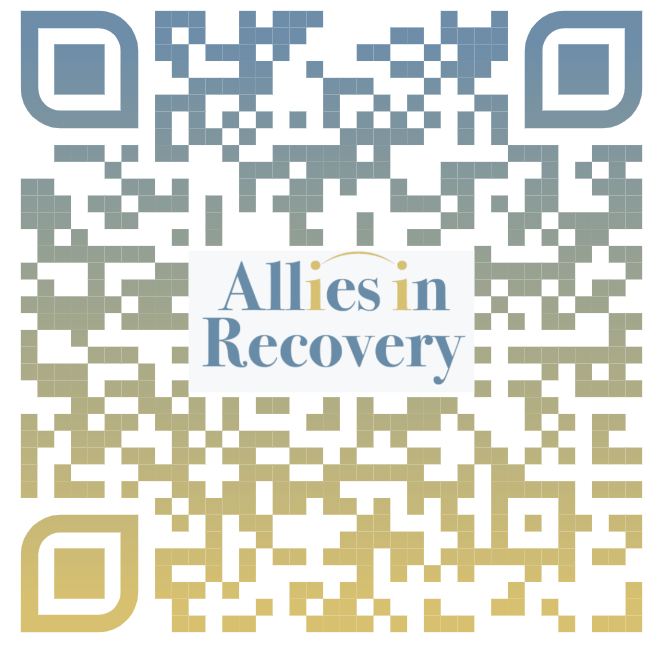 CLICK HERE TO VIEW ENLARGED QR CODE OR RIGHT-CLICK IMAGE TO SAVE TO YOUR DEVICE
---
SMALL ADS & MEMBERSHIP REGISTRATION TEXT


(to be used with logo or on its own)
AlliesinRecovery.net – FREE Membership for ALL […Residents of, Members of, Clients of… YOUR INSTITUTION HERE].
If you are navigating the situation with a loved one who is mis-using alcohol or drugs, thanks to the generous support of [YOUR INSTITUTION HERE], membership to Allies is FREE. Click here to sign up.  The Allies online program for families gives you training and support to help get a loved one on the road to recovery, with a focus on greatly improving your communication and interactions, getting them into treatment, and reducing your stress, worry, anger, and confusion.
How?
You'll learn CRAFT, a powerful, evidence-based approach to improve your wellbeing and that of other family members. CRAFT provides the strategy, words, and actions a family needs to successfully move their loved one with addiction toward stopping substance misuse. Sign up with your local zip code for a FREE membership and get access to: self-guided eLearning modules, a Q&A blog where you can pose your own question and learn from others' experiences, weekly podcasts, one-on-one coaching, and live weekly support and training groups held via ZOOM.
AlliesinRecovery.net – When You Love Someone Living with Addiction .  . .
Free Membership Sponsored by  [YOUR INSTITUTION HERE ].
Your Promo Code is your Zip Code.
CLICK HERE TO REGISTER:
https://alliesinrecovery.net/SPONSORED
---
ALLIES IN RECOVERY PROMOTIONAL MATERIAL
Is your loved one struggling with addiction?
Allies in Recovery's virtual training program, based in CRAFT (Community Reinforcement & Family Training), can help. At AlliesinRecovery.net, we provide a comprehensive approach to addiction recovery that involves the whole family. As a (resident/member/client) of [YOUR INSTITUTION HERE], you receive a free sponsored membership to our online community, where you'll have access to expert guidance and support. With CRAFT, you'll learn effective strategies for communication, setting boundaries, and helping your loved one on the path to treatment and recovery. Visit AlliesinRecovery.net to learn more.
CLICK HERE TO REGISTER FOR YOUR FREE SPONSORED MEMBERSHIP
https://alliesinrecovery.net/SPONSORED
---
SAMPLE AD
ALLIESINRECOVERY.NET
Best Practices for the Family of Those With Addiction
Free Membership Sponsored by [YOUR INSTITUTION HERE].Your Promo Code is your Zip Code.
Your Sponsoring Organization is [YOUR INSTITUTION HERE).
CLICK HERE TO REGISTER:
https://alliesinrecovery.net/SPONSORED
Members of Allies in Recovery have unlimited access to our eLearning CRAFT training videos and exercises, 1,350+ blog posts, 160+ episodes of our podcast "Coming Up for Air", and our weekly virtual CRAFT Skills, CRAFT Educational, and CRAFT Support Groups. For those who desire more personalized support, we offer one-on-one coaching, curated treatment and recovery resources for your loved one, access to live events, and much more.
More importantly,  AlliesinRecovery.net is a community of people who understand what you're going through. Our members come from all walks of life and all corners of the globe. We're all united in our shared goal of supporting our loved ones on the path to recovery. As a member, you'll have the opportunity to connect with others who are facing similar challenges, share your experiences, and find the support you need to keep moving forward.
At AlliesinRecovery.net, we're committed to helping you and your loved one overcome the challenges of addiction and build a brighter future. Whether you're just starting on this journey or you've been dealing with addiction for years, we're here to support you every step of the way. Join us today and take the first step towards a better tomorrow.
---



ALLIES GRAPHICS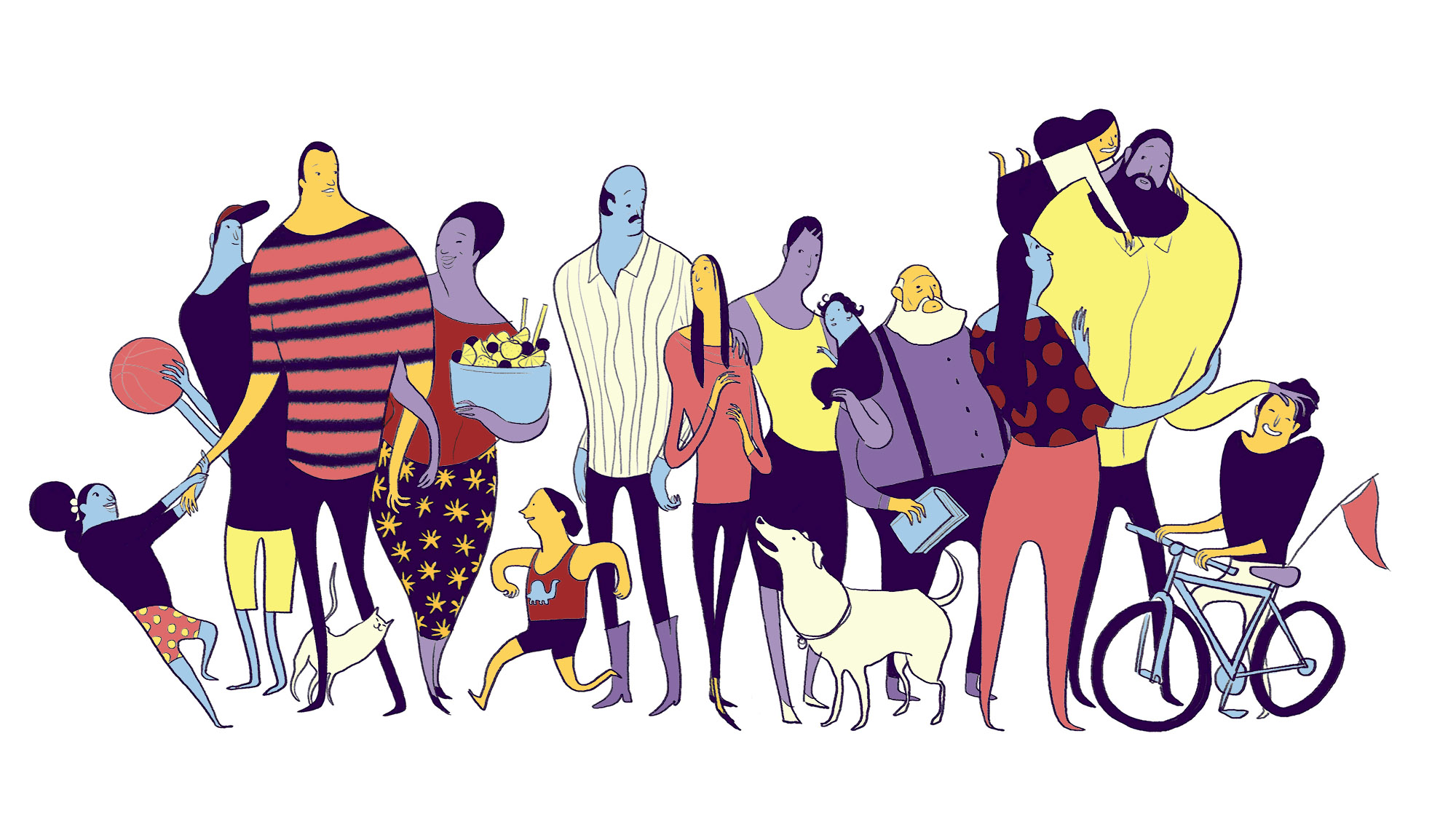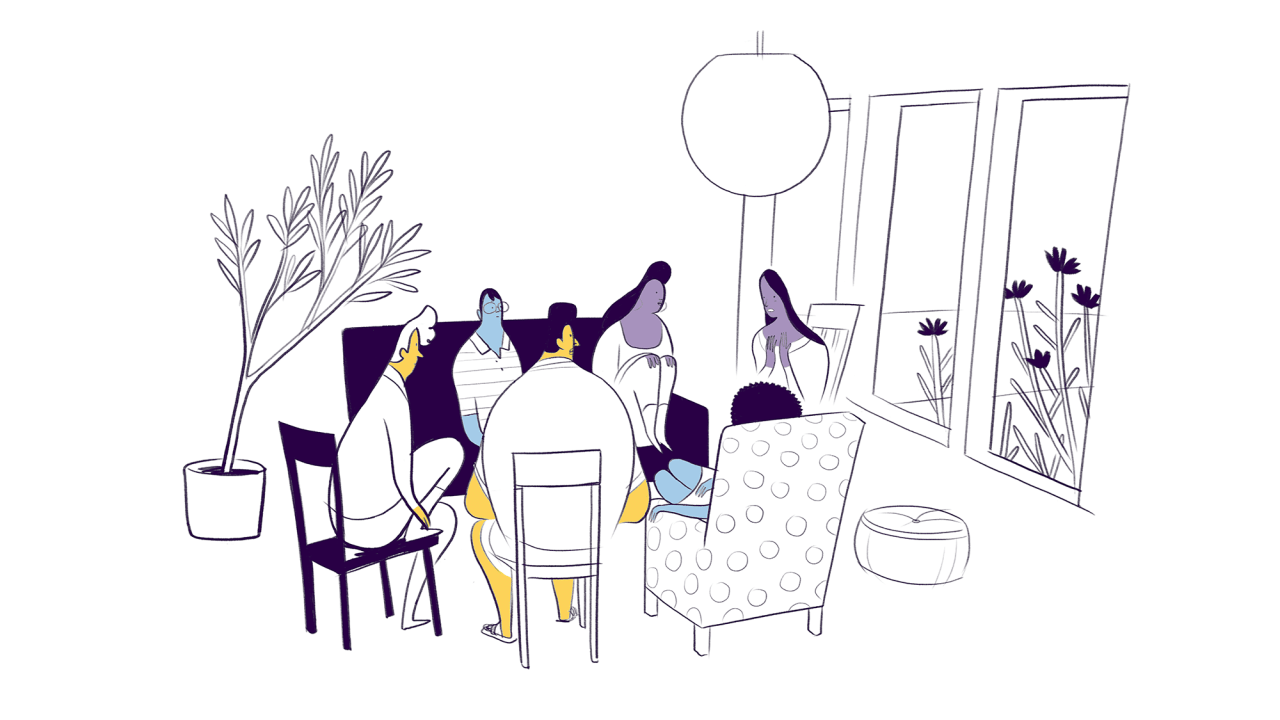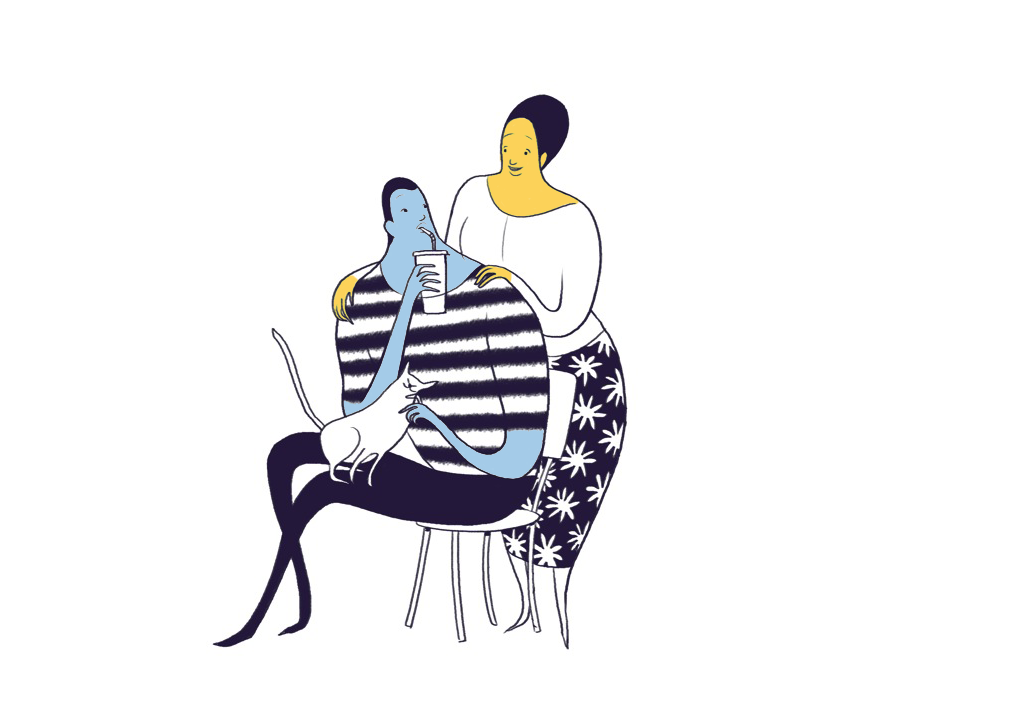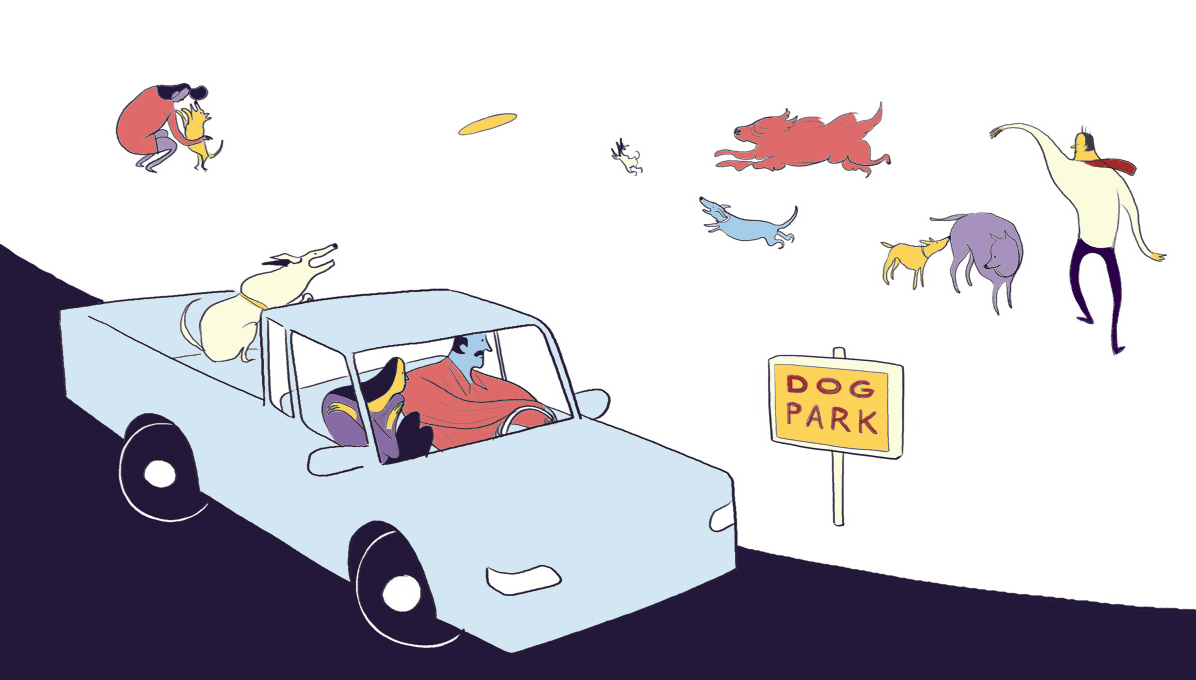 ---
"This site and many of you have helped me and my husband dramatically. He has been alcohol free for almost two years. He is honest and forthright about his addiction. Our life is restored and better than it's ever been. CRAFT really works. It's logical, challenging and gives peace. Keep up the great work. Thanks again from the bottom of my heart.
— Lucy, Allies in Recovery Member
I was able to attend your 1-day CRAFT workshop recently, after devouring the AIR modules, and I came away from those 2 activities with new perspectives on how to be (and not to be) in relationships. It's taken a few weeks for me to see how my habits are starting to change but I can feel a big difference already. Nothing else that I've participated in or practiced has been anywhere near as impactful as the AIR curriculum via your podcast, modules, and workshop. For me, that AIR "triple-therapy" has been just the right medicine in just the right dose at just the right time.
—, Smart Recovery family and friends Facilitator
"I began using the principles/suggestions with my daughter and found them to be helpful. I am so grateful for all I learned through CRAFT and how it helped my daughter and I connect."
— Sheila, Allies in Recovery Member
"(The weekly support Zoom groups)… are really supportive and she has established easy interactions, even with some varying attendance. Kayla's emphasis on self-care and staying connected to a loved one is reinforced each time and covers both practical and emotional details."
— MostlySunny228, Allies in Recovery Member
"Laurie is a tremendous guiding light for both me and my husband as we continue on this journey with our son… She is helping us navigate the CRAFT methodology. We are eternally grateful for Laurie and Allies in Recovery ."
— Jeanne, Allies in Recovery Member
"Thank you! I was telling my husband yesterday that there are still people in the world that care. Thank you for your time."
— Monica, Allies in Recovery Member
"Allies in Recovery is a life saver and I have peace of mind knowing that it is there for me and so many others when needed."
— Jennifer, Allies in Recovery Member
"The Allies in Recovery workshops, virtual program and educational classes really helped me to understand things in a very practical way and made the ideas much easier for me to apply."
— Michelle, Allies in Recovery Member
"The resources available are very helpful including the Wednesday night group. I have learned a lot about this disease thanks to this organization."
— Jdaggett, Allies in Recovery Member