There's A World of Options for Your Loved One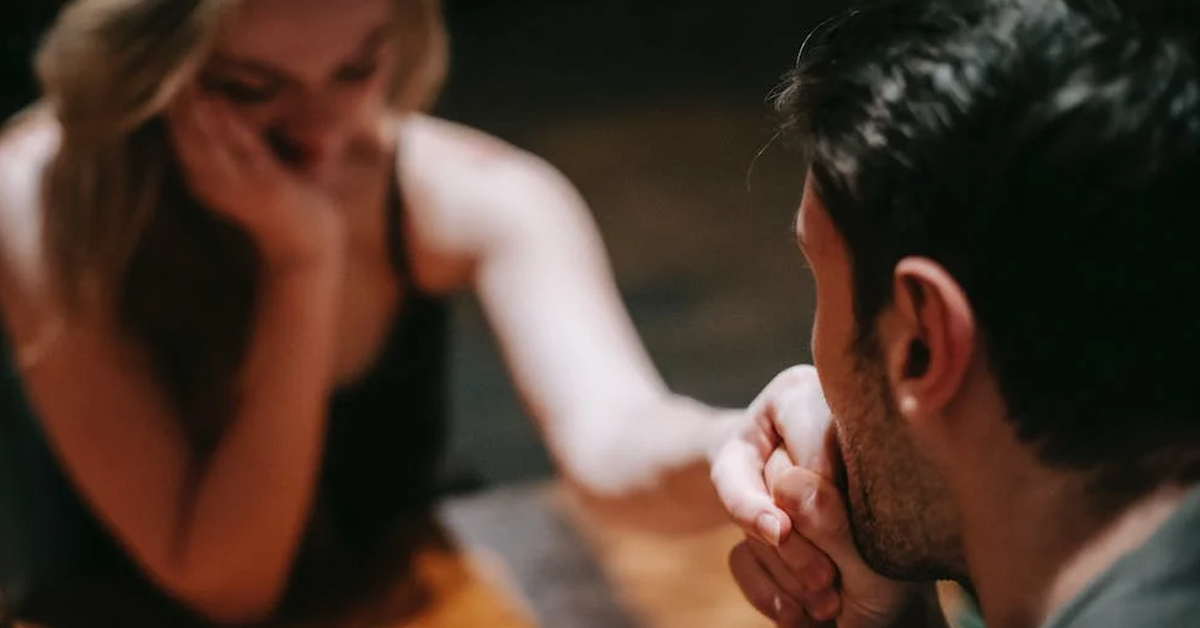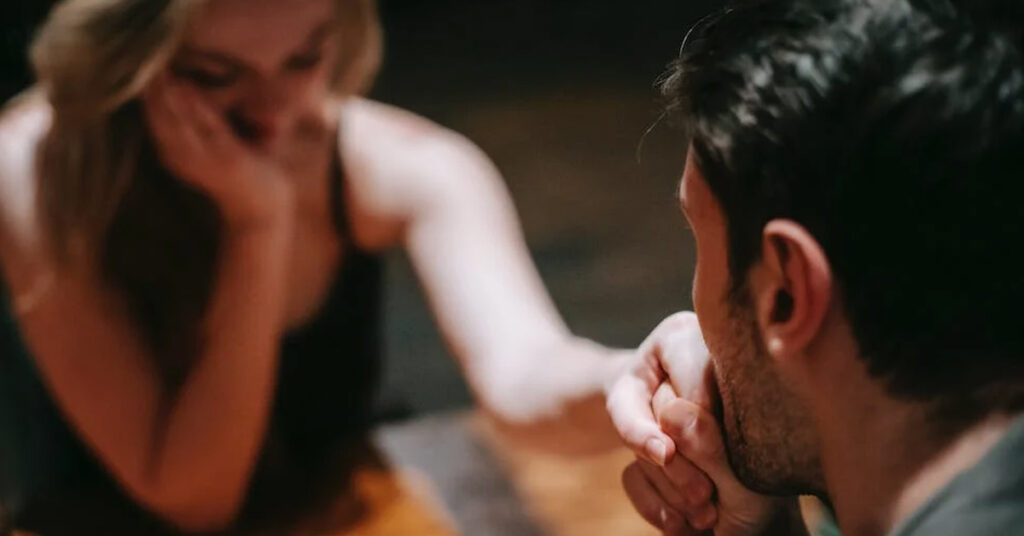 Photo credit: Katerina Holmes
Jimw's wife has contended with alcohol use disorder for many years and has engaged with numerous treatment programs along the way. She's unemployed, and family debts are piling up. In his letter to Allies, Jimw describes what she's already tried, and asks what other resources might be out there. Laurie MacDougall responds with a detailed discussion of the many options and where CRAFT comes into the picture.
My wife is an alcoholic and has tried the following treatment options over the last 13 years:

30 day inpatient rehab
Outpatient rehab (in person)
RiaHealth using Naltrexone (she would not take the medication after a while, so that did not work)
Outpatient rehab (virtual during pandemic)
AA (she hated it)
ReFrame alcohol reduction app (still uses it from time to time)
Online BetterHelp therapy (did not seem to help and I don't think she was honest with therapist)

She has been unemployed for a few years now, and after taking out sizable loans to get our two daughters through college, the loan payments are coming due and we desperately need her to be working. She has been making some progress and has a few job prospects, but seems to only go about two weeks before having a minor relapse of a day or two (usually on the weekends, but sometimes mid-week if something upsets her). I read the book Dopamine Nation and think that an in-person therapist who specializes in addiction might be a good option. In the meantime, I have gone through all of the AiR modules, am keeping my cool even when she drinks, and would like to get her to agree to some sort of treatment that will help her.

My questions:

What other treatment options can I present to her that do not involve in-patient rehab and would allow her to work if she finds a job?
Is there a list of therapists that are familiar with CRAFT? Thanks!
Hi JimW,
Sounds like you are putting in a lot of effort learning CRAFT from the Allies in Recovery modules, and are being steadfast and calm when she's drinking. This is a great start on your parallel journey to healing with your wife.
It also sounds like you are pretty in tune with the three time periods outlined by CRAFT as moments of use: 1. when your wife is preparing to drink and would be difficult to intervene with, 2. when she is drinking, and 3. the hangover period afterwards. So, I would encourage you to go directly to Module 5 and 6 (even if it's a rewatch. The modules are intended to be watched repeatedly, and each new watch may bring new learning).
Time for some CRAFT fundamentals
Keep in mind that the basics of CRAFT are to learn to identify moments of use, and then to behave according to whether your Loved One (LO) is or is not using in the moment. These techniques are outlined in Module 5:
Rewarding non-use
Creating moments to extend times of non-use, and
Helping to replace use behaviors with pleasurable non-use behaviors
Reinforce nonuse by rewarding when your LO is not drinking. Remove immediate rewards and allow for natural consequences when your LO is drinking. Developing your skills with these responses takes some creativity. And lots of practice.
You might wonder why I'm discussing strategies you can employ and not speaking of the formal "treatment" programs you asked for. Simply put, these strategies are a way to encourage recovery. They're a way to direct our LOs to activities that can help them to recognize that they have purpose, that they are needed, and to discover (rediscover) the things that bring them pleasure. They're a way to tap into the recovery capital our LOs may have forgotten, or never known, they could access.
Many paths, most of them winding
Your wife has attempted a few different treatment programs, and it sounds as if both of you are a little exhausted and feel a bit defeated. But remember, treatment and recovery can be very fluid. Recovery is never a straight-line process, and the treatment program for each person ought to be individualized. Just because she has been to inpatient treatment in the past does not mean that future inpatient stays won't be beneficial.
It sounds like she has found that some models (like AA meetings) are not for her but has had some success with others (like counseling). Remember, treatment and recovery is an ongoing, lifetime process with unlimited options for your LO.
Here are just few thoughts on resources you might consider in the immediate future:
I understand that she didn't like AA meetings, but there is a multitude of other types of meetings. There is SMART Recovery, which is based in self-directed cognitive tools. There is Refuge Recovery, a nontheistic program based in meditation. There's LifeRing and Wellbriety (specifically women's Wellbriety). There are All Recovery meetings that honor all pathways to recovery, acknowledging that each person's path is unique and reflecting their personal strengths. There are so many different types of meetings that your wife could try out until she finds something that works for her.
Try not to limit meetings or activities to just those focused on recovery. There are yoga classes that are recovery-focused, but she could also attend yoga classes in general if it is something she likes. There are often recovery-focused meditation groups at a local meditation center, but what's to stop her from getting involved in all sorts of meditation groups. She might enjoy a gong bath class, or a membership to a CrossFit gym (where many people in recovery attend). These may not be identified as "recovery activities" but they actually can be, since recovery is the process of improving one's life.
Look for Recovery Center Organizations (RCOs) in your area. They employ Certified Peer Recovery Specialists, who are people with lived experience. They are there to connect with and support our LOs in all their efforts to live better lives. Help writing a resumé, a ride to the dentist, attending a meetings together: these people will do whatever is needed to support progress. It doesn't matter if your LO is abstinent or not.
Your wife has seen a therapist, which is a positive even if she has not been completely honest with them. I would encourage her to stay with counseling. She may not be completely committed to it, but she is engaged, and that is a step in the right direction. If she does not feel comfortable with the counselor she's seeing now, would she consider another? There are lots of different types of therapists to choose from. Maybe a Harm Reductionist (HR) therapist and at the same time a Vivitrol shot. Vivitrol lasts for 30 days per shot, reducing the chance of manipulating the medicine. Or she could try an Internal Family Systems therapist, focused on healing parts of our wounded inner selves. Or a therapist trained in Brainspotting or Eye Movement Desensitization and Reprocessing (EMDR). There are so many good types of therapy out there, and all of these I've listed here are CRAFT-friendly. Don't give up on the process.
Consider finding a couple's counselor. This is a place where it will be a little bit more difficult for her to avoid revealing her issues with alcohol. Couples that engage with counseling and learn ways to communicate better with one another often have better outcomes. What about looking up the Gottman Institute training center, (again CRAFT friendly type therapy) one of the premiere couples therapy programs, finding one of their couples' therapists in your area, and going together?
You mentioned that she participated in an outpatient program, but that it was all virtual. Why not try an Intensive Outpatient Program (IOP) or Partial Hospitalization Program (PHP) in person? Some of these programs offer evening times, which allow people with day jobs to attend. It took my son multiple attempts at an IOP, in fact at least 19 times that I can remember, but this was the program he was most successful with (along with medicine).
What I have listed here are just a few of the options available, but there really are unlimited options and ways to link these programs and others together to create your wife's own individualized path towards recovery.
I've already encouraged you to focus on Modules 5 and 6 as guides to the actions you can take to influence her. I would also suggest Module 4 (How Do I Talk to My Loved One?). Building on our relationships is critical to our ability to influence, and the best way to do that is to work on improving how we communicate with our LOs. Slowly go over each communication skill described in the module, and practice, practice, practice each one individually. It is HOW we communicate our messages that helps our LOs be more open and willing to consider the support and resources we hope they'll take advantage of. And since conversations and discussions of treatment are ongoing over the whole continuum of care, strengthening our own communication skills is very important.
I know that none of this is easy, and that it can move at what feels like a snail's pace. However, baby steps can add up to positive change. I hope what I wrote here will inspire you to consider new ideas, and at the same time, not give up on things she can retry. I know of many people in recovery who made a multitude of attempts before they found what works for them.
Wishing you and your family the very best. Please keep us updated on your progress.