The Relaxing Pleasures of a Vermont Farm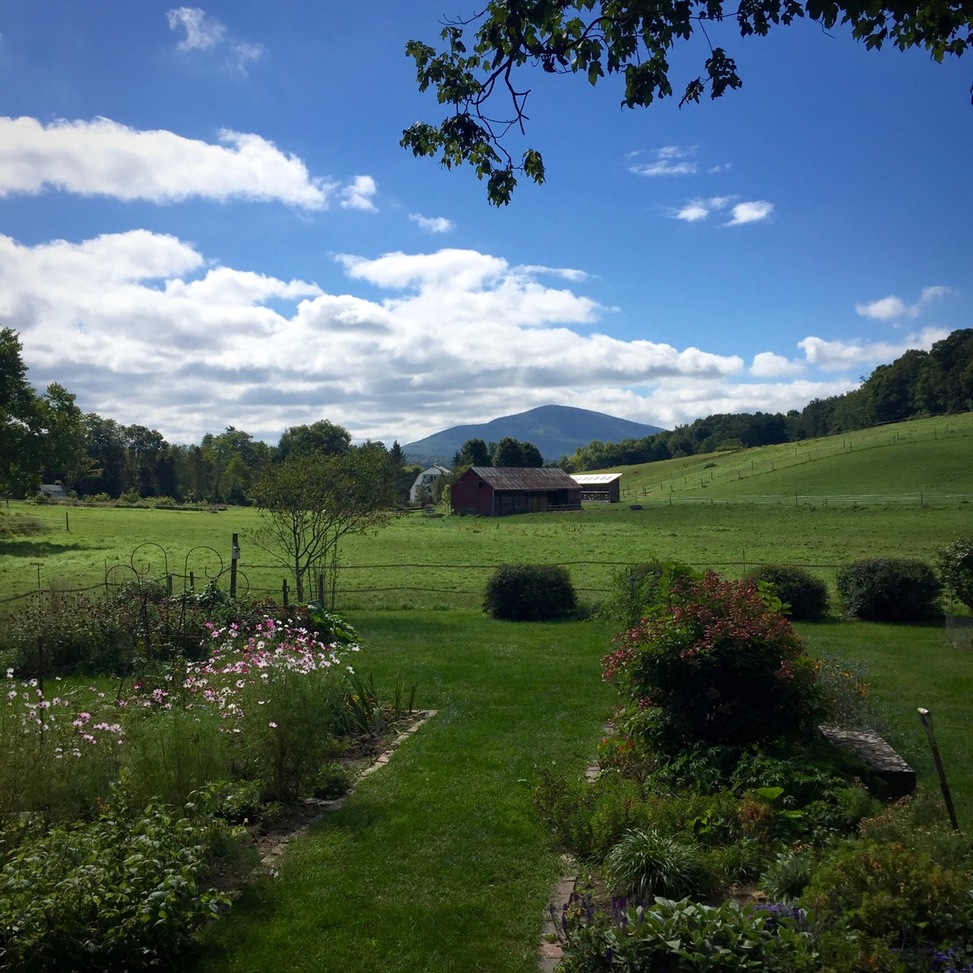 On a late summer morning, I find myself sitting in the garden of the McCulloughs, a wonderful family of artists and actors who live in North Bennington, Vermont. The horses and ponies graze in the field near the corn crib and barn. A train pulls into the station nearby, crows call, and the sound of finches can be heard overhead. Clouds drift over the gazebo that shades me from the sun. I can hear the farmers talking to each other in the distance.
Such moments remind me to stop—to take a minute to breathe, let go, and enjoy the present. I hope you find this New England farm as relaxing and calming as I did.