A Historic Sanctuary in New Mexico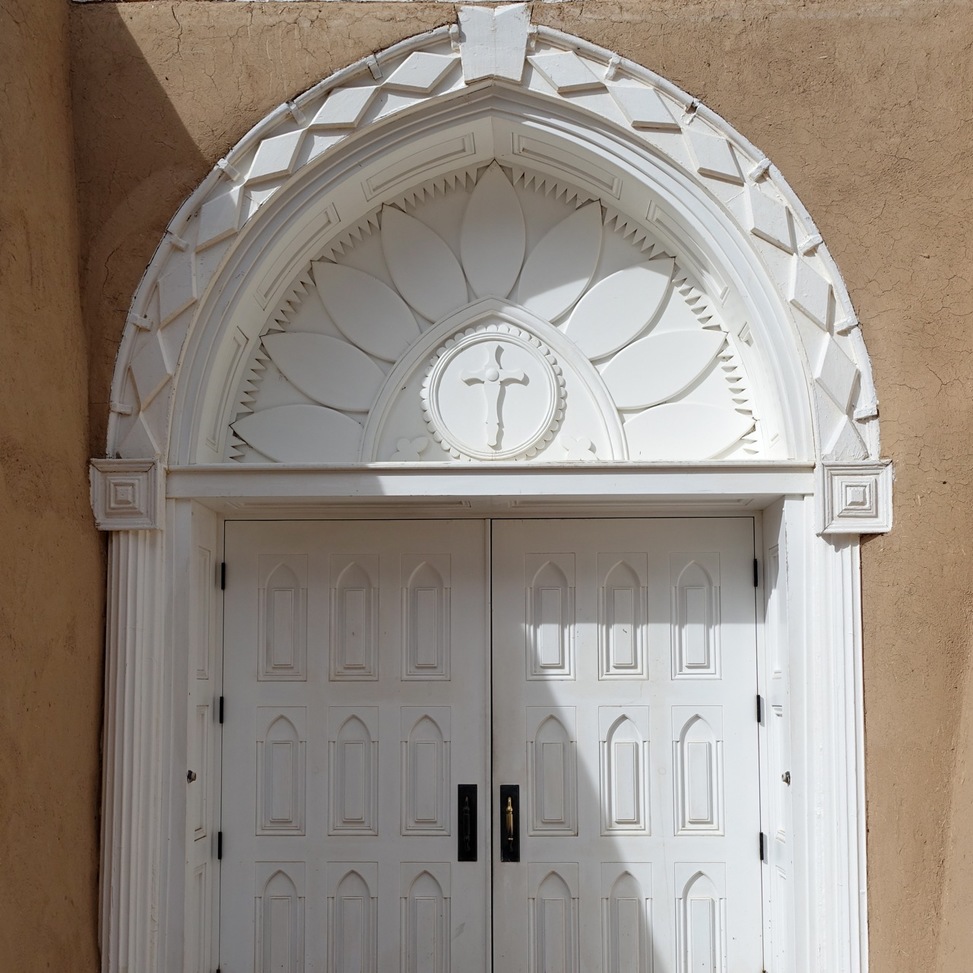 On a sunny winter afternoon in New Mexico, snow thaws on the roof of the San Francisco de Asis Mission Church.
Located on the plaza in Ranchos de Taos, a few miles from Taos, this Spanish Colonial structure was built between 1772 and 1816 by Franciscan Fathers in honor of St. Francis of Assisi.
San Francisco de Assisi Mission Church is part of an active parish in the Santa Fe Diocese that continues to serve the Ranchos de Taos community with regular masses and festivals. Every June volunteers and parishioners spend two weeks re-plastering the church in adobe, a muddy mixture of clay, sand, straw, and water.
The church's sculptural beehive buttresses, most especially the rear view of the building, have inspired artists like Ansel Adams, Georgia O'Keeffe, and Paul Strand. O'Keeffe once described it as "one of the most beautiful buildings left in the United States by the early Spaniards."
On this particular January day, flocks of pigeons glide above the building's two bell towers. Melting snow pours into a giant, clay pot. The courtyard and inner sanctuary, decorated with original Spanish woodworking and religious iconography, are both quiet places of retreat.
Journal Exercise
Pause and take a deep breath before starting the video. While it plays, let go of any thoughts that have been occupying you today and focus instead on the sounds you hear. Imagine that you are in New Mexico feeling the warm sun on your face and watching the birds fly high above the crosses.
When the video is finished, record any observations in your journal. How does your body feel? Tight or relaxed? Is your mind still or busy? What thoughts have preoccupied you most today?
If you are feeling worried or anxious, try playing the video again, this time with your eyes closed. Breathe deeply as you listen to the sounds of water, wind, and birds.