Adverse Childhood Experience (ACE) — Its Role on Health and Addiction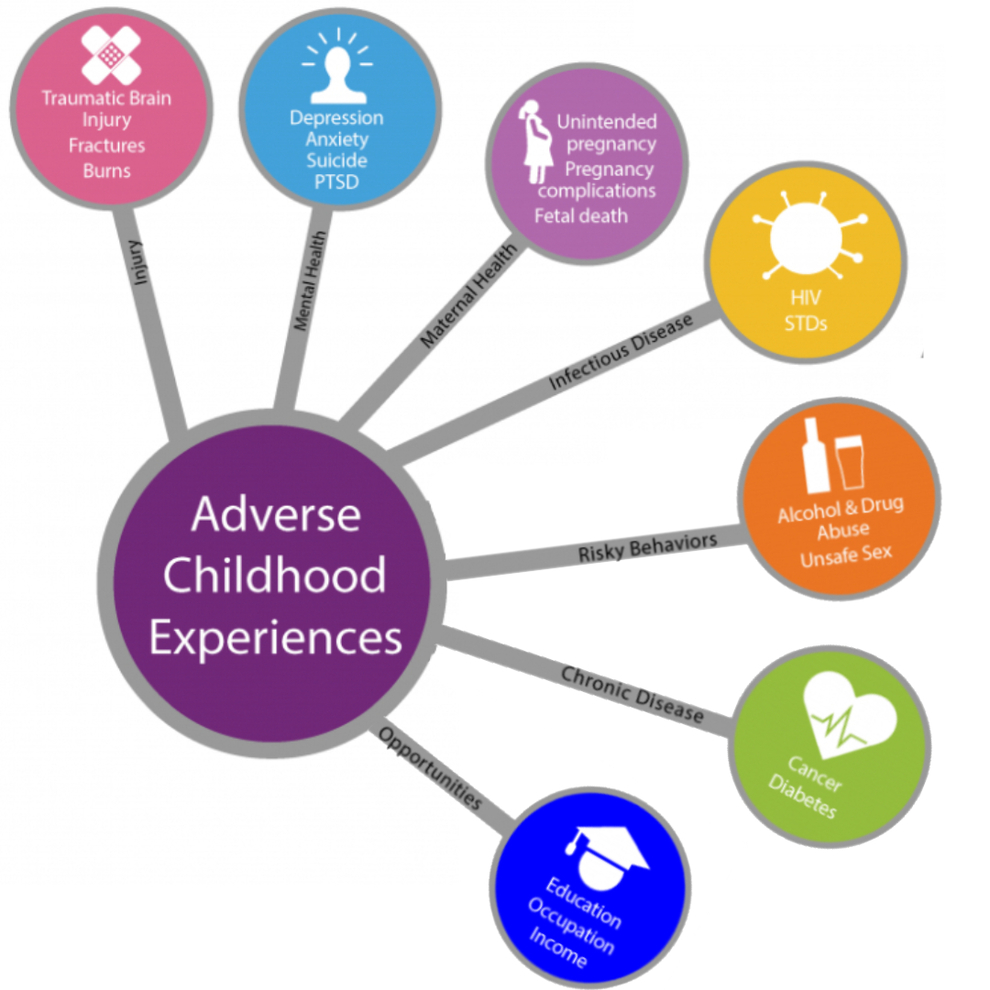 Adverse Childhood Experiences (ACEs) play a big role on healh in general and addiction in particular.
Check out these resources to learn more about ACEs and understand how it may be affecting you and your Loved One.
♦ How childhood trauma affects health over a lifetime
A 15 min TED talk by Nadine Burke Harris, pediatrician and Surgeon General of California since 2019. She is known for linking ACEs and stress to harmful effects on health.
♦ Early ACE and violence prevention study by the Center for Disease Control and Prevention and Kaiser Permanente
The CDC-Kaiser Permanente Adverse Childhood Experiences (ACE) Study is one of the largest investigations of childhood abuse and neglect and household challenges and later-life health and well-being. Click for more information on ACEs, prevention strategies and solutions for at risk youth.
© Center for Disease Control and Prevention
Website on everything ACEs, reporting on the ongoing research and how organizations, agencies and communities are implementing practices based on the research.
♦ The Origins of Addiction: Evidence from the Adverse Childhood Experiences Study
This study challenges the usual concepts surrounding addiction and sheds new light on the basis of addiction and its relation to ACEs.
Vincent J. Felitti, MD for the Department of Preventive Medicine Kaiser Permanente Medical Care Program, San Diego, California, 2003.

♦ The Story of ACEs told by research trailblazers Dr. Vincent J. Felitti and Dr. Robert Anda
The Academy on Violence and Abuse's website is another great resource on the subject. AVA's mission is to "advance health education and research on the recognition, treatment, and prevention of the health effects of violence and abuse throughout the lifecourse."
Check out the Best Practices section of their site.