Needles In The Ear Can Help With Addiction? You Heard That Right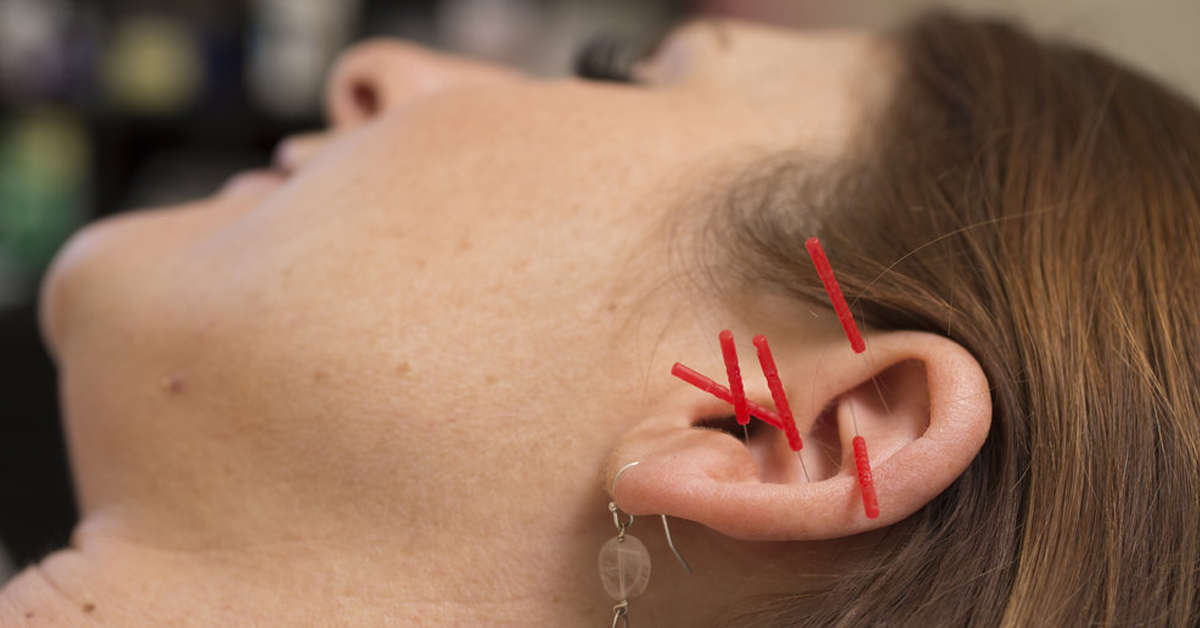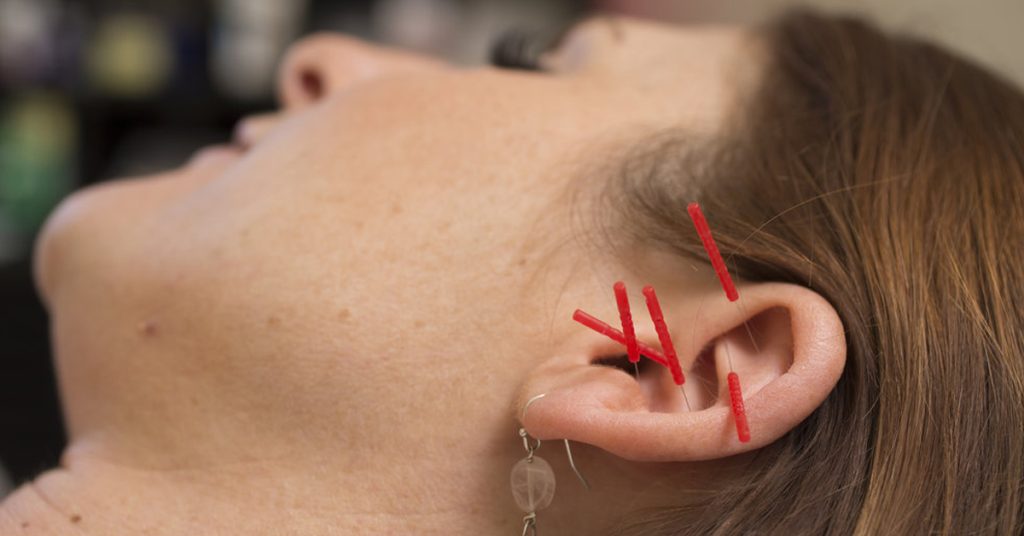 Photo credit: city acupuncture
You'd be forgiven if ear acupuncture isn't the first thing that comes to mind when talk turns to substance use disorder. Numerous studies, however, are documenting the efficacy of a specific procedure (the NADA protocol) for help with craving, withdrawal, and other aspects of addiction. As this article points out, however, the key to success with NADA lies in the details.
It was developed in the Bronx in the early 1970s, but its foundation, traditional Chinese medicine, is one of the oldest health practices in the world. It's been used with veterans, survivors of natural disasters, and even survivors of the 9/11 terror attacks. And evidence is growing that it can be of real help for those struggling with substance use.
A specialized drug? Hardly. We're talking about ear acupuncture, the precise placement of sterilized, single-use needles in portions of the outer ear.
In this article from the Cleveland Clinic, licensed acupuncturist Tim Sobo introduces us to the National Acupuncture Detoxification Association (NADA) acupuncture protocol. While statistically verified studies of the NADA protocol are still rather few, real-world cases of its helpfulness abound. Practitioners note how it has helped their patience reduce the quantity of illegal drugs, tobacco, and alcohol they use, and to manage cravings and other symptoms of withdrawal. Overall, NADA has led to great improvements in quality of life for many with substance use challenges.
Better still, according to Sobo, "the side effects are essentially non-existent" when the NADA protocol is correctly delivered. But he emphasizes that defining correctly is key. Only licensed NADA practitioners should offer the treatment. It's also important that the acupuncture treatment be given alongside other, ongoing forms of treatment. It's not a substitute for such treatments, but it can be a great enhancement.
Here's a link to the full article: