How Do You Move from Crisis Management to Change Over Time?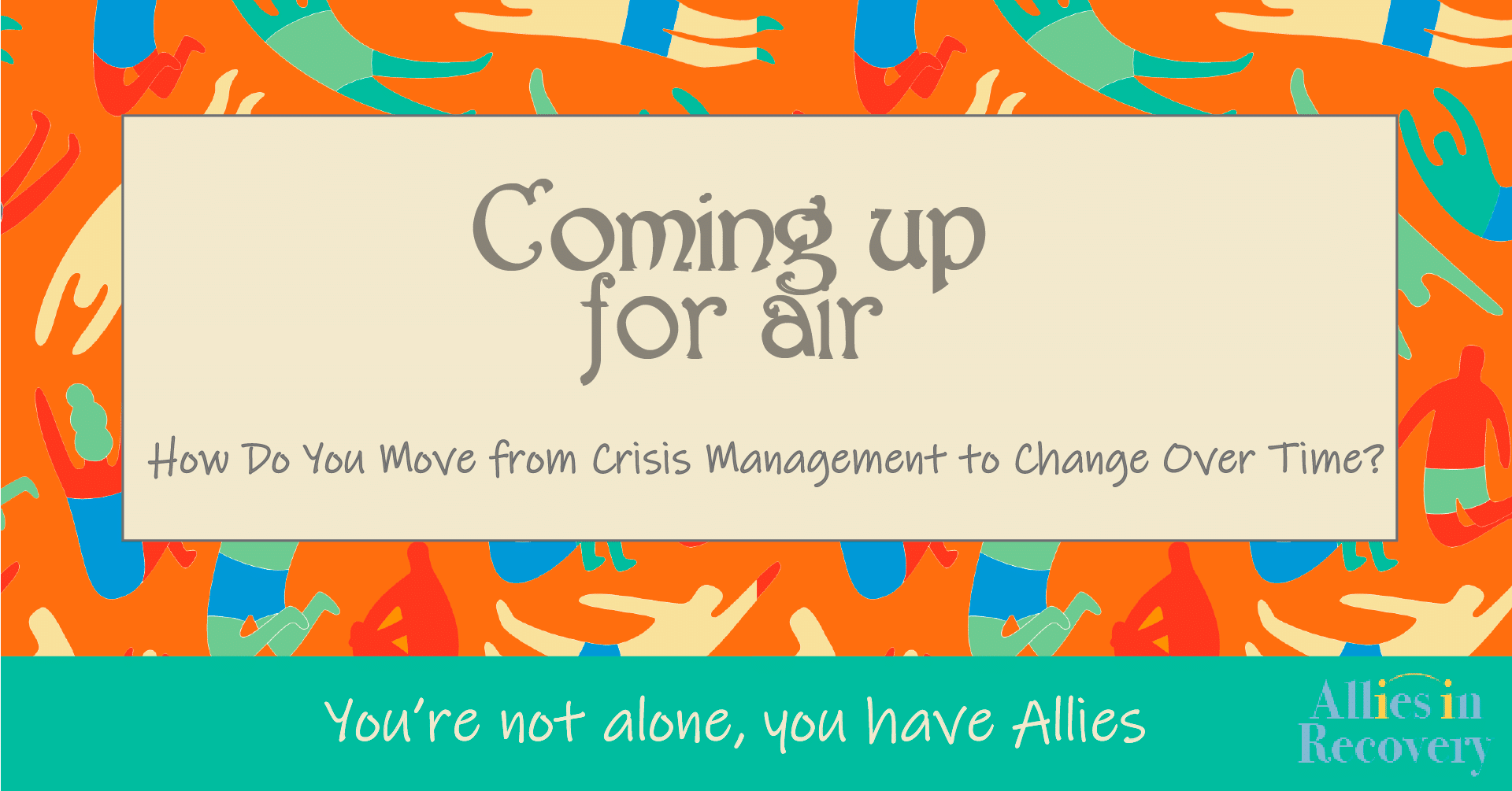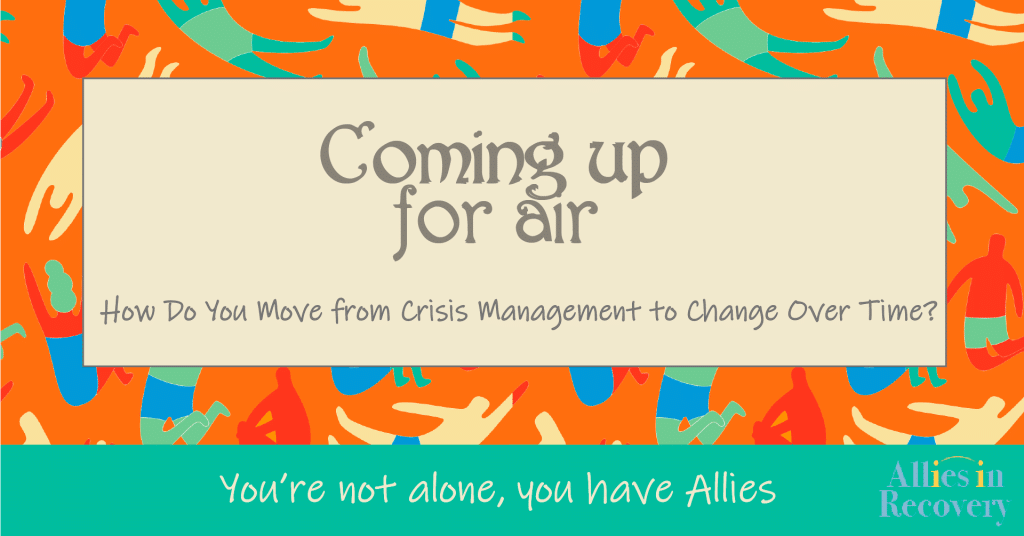 Graphic Design by Lizabeth Laroche
CRAFT wants you to change. Yes, you're in it for your loved one. But CRAFT offers a structure to help you look at what you're doing that works and doesn't, to choose from the tools you learn, try a new way of being, and let yourself make mistakes without judging. It's a process — not a fast one. And Allies in Recovery offers another vital piece: support as you engage in change over time.