Fentanyl's Deadly Toll Leads Parents to Seek New Ways to Keep Their Children Safe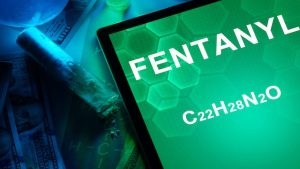 "Keep away from the hard stuff" used to be common parental advice to teens. But in an era when fentanyl and other synthetic opioids can crop up in counterfeit pills, that advice is no longer sufficient. As Betsy Morris reports in The Wall Street Journal, parents are working hard to make their children aware of the dangers, and even to prepare them to respond should a crisis occur.
In 2021, fully two thirds of drug overdose deaths were linked to synthetic opioids, the vast majority of them fentanyl. Deaths from this class of drugs shot up a jaw-dropping 23% from the previous year.
One big reason is that illicit drug suppliers are mixing cheap, potent fentanyl into everything from heroin and cocaine to counterfeit prescription drugs. And it's just such prescription drugs (think Percocet, Adderall, Xanax) that many curious teens seek out.
Writing in The Wall Street Journal, health and science reporter Betsy Morris informs us that parent across the country are asking key figures in their children's lives—coaches, teachers, doctors—to help spread the word about the dangers of fentanyl. They're also forming peer-to-peer student groups to help their children combat disinformation or simple unawareness of the risks. Some teens are even learning to administer Naloxone (a medicine that can reverse a fentanyl overdose) in a crisis situation.
The bottom line is that both teens and parents need to be far more educated about the dangers—and the widespread presence—of fentanyl. The efforts of parents such as those Morris talks with could not be more timely. Click here to read the full article from the Wall Street Journal.
Note: Access to Wall Street Journal articles usually requires a subscription.