Faith, CRAFT & Recovery – Taking Separate Paths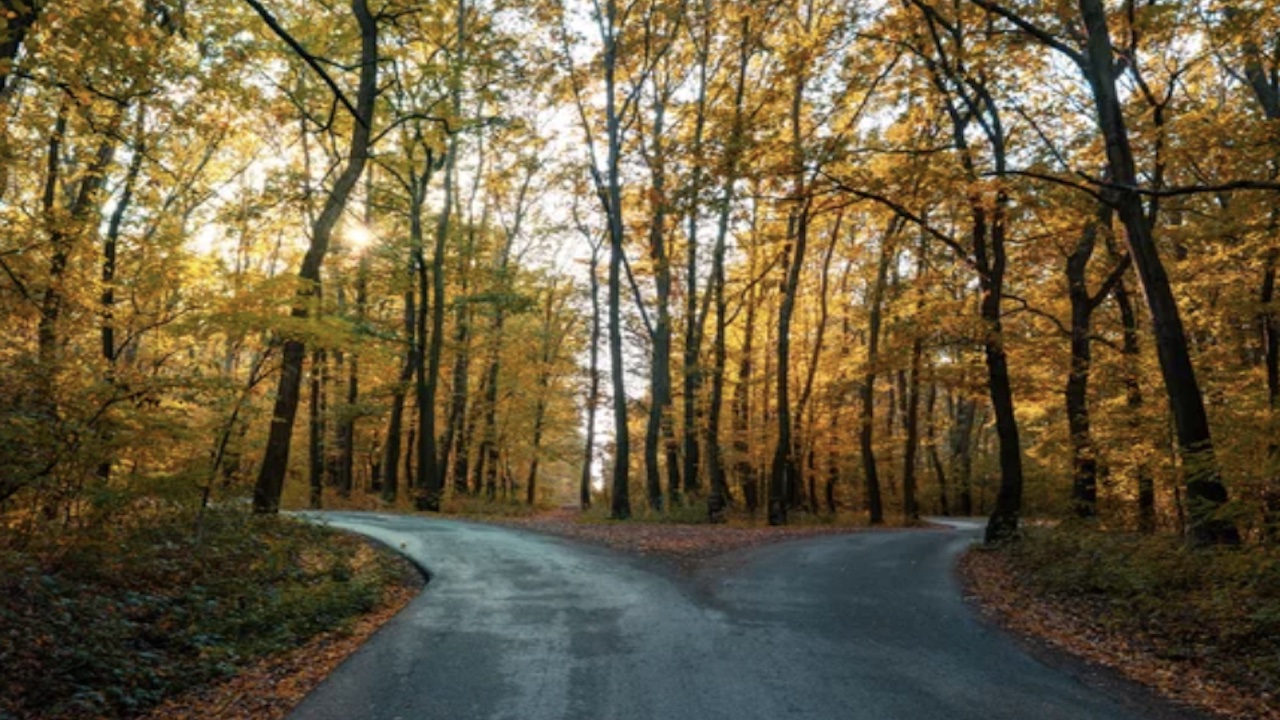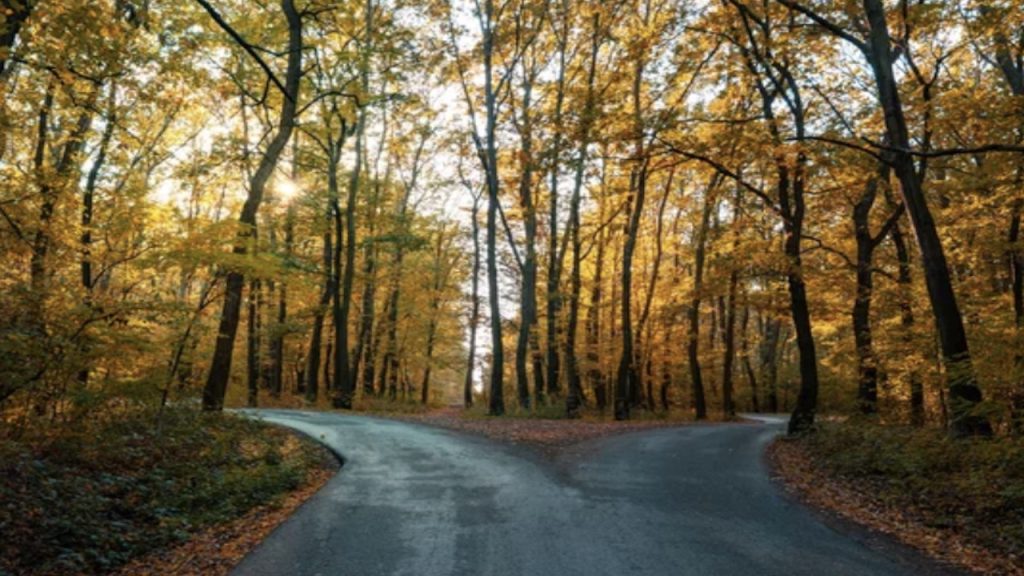 There are times when we need space and separation. It's not abandonment. It isn't necessarily permanent, and it's not selfish…it's healthy.
I tend to default to "all or nothing" thinking when it comes to thoughts around family members close to my heart.  Especially if there's any type of risk involved. Conflict, relapse, health, death…etc. My mind goes immediately to the scariest, most fatalistic, defeatist possibilities before I coach it back toward hope, calm and faith.
For instance…if an argument ensues and gets heated, my thoughts are often that it will be the end of the relationship, and that becomes what I believe I'm fighting for.
Realizing this inner process, I do know that space is very often a good thing.
The key is in understanding that it's not all or nothing and doesn't have to mean the end of everything.
It doesn't need to be forever or even span years and decades. It can actually just be for a time.
There are many instances when taking space allows calmer heads to prevail, logic to bloom large and peace to marinade the situation. Doesn't matter if this is in relation to a partner, son or daughter, parent, friend, coworker…sometimes a break is needed in order to reset the dynamic.
For instance…
Some years ago, I reached a point in a close family relationship where something had to change. At the time I hadn't worked through much of my background of profound family dysfunction and trauma.
I had an acute awareness of the psychology of what I'd been through and the residue it left within me. I was desperate to not be damaged, to have peace, and to be "normal," so I was definitely a work in progress…but I hadn't heated or overcome it to the point that I eventually would.
So…I was highly triggered at the time, on an almost daily basis and often by this specific relative.
Communication felt impossible, neither of us had good tools, or a wealth of healthy coping skills. We often mistake intelligence and even professional success as a sign of emotional health and well-being. Very different! 
Neither of us knew how to identify what the root issues were or communicate the perceptions we each had about the situation. We just didn't have the language. There wasn't much listening to understand or explaining so as to be respectful, clear and understood. Those tools came later.
When things came to a boiling point and it was clear we were both becoming more miserable by the day, we did a complete separation of the relationship, but intentionally with as much respect, kindness, and discretion as possible. There were no online arguments, frantic messages or calls to others, no related, passive-aggressive posts on social media…
Just…space.
Room to breathe.
With clearly communicated consideration and compassion for one another as both of us took time to regain calm footing and analyze our part in the problems.
I won't lie and say I felt secure and peaceful about it every moment of everyday. Quite the opposite, I didn't know at the time if we could ever restore the bond between us.
Before this decision I'd done intense damage to our connection with misunderstandings, rude assumptions, meltdowns and reactionary verbal tirades; in return I would receive distance, coldness and sometimes ridicule.
The relationship felt like a house ripped apart by a tornado, laying scattered in pieces. Could we trust peace to be rebuilt? Was it even possible?
I return to the promise of recovery – "If one person in a family situation does work to heal, the situation is bound to improve."
One way or another, healing and improvement will occur. Whether there is full restoration or not…when intentional renovation occurs, improvements will happen.
There may be pain and chaos first, but peace and healing will come when you're focused and working toward it.
During that season when anyone who knew my circumstances checked in to see how things were going, I would often respond "I'm hurting but I'm handling. My hope is in a good outcome."
Eventually I was healing and handling, more than hurting as the work being done began to reveal itself in results. Things calmed down, I was slower to react and quicker to listen and ask questions, with hope as my foundation.
Hope itself covers whatever the outcome might be. The Biblical root meaning of the word hope is "[A] strong confident expectation of some good thing."
I surrendered to the belief that no matter how this thing played out, there was a higher purpose serving us, a benevolent Power overseeing all things, to work them together for our good. (Romans 8:28)
That was my foundation for trust.
When repairing what seems to be in ruins, things are often ripped open and torn down and all might look like disaster. At times this is exactly what needs to happen in some relationships for them to be laid bare, repaired, rebuilt, and made new. Otherwise, a descent into deeper dysfunction is likely.
That renovation project lasted two and a half years.
To this day I will say it's what saved our connection and rebuilt respect and love for one another. We repaired separately, and then rebuilt parallel.
Isaiah 43:19 says: "See, I am doing a new thing! Now it springs up; do you not perceive it? I am making a way in the wilderness and streams in the wasteland."
As frightening as it might be to put space between ourselves and someone we dearly love, there are times when we need separation for renovation. Taking that pause is beneficial for anyone who tends to obsess over outcomes.
The goal is always peace.
When we turn our heart and mind over to healing processes, we receive peace in exchange as well as new hope.
We aren't alone in it, there is (I believe) a Master Builder we can call upon.
If we turn it over to the God we place our faith in…He can take what seems to be over and done with…even destroyed and impossible to fix…and turn it into something new and healthy.
Had that space not been taken, this family member and I would not have the peaceful, joyful, respectful relationship we have to this day.
I could have sunk into the worries that sometimes harassed my mind and allowed fear and pain to cause me to believe thoughts that the time apart meant all was ruined.  But I was so desperate to heal my life from the inside out that I didn't put my attention toward those possibilities, I focused as much energy as I could on healing my patterns and pathologies and the wounds and scars they derived from.
In taking the space for renovation, I made some of the best decisions regarding my own processes of self-care, introspection, pattern and pathology healing.
If you feel you may have to allow space between yourself and a son, daughter, or anyone else you deeply love, sensing the relationship is not likely to correct itself or get better unless something changes…
Take a breath and trust that if you do take time for awareness, renovation, and repair — healing, peace and newness will come.
Some of it gradually, some of it suddenly. Maybe some of it just to you, but hopefully for all involved parties.
"If one person in a family or relational dynamic does work to heal, the situation is bound to improve."
Let faith, hope and love rebuild the house.
Prayer:
Lord, help us in seasons of separation to call You down into the void, calm and comfort the emotions that rise and lead us to healing, wisdom, renovation, and restoration according to Your great love, mercy and kindness for each of us.
Peace to you,
Annie Highwater
Annie on Facebook
The Unhooked Podcast