Do I Want to Have Children With Him?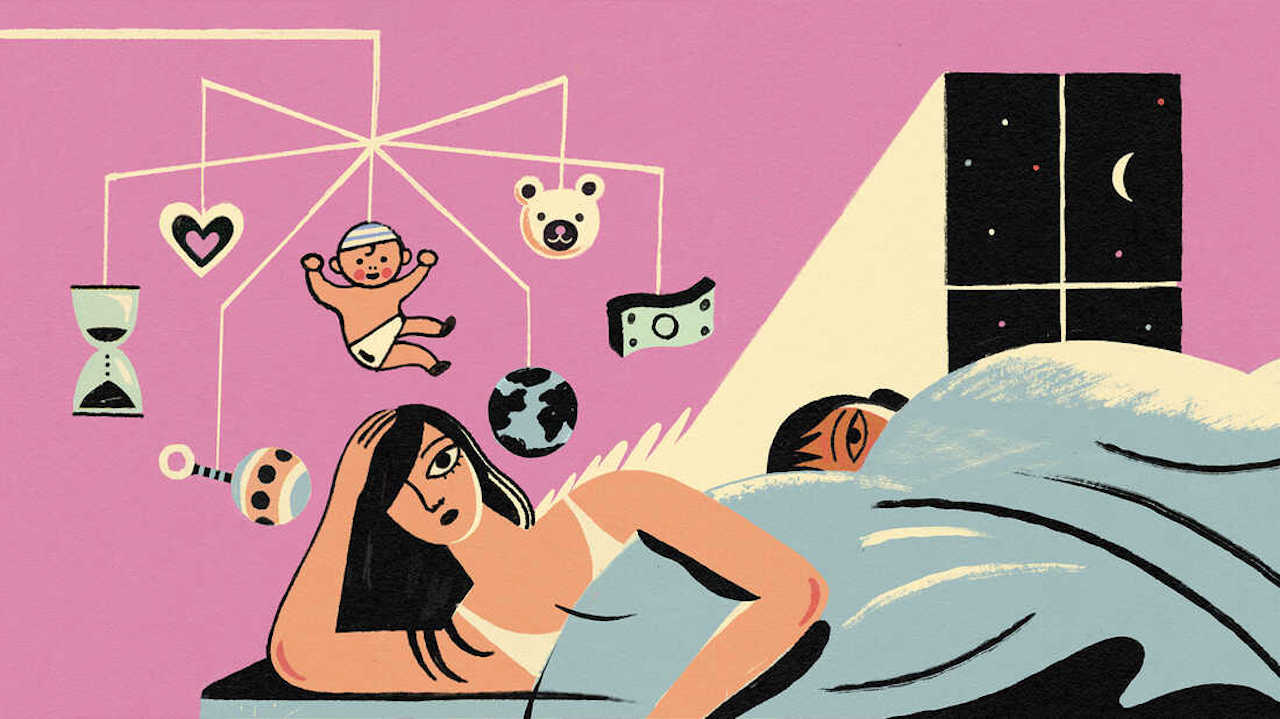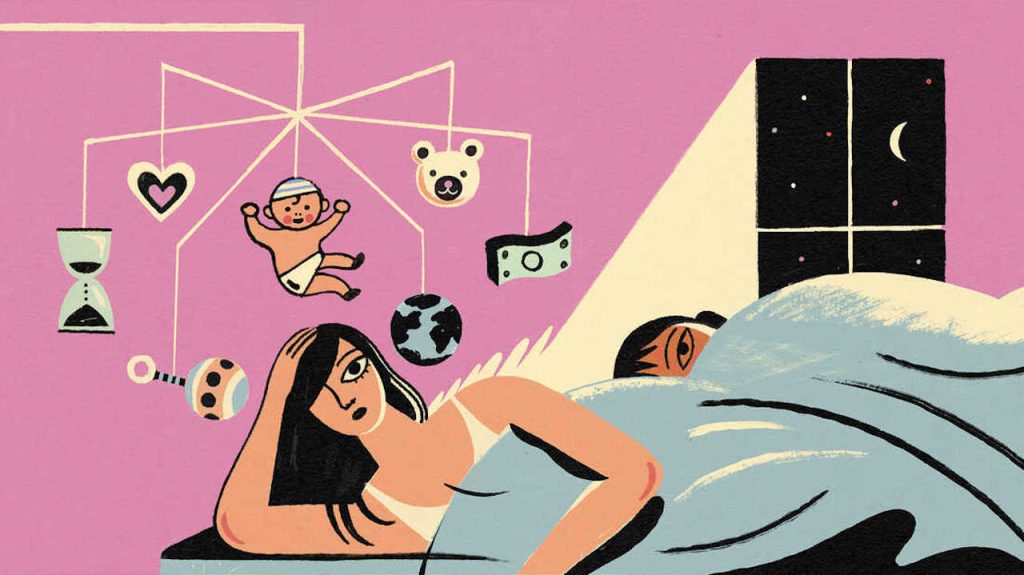 There's nothing simple about such a question. But here are some pointers in the search for answers. Whits wants children and loves her partner. But is she prepared to raise children with someone who's progress with his SUD is uncertain? No one, of course, can answer that for her. But if there is a way forward together, it will require compassionate communication, as well as boundaries and self-care. That's where the CRAFT approach can be so powerfully helpful.
Does anyone have any resources, blogs, thoughts or anything else helpful about the decision of whether or not to have children with your loved one who struggles with addiction?
My partner and I have been together for four years. I want to have kids, and I love my partner, and I want to have kids with him. He has expressed wanting kids too. However, I am not sure I want to have kids with someone struggling with addiction, for a multitude of reasons (reliability for child-rearing duties, maxing out his coping abilities, genetics, safety and security, etc.). Sometimes he claims that once we are expecting, he will for sure get his addiction under control. I have serious reservations about taking that risk, for obvious reasons, but I'm also getting on in age, so I don't know if I can wait for him to figure his s*** out, you know? And he has already been trying to tackle his addiction but hasn't really made much progress so far.
Please know that this decision has been weighing heavily on my mind, as we are dreaming of having kids within 1-3 years, and I really really don't want to have to make the heartbreaking choice between having kids or staying with him. I have expressed this painful fear with him, so he is aware. I know viewing this situation in such a black-and-white way isn't helping me, but we are talking about kids and the rest of our lives here…. Anyway, I know reading something about other people's experiences will help me gain a more nuanced and informed position. I'm hoping someone can help point me in the right direction, as Googling it just brings up studies about the negative effects of a parent's substance abuse on children, which is definitely not helping my fears! Thanks, community!
(PS. I just started the CRAFT modules at the end of August, so I'm definitely open to hearing, "Be patient, because things may really change with this program!" and other reassurances, ha ha)
Hi Whitley,
I have to be honest; this is a real tough one. It is understandable to want to create the best possible environment in which to raise children. I'm hoping I might raise a few questions for you to consider and new ideas that might inspire you to think about the best steps you can take.
It is a positive that you have started with the CRAFT modules on the Allies site. Be patient (yep!): it really does take time and practice. Maybe start with Module 4: How Do I Talk To My Loved One? This module will help with communication overall, including with those very difficult and complicated discussions.
Start with no negative talk
In all of your communication, it is so important to leave out any shaming, blaming, judging, criticizing, etc. But do not avoid having those challenging conversations. It sounds like you two have already opened that door and are communicating.
When he tells you he will get his addiction under control once you're expecting, this is a moment when you can work on setting a boundary. I am sure he means it, but I wonder if he is able to see how difficult a task this might be? This is a time to consider using your new CRAFT communication skills to let him know what your needs are in this relationship. You need progress before a pregnancy that is continually strengthened through the pregnancy. It might sound something like:
I know that you plan on working on your addiction issues once I am pregnant. I have some concerns about my own stresses while being pregnant. I need to know that things are going to be more stable before we get to that point. I'm going to need to see some progress to help reassure me that our relationship is on a positive track. I have some thoughts I would like to discuss with you if you are open to it.
Use as many "I" statements (including about your feelings) as you can. Move the focus away from him and his issues and onto your needs. Use understanding and empathetic statements. Then ask him permission to share. Once you get the "yes," share a couple of options with him. Make it clear that he does not have to do anything he doesn't want to. You're not trying to control him; you're just giving him options to choose from so that he can take steps to consider your needs. If he is open to hearing your thoughts, you might say something like:
I researched a couple of programs in our area. There are two residential programs open right now, and an intensive outpatient program with prescribed medicine and counseling. Or there's a partial hospitalization program with prescribed meds as well. I know these are my ideas and it's your choice. Some combination of these programs would reassure me that things can get better. We could make the calls together if you'd like. What are your thoughts about this?
Again, lots of "I" statements. No blaming or shaming. Just a short laying out of your specific needs in order to continue the relationship. Notice also that you're including him in the solution: collaborating, rather than telling and demanding.
This is the sit-down conversation discussed in Module 8. These conversations are best held when your Loved One (LO) is not using and both of you are in a relatively calm mood.
You can't know how he'll respond. But you can prepare.
He may take steps forward, or he may not. Whether he does or not will affect your behavior moving forward. Remember, your boundaries determine your behavior, not his. Know ahead of time what you plan to do in both possible scenarios. What if he does not attend a program designed to help him work on his recovery? Will you stay and try something different? What if he decides to do a residential program and nothing else? Make sure you are clear—with yourself and with him—about what your needs are. Write out a plan and a script. Expect that things will not go as planned. At what points are you going to be flexible? Where are you not going to compromise?
This approach will, appropriately, help redirect the responsibility from whether the relationship continues or not to the ability of each of you to fulfill each other's needs. That's a more useful focus than merely whether or not to have children with someone with Substance Use Disorder (SUD).
Be sure to work through Modules 3, 5 and 6. These modules can help you start to understand patterns, what the triggers are for both your LO and you, and how to respond to them. Module 7 will help with self-care and calming difficult feelings.
The scary stories are not the whole story
I know you have done some research on children raised with parents with SUD. I can imagine those studies are based on the worst-case scenarios. We don't often hear about the families that have fared better. In the U.S. alone, there are millions of people living in recovery who have children. I am not saying you should ignore the information you have already read. But I would urge you to broaden your perspective and know that what you have researched may only give you a very narrow picture. Sometimes it's better to know the devil you are dealing with rather than not.
What I have outlined above is a lot. I basically directed you to do all of the modules in the eLearning center. Practice, practice, practice! Create plans and scripts to help support your CRAFT skills. Also, move away from placing blame on your LO's addiction as the cause if the relationship breaks down. Instead, focus on fulfilling both of your needs as partners. And again, have patience.
I hope this post inspires you to consider all angles and options that you have. Please keep us updated. The Allies community is always here for you.