Wish or Dip, Moving the Conversation Forward…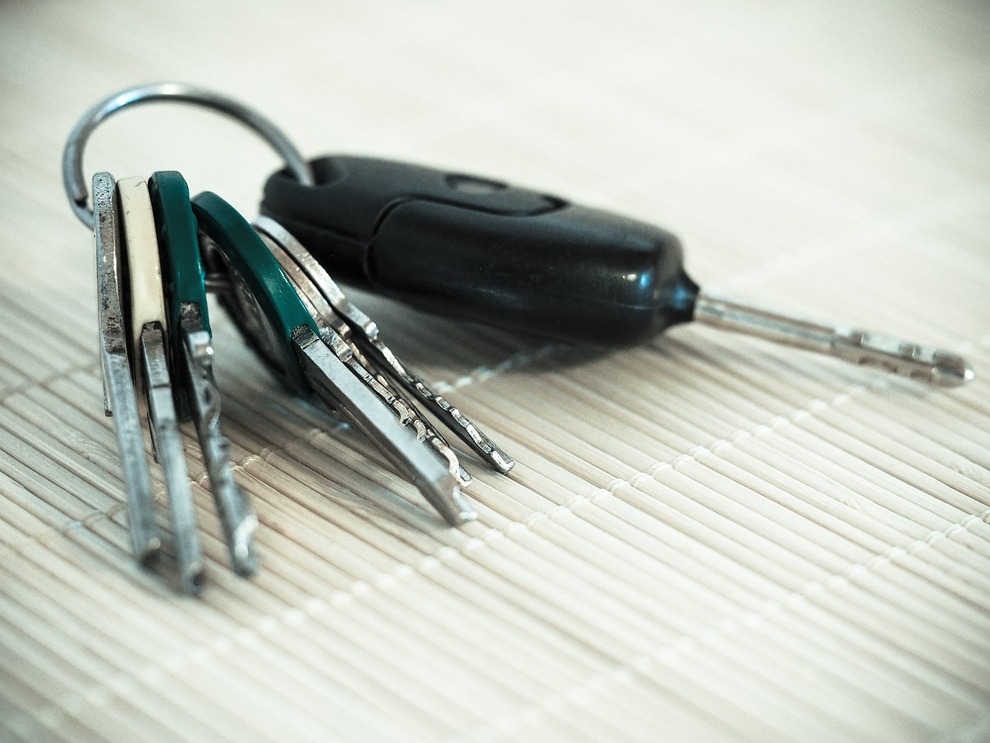 Hopefulin2018 hears a wish and wonders if she handled it appropriately. Her Loved One hasn't gotten his driver's license yet, and so far, she has not supported his getting it due to his continued use. Now he is asking about it, and it's moving the conversation forward into a new space. Discussions of his use and its consequences – as well as key rewards for non-use – are becoming more direct and tangible.
I think I heard a wish and I'm wondering if I handled it okay. My 17-1/2 year old son does not have his driver's license. He missed the drivers ed course in school during his sophomore year when all his friends took it because he was in treatment. By last May, the end of his junior year, he managed to get his learner's permit, but we were gone all summer and he didn't make any effort to learn how to drive. He was drinking a lot and spent most of his free time with friends during that year. He planned to get his driver's license by the end of this month, but as his drug use increased since school started, we explained we weren't going to support him getting his license until he quit using. This is a boundary we've drawn because of the liability involved and it's something we can control. He claims his pot use and driving are not related, thinks we're unreasonable, and claims we flip flop on everything all the time which is really frustrating for him. Granted, we pulled him from the basketball tournament and our past parenting approach used grounding as a way to control his use, mostly from his phone, to which he would wait out the grounding and then resume his same behaviors. Confront, argue, repeat.Thanks to this site and CRAFT, I've realized I've been trying to control the wrong thing – him, so it's easier to maintain a boundary I can control. Read Hopefulin2018's full comment here.
You heard a "Wish" from your son: he told you he would like his driver's license. When a Loved One voices a wish, it's an opportune time to discuss treatment (see Learning Module 8). You heard him and were aware of his expression of this wish. What a nice change in your engagement with his communications. You ended up disagreeing with him about the negative effects of pot on your son and this caused the conversation to go a little sideways. Okay. No big deal. There are always plenty of opportunities to do more CRAFT.
Don't worry too much about getting it perfectly every time. Speaking to your son in this new way is a huge change. It means you are slowing yourself down and listening better to what he is saying. You used reflective listening instead of plowing over him and repeating old scripts. Very cool.
One of the things CRAFT suggests (of course this is just a suggestion) is that you choose which drug you want to address when your Loved One is using more than one. Which drug do you see as more harmful, creating more consequences for him? We've established in earlier posts that your son drinks, uses pot, and has maybe started using some new drug with a new "friend."
The reason for choosing to address one drug at a time is to make it simpler for the family to practice CRAFT. You're being asked to change how you respond, behaviorally and verbally, to your son's drug use. If he is largely high all the time, on one thing or the other, it is hard for you to create that contrast between use and non use.
The messages you are sending your Loved One "behaviorally and verbally" are hard to pinpoint when there are several drugs on board. So aim for one: imagine drawing the line between drinking on one side of the line and pot use on the other. When and if there is another drug you can rework the scenario and determine what lands on either side of that line.
So, for example, you might focus on the drinking to start. You might see it as more dangerous than the pot use; it could link up well with your son's wish to get a driver's license.
For the next time you hear a wish…or, if you prefer, loop back to the license conversation when your son is calm and sober(ish):
Have a treatment list ready and in your pocket. Make the list as specific as possible, with different levels of treatment, contact information, details on how to resolve access issues (like payment or transport). Include references for his therapist.
This could be a framework for your discussion of moving forward with the driver's license. One way your son could guarantee to you that he won't drink and drive is to choose something from the list and make a good faith effort to follow through on it. Ask him to think about other ways to guarantee that he would not use anything and drive. Make it his job to assure you. Getting a license doesn't resolve the issue of access to a car….that can come later. If he comes up with a decent proposal (and, secretly, you do not need to hear that he is stopping all drugs for all time…so the bar is a little higher than that), you can move forward together towards this goal.
In your response, you could also own your part in the relationship, for instance:
"I know your dad and I seem a bit all over the place. I'm sorry, we are learning ourselves how to best support you and take care of us, too (yup, we're affected too—this is an example of owning your part of the family dynamic)…. I hear you, you'd like your license. How can you assure us you won't drink and drive? What if you think about this and get back to us? Here's a list of places to help you get started. Making a good faith effort to manage all of this, on your own, with a professional, would make a big difference in our wanting to help with the license."
It's encouraging to hear of your progression with using CRAFT and shifting the conversation in this way. This is helpful for other members on the site. I think we can all relate to your feelings of "not getting it right every time." We educate ourselves on ways to shift our communication to align with CRAFT, but these shifts happen over time. We don't become masters at this overnight. Keep it up, and keep tracking your progress.
Anger doesn't feel good. Those well-worn patterns you have experienced in communicating with your son in the past haven't felt good. You are on a new path now, using CRAFT…. this doesn't mean you don't get angry, or frustrated, any more. But it does help you put those feelings in context, and think differently about how and what you are communicating with your Loved One. The more you step back, use reflective listening, and emphasize the positive when you can with your son, the more he will see new possibilities for communicating himself. You are setting a new model for him. These tools are invaluable, not just in facing addictions and their consequences but in our day-to-day interactions. You've noted a few instances in recent posts when, despite an interaction not going perfectly, he has nevertheless seemed to "hear you." This is significant.
We can't expect to always say the right thing in the moment. When you practice centering yourself, and focus on coming from a place of love and compassion, instead of fear and worry, this shift is substantial. You have felt it, your son has felt it. You're on the right path.