Where Can He Go After Rehab?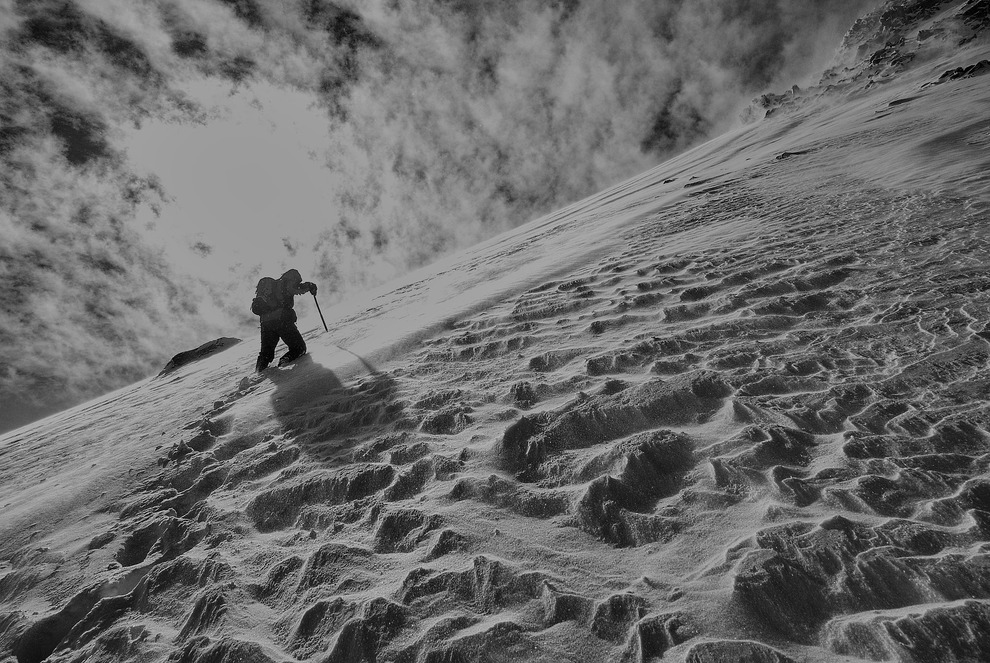 hayleskp wonders if having her Loved One live with her after rehab is the best option. The last time around, he OD'd a few weeks after moving back. He has grown bored with hearing the same things at multiple rehabs. With mental health issues on top of addiction, he really needs something more.

I have so many questions and the confusion is going around and around in my head. My 30 year old son is currently in rehab for the 4th time in 2 years. This time is following an OD which resulted in him coding 3 time and led to him being on life support for 5 days. He is very depressed even though he is on antidepressants and is bored of hearing the same meeting material over and over. Because of his many rehab stays he feels he is getting nothing new. Individual therapy is lacking and what I feel he desperately needs. He has experienced so much trauma in his life that anxiety (PTSD) is a very serious issue that is at the center of his addiction.
He leaves rehab in a little over a week. He has been angry with me and although not physically violent he is difficult to be around. He is angry and depressed.
The Rehab center is recommending a very strict sober living home. I doubt he will go or stay if he did go. Prior to coming to stay with me from several States away he had been living in sober living for a year. He was able to use the legal substance kratom the entire time and the sober living was of no benefit to his sobriety. Just seems to have exposed himself to a lot of other's sickness. He had a serious illness in which he felt living in sober living proved to be dangerous for his physical recovery. He was only with me 3 weeks when he OD'd.
It seems best if he could stay in this area and continue recovery with IOP and additionally see a therapist. This would be difficult for me but seems to be the only option in which he might continue to get help. If he wants to stay with me I just can't wrap my head or heart around turning him away. I have my own anxiety issues that are triggered by others anger so his anger is a problem for me. But, I just can't turn my back on him if he requests to stay with me to continue recovery. There is no other family member that can or will provide him a place to live. There just does not seem to be a better option.
Thank you for your thoughts and/or advise.
Housing is such a difficult question for families. We have written about it from various angles (see topics tab Home/ Homeless on the right hand margin of this page).
My first reaction is that your son is vulnerable to relapse and should be on a medication assisted treatment (MAT: Methadone, Buprenorphine or Naltrexone, see our article in the Resource Supplement). You didn't mention this piece in your comment… Is this something that is being recommended, or that he's used in the past? It's an important factor to consider in setting up a strong array of supports as a Loved One transitions out of rehab. We've written about MAT as well in a number of other posts.
I don't think you should be asked to live with someone who is at such risk. You must also think about your own well-being. Taking him back out of a sense of guilt or obligation can be a slippery slope. This set-up is based on a sort of emotional manipulation – even if it's played out internally. We encourage members to be aware of these feelings and be aware of when we are acting on them, instead of from a more neutral, centered place. This really ends up being for benefit of both parties involved.
You say the sober house he lived in for a year didn't help with his recovery. Is this because of the kratom? Did he successfully reduce or stop his use of opiates during that year?
Getting off of drugs is a process. Your son has accepted help repeatedly. This is very hopeful. The opiates are very very strong. If he came home and was clean from opiates for three weeks and then overdosed, it could be because he misjudged the dose to take. His tolerance would be low from being drug free for those 3 weeks, and many people make the mistake of taking the same dose they were previously used to taking. It is one of the main reasons for overdose. The MAT isn't fool-proof but it does help prevent overdose.
Your son is angry and hard to be around, and you struggle with your own anxiety. Are you prepared to manage this in your own home? It's understandable to feel you can't "turn your back" on him in terms of housing. But perhaps your help with an alternative set-up would do more to preserve and strengthen your relationship – as well as your own precious sanity and well-being – than agreeing to something that you're not comfortable with.
With all the unknowns, it's hard not to be afraid about what comes next. But you can work on reigning yourself in when these feelings are at the forefront (see Learning Module 7), and looking at things from a different place. Embracing a compassionate stance – towards yourself as well as your son – can help you find a new way to feel grounded and strong as you make decisions based on your needs as well. It can also help you find peace in "not doing". Being supportive and encouraging doesn't always mean jumping in to help. It sounds like you are ready to be supportive in different ways. A lot of this comes from being dedicated to caring for yourself as well.
As you pore over the Learning Modules, you'll see there is a lot to practice. We often suggest a family member give themselves a few months to implement the changes that CRAFT recommends before assessing things again. Your situation requires that you make a decision right now, though. The level of attention you'd need to work with him in this vulnerable situation sounds like it might just be too much to take on single-handedly at home, at this point. But you can still apply the CRAFT principles in each of your interactions with him. You can remain supportive, encouraging, compassionate and open. Your love remains constant, and as you embrace these practices, he will have opportunities to feel that even as you seek to support him in different ways along his journey.
Would your son agree to go to a strict sober house if he knew you weren't inviting him back home? Has the rehab identified the sober house? Are they putting together a community-based plan for treatment and self-help in addition to the sober house? Please make sure to ask the rehab for this regardless of where your son goes to live.
For your own peace of mind, and to help things move along in upcoming conversations with your son, I'd push yourself to explore more options. What other housing options could you consider besides the strict sober living and your home? What is available in that area to support him with the PTSD, anxiety, and depression? Could you help your son with rent for a couple months for a room somewhere? This would give him a few months to find work and start paying rent on his own after coming through this time of transition.
Intensive outpatient programs (IOPs) typically last 3-5 weeks and will likely be a repeat of what he is already bored listening to. Yes, therapy is important but so is a community of concern, whether it be NA or another self-help group (see self-help resources for your Loved One in our Resource Supplement). Either way, helping connect him with a broad array of resources is something positive you can do, that also helps you to see that you aren't all he has. This can be empowering to you as you seek to detach with love, nudging him towards safer territory as best you can.
Housing can be so confusing for the family to work out. There are so many factors to consider. You are right to question all of this. We recommend you think equally about yourself if you can. If he does come home to your house could it be only when not high, and then he gets a daybed in some common space in the house. We've written about the daybed and locker set-up in previous posts. These can really change the game in terms of how we approach the housing question.
I'm afraid I am raising more questions than answers. But you have a little more time before your son leaves rehab. There's a lot to think over in this post. Can you write back and let me know some more? Let me know your thoughts on the questions I've raised here. This conversation should be helpful to tease out what guiding principles need to be at the forefront for you in this decision. Please write in again… we are all here for you.