We're Paying for College While He Parties and Plays Video Games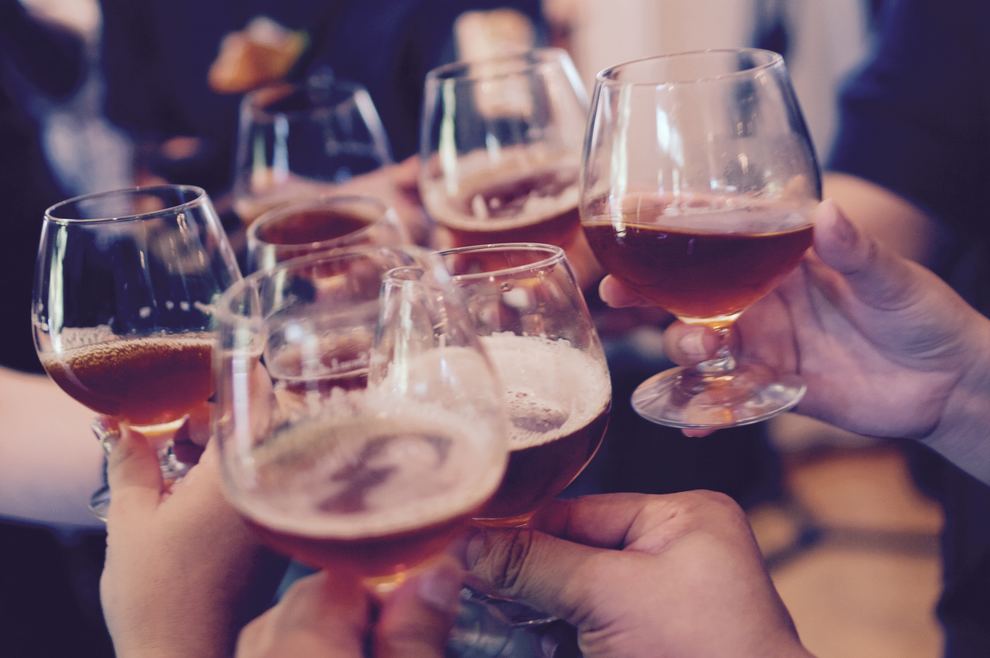 We recently received these two comments from a new member, saddeneddeeply:
"I have a 17 year old son who is in college. We discovered he is doing weed, vodka and nicotine. He also plays video games extensively. We think he is addicted to video games too. He skips classes very frequently. When we talked to him, he said he likes marijuana and would not give it up. He thinks the marijuana gateway drug theory has been debunked. He said he only does that once every 2 weeks which is hard to believe. We offer him to quit college so that he can play video game full time until he figure out himself. He did not want to. In the mean time his grades go to C and D levels according to him (the reality may be worse since he does not go to so many classes). Should we take him back from college? Should we pay for next semester's tuition and living expenses so that he can "try" again?"
"I want to add he said when he did alcohol or marijuana he felt strong bond with his fellow users regardless of everyone's race or kids' pecking order, although temporary he admitted. We are Asian. I guess he felt lonely among the people of other races. What can anyone do to break that bond among the users?"

There are other families on this site who struggle with adult children in college who are using drugs and alcohol, so thank you for writing in.
The question of paying for college is indeed a tricky one since it can be both a reward for non-use or conversely, an enabler of use, when the person uses drugs and alcohol and disregards their studies. Rewards need to be things that can be taken away quickly if and when you see the person is using. That's hard to do with a college semester. College can be a positive behavior that competes with use. CRAFT would suggest you place these competing behaviors in front of your Loved One to discourage use.
I was on the phone recently with a young man who just entered a 4-year college and who smokes pot almost every day, according to him. He claims his grades aren't suffering. When we spoke it was before midterms so there was no way for his parents to verify this claim. I asked him how he could follow a lecture high on pot and he admitted that this was indeed a little tough. He was going to stop getting high before class. It's an expensive experiment to pay for college when there is substance use in the background. Will going to class reduce this young man's use? Or will he skip class because he'd rather be high?
We've written several pieces on college that suggest ways to put in place limits and accountability for a young adult in college (see the topic entitled "college"). The first thing is to contact health services at the college and ask about programs, counselors, groups and so on being offered. Colleges have become much better at addressing the needs of those with a history of problem use and those who may be headed towards problem use. You won't be able to drug test your son with any success, since his drugs of choice are alcohol and marijuana; marijuana can be detected in a toxicology test for 30 days after use, making it impossible to gauge his use from week to week.
From what you wrote, it isn't clear that your son has reached the point of a substance use disorder though you are certainly correct to be concerned. Asking your son to provide you with evidence that he is getting Cs or higher in his classes can be part of a contract you put in place with him. Having him agree to send you grades on tests and papers is not too much to ask at this point. If the grades are D or worse, you reserve the right to not pay for the next semester. Explain that maybe taking a course or two at a community college may be more in line with his lifestyle. He could get a part-time job to pay for his rent….
Hanging out with peers that use and that provide a sense of belonging is understandable. The need to connect is a large part of many peoples' use (check out our piece on Johann Hari's exploration of addiction & connection). Getting high with like-minded people is fun and reinforces the use. Being accepted is so important, even if the peers end up being only fair-weather friends. Feeling outside the mainstream, whether it be because of race or poverty, or your psychological makeup, whatever the reason, can drive one to seek out alternative and more marginal groups. I remember being told by a friend once how the neighborhood saloon was her complete social unit.
Changing your friends is an important part of reducing or stopping use. This is why peer support is such a critical part of recovery (AA, smart recovery, a clinical group, etc.). Belonging to a group of non-users is powerful. Where are the groups at your son's college?
In the above-mentioned posts (see "college") we lay out many ideas for what to do when your child is at college. It is essential that you put in place a clear contract that underlines what you expect and how you will continue to pay for college if X and Y happens (put it in the positive form rather than listing a bunch of "don'ts").
For your son and the young man I was talking to, college is, for better or for worse, the playing field where they choose to modify their use, or not. For a short, finite period, let them have this responsibility. It is after all ultimately theirs to manage. Explain the benefits and limits of what you will do, and under what circumstances, and then step back – again, for a finite period. Put it in their court.
The posts we are referring you to on this site provide a number of concrete ideas that allow you to turn the heat up or down as you gather feedback. Let your son know the limits and make his own decisions. One last point, try to stay out of the weeds with him. Don't ride too closely on his coattails by making it a point each time to ask about the use, the gaming, and what he's doing about it. Let the objective evidence of grades, urine tests if appropriate, attendance records at groups if attainable, and so on, be your guide.