We Thought Things Were Better—Then We Found Paraphernalia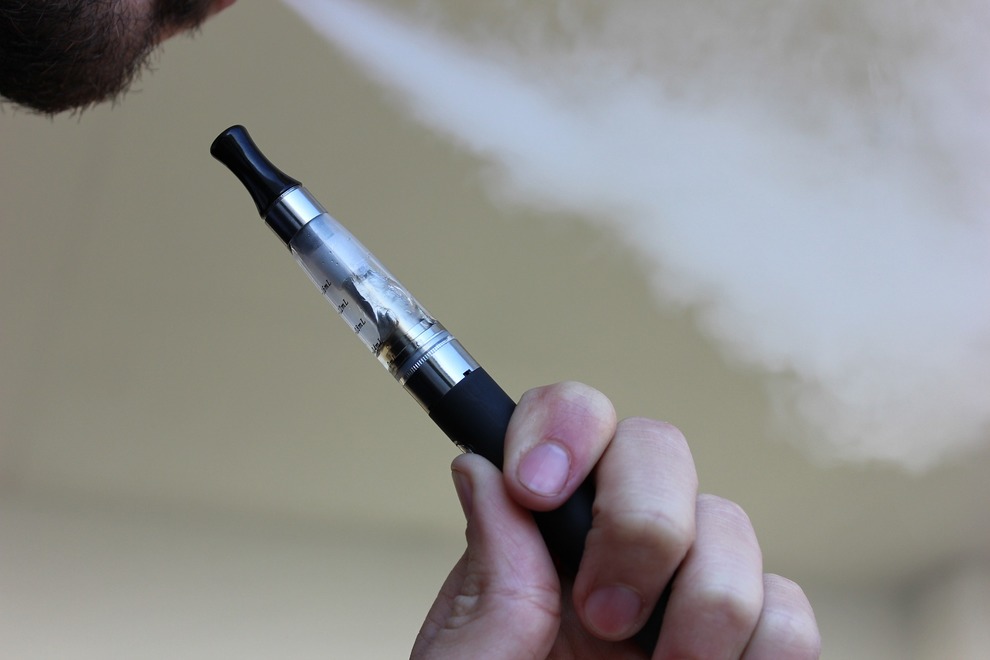 saddeneddeeply thought his son had gotten control of his various vices, until some paraphernalia came to light. Yet he continues to go to therapy, has a new job, and has made other signs of progress. Dad doesn't know what to do…confront his son?
"So we discovered our 18 year old son is vaping again. We think it's nicotine but we are not sure if it is marijuana. I suppose marijuana can be vaped too? He stopped nicotine vaping 3 months ago after I threatened to kick him out of the house. He agreed to let us block his laptop and iPhone for video games and over use of technologies 2 and a half months ago. He is seeing 2 therapists for a total 3 sessions a week. He started work 5 weeks ago at chipotle for 30 hours a week. He even did a hour or two computer programming to prepare for going back to Cornell last week with a lot of "encouragement ". We let him driving our car a month ago. Yet we found he was vaping yesterday.
We don't know what to do. Should we confront him. Should we tell his therapists? But we are afraid that would reveal how we discovered it. Why would he let that relapse? Anxiety due to doing school work or going back to Cornell? Just becoming bold thinking he can do substances and Cornell? He was not very motivated to do programming or anything else for going back to Cornell. Yet he said he wants to go and even went to Cornell to visit his ex-schoolmates 2 weeks ago. He said he wants Cornell but don't feel he can do say to day school stuff which is why he only does 1-2 hours a week programming. How can he get really inspired to go back to school? He seems to have mixed feelings about school: pain and pleasure. But what pain?"
Your son has come a long way since you last wrote us. He reduced/stopped the nicotine, the gaming, and the pot. You don't mention his drinking but he almost certainly is not drinking under your roof. He is ambiguous about going back to school but he did get a 30-hour-a-week job. He is seeing two therapists.
You are concerned because you found out he is vaping either nicotine, marijuana or both. (Yes, you can vape marijuana.)
It is very unlikely that your son is totally abstinent from everything. Finding the vaporizer would confirm this. Becoming abstinent is usually a process of trying and failing, one or some of the things that are problematic, usually in some sequence. "The marijuana maintenance plan" a term coined in AA, for instance, is a method used by some problem drinkers, in which they first stop drinking yet continue for some time longer to smoke pot. Your son has a number of potentially problematic foci of addiction: gaming, technology, nicotine, marijuana, and alcohol. He has stopped doing these things in your presence and in your home.
This is a good start. Home is where you should have some control over his behavior. You've rewarded him by letting him use the car and by continuing to let him live with you. Well done.
Your control however in how your son behaves in his life is limited. It is for him to figure out. He is seeing two therapists. Again, well done. Let the therapists work with him. Let the therapists address the relationship your son has with these addictive behaviors and their importance in his world. Let your son figure out when to go back to school. Let the therapists help tease apart what is motivating your son to use OR not to use. Let your son figure out what is motivating.
Your son knows where you stand with regards to his addictive tendencies and his returning to school. You don't need to remind him. Finding the vaporizer is useful information for you. It suggests the picture I just laid out above. In rereading your past posts, it is still not clear that your son has to abstain from everything. He may be able to moderate some things. This is for him to decide along with his therapists. Certainly, the use of technology for one, will call for moderation rather than abstinence.
Now that you have a more accurate picture, what do you do next?
Perhaps you can say something like this…
Son, your mom and I are very glad you are seeing the therapists. We are also glad you found a job. This isn't an easy time for you or for us. It's hard for us to step back and let you make your own decisions. You are an adult and we have to try to step back. We appreciate that you've cut back on those things that are addictive to you. This is huge. (We did come across a vaporizer so we know you're not completely done.) When you're ready, we'll help you get back into school. If you need more help with addiction, we are here. We love you.
Your son may not follow the path you would wish for him. He is struggling. It will take time for him to work out what is bothering him along with the behaviors that are causing problems. It's going to take patience on your end. He is drawn to drugs that make him more social or that numb feelings. School may be delayed, or not happen at all. Therapy can help him figure out action steps.
You are creating a clean and sober home for him, providing him support with housing. He is reciprocating by getting a job and going to therapy. He is also not using drugs or technology in your home. Perhaps you speak to him along the lines of what I wrote above. He needs more time though. Perhaps 9-12 months of therapy, the steady job, and the chance to become motivated in his own life, whether it is school or something else for the near future.