Vivitrol: for both alcohol and opiate addiction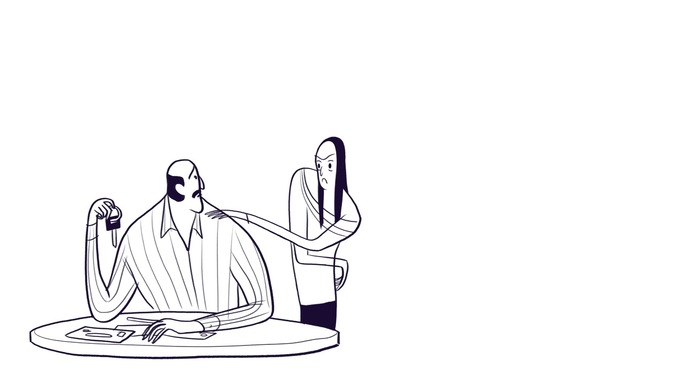 "Since I last wrote, my daughter called after being out for two weeks and asked if she could come home. She said she was tired of living the life she was living. She wanted to get back to working full time and living at home. She was able to acquire a new job as we told her that was one of the stipulations for moving back home. She started that job two weeks ago and seemed to be doing well. We had a big get together with family and friends many of whom were my daughters age. All of the parents were talking highly of the children and the successes they have all recently had. I could tell my daughter was feeling uncomfortable, embarrassed, and out of place. No one is aware of her situation other than one. She's just not happy with the way she is living her life, and feels everybody thinks the same of her. The fact that she has not completed College and is working at a restaurant waitressing.
She ended up going out with a friend. And the friend called me at two in the morning and told me my daughter had overdosed. They were able to bring her back with Narcan thank God. She is exceptionally embarrassed today of what she did last night. Said she has not done that for over five months. I can attest to that at least for the last previous four months because I had been drug testing her. And when she was living at home the last two weeks have seen no indication of it. She said she know she made a very bad choice. And wants to move forward. Does not feel that she needs to detox and that was confirmed by the ER. She does not feel that she wants to go away to a program, she feels that that brings her down as she does not feel that she has an addiction to this drug, just uses it on occasion.
However she has overdosed on it three times in the past year and a half. She is told me today that she will reach out to me when she feels the need if ever to do that again although she claims she will not. I am confused as to how to go forward. The police department indicated to me that I could section her up. Obviously I know that's an option but I also know that I need to prove that she's a danger to herself and someone else. That is something I am unable to do because she has not been using drugs consistently over the past several months. Also drinking has been limited over the past few weeks and she has been home.
I am inclined at this point to go along with what she wants. She's indicated to me she will go and speak with her therapist home she recently started seeing and really likes. I guess I need to know if the right thing for me to do is to allow her to be here if she's working and having clean drug tests. She does see her probation officer monthly, and the possibility of drug testing through there. She feels IOP's make her want to use more than when she's not in one. She feels this is something she can handle on her own by getting herself involved in her job. I feel she needs more than that. And I'm not sure how to get her to add more to her plate for instants going back to school, or volunteering"
The shame and stigma of addiction
It makes sense that your daughter is scared and ashamed. Addiction is so stigmatized, especially the use of opiates. In an ideal world, the family would know what is going on, there would be no secrets. She would be looked on with compassion for suffering from a chronic condition.
Addiction though has such a huge lifestyle component. It's messy. People who struggle do dangerous, stupid things, and act in ways that are beyond reason.
So, from the standpoint of shepherding your daughter into recovery, being embarrassed at a family gathering is a non-dangerous consequence that reminds her that her life isn't measuring up. Let her alone with this. Don't try to make her feel better.
The shame, though, cannot be used as an excuse to avoid recovery work. Like you, I worry that she is not doing enough to protect herself from relapse.
The deal needs to be clear
If your daughter is going to live at home, she needs to agree to:
a)  trying to stay sober and clean and
b)  taking action to protect herself from relapse.
You have (a) but not (b). Is it possible to have a family meeting with her therapist to work out the conditions for her living home?
One of our recent posts, "Roll Up Your Sleeves Guide to Assisting in Recovery"  we provided a list of the categories of treatment.
You absolutely need more from your daughter. Let her come up with the plan, with the help of her therapist and your research. The plan should ideally include something from every category.
The categories:
A) The medical model — psychosocial:
Psychiatric evaluation
Substance abuse therapy (individual or group). Ideally practitioners of DBT, CBT, CRA, contingency management, and 12-step facilitation
Intensive outpatient treatment
Partial hospitalization
Inpatient — the longer the better
B) The medical model — medication assisted treatment (MAT):
Opioid Dependence:
Methadone
Buprenorphine
Naltrexone
Alcohol Dependence:
Disulfiram
Acamprosate
Naltrexone
C) Safe, supported, sober housing:
Halfway or three-quarter housing…
(this can be your home)
D) Mutual aid:
AA (Alcoholics Anonymous)
Lifering
Rational Recovery
Secular Organizations for Sobriety
Smart Recovery
Women for Sobriety
E) Exercise:
gym, yoga, meditation, mindfulness…
F) Community connections:
An art class, dog walking at the shelter…. anything that connects to a positive community and lends passion and purpose to one's life.
A glimpse of the Ideal Picture for Recovery
So the ideal picture looks something like this:
Your Loved One is on some kind of MAT for craving, overdose, and relapse prevention. They are getting sound psychotherapy. Their homelife is safe, recovery-oriented and structured. They are attending some form of mutual aid. And their free time is taken up by work that is meaningful and activities that soothe their soul and nervous system.
Your daughter overdosed on opiates. We are having an epidemic of opiate overdoses in the northeast. You are more likely to overdose when you are clean from opiates. The majority of overdose deaths happen after leaving jail or rehab when a person's tolerance for the drug is considerably lower.  Moreover, in most cases, overdose happens when there is more than just the opiate on board, like adding opiates when you are drinking.  I suspect this was the case with your daughter, given everything you have told us about her.
Naltrexone blocks an opiate high and reduces the urge to drink
You'll note in the list above that "naltrexone" is a drug used to treat opiate and alcohol use. There is a monthly shot of naltrexone called Vivitrol. Naltrexone is an antagonist, which means it is not an active opiate. Instead it blocks the high when a person takes an opiate. This discourages someone from wanting to get high. Naltrexone also reduces the urge to drink.
If your daughter is really only rarely taking an opiate, getting a monthly shot of Vivitrol may be a solution.
Your daughter is home, scared, but somewhat unwilling to do much to address the substance use. Ignoring the problem does not make it go away. I suggest you insist on being presented with a plan that your daughter will commit to try following, if she is to stay with you.
One last point: go to our Supplement to learn about narcan. It's a tough line to walk, and no amount of hovering and protecting by you will save your daughter, BUT should she overdose again in your house, you'll need narcan.