Using CRAFT for Loved One's Unknown Behaviors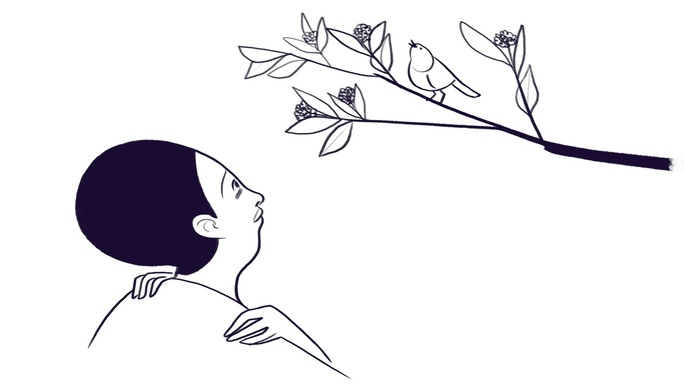 My daughter has a pattern of leaving for several days, only answers the phone at her convenience, seldom will text back, only if she needs something. We don't know where she goes, where she stays, and the only answer she can give us is that she is with her girlfriends. Everything is so secretive and she won't tell us who these girlfriends are, where they live, nothing. We have tried to give her space. Tried being positive, no negative talk. Show her love more than she shows us. She has no respect for us at all. Then she comes in, typically at night late so she can avoid any conversation with us. Will sleep until noon or after, get up shower and take off again. Will have short conversation while she is busy or distracted with something else. I asked her the other day for 15 minutes of her time, shut the phone off, and lets talk. She can't do it. Read the full comment here.
You have made many changes, CRAFT style, and yet your daughter continues to behave in ways that feel disrespectful. You have softened your language, you now watch the negative talk, and give her more space. She is 20. It is not clear if this behavior is related to alcohol or drugs, though you suspect she does have some drug use.
The CRAFT question to ask at this point is whether your financial and housing support is encouraging her in the lifestyle you describe. Your daughter is very likely up to something, no job, money, away from home days at a time. Maybe it involves drug use.
All we can do as the family is create the BEST SCENARIO WE CAN CREATE around our Loved One. You are making changes to accomplish this. But there is no guarantee that even with this improved environment, your daughter will gain the insight to start resolving the reason for her problematic behavior.
Can you see starting to transition your daughter out of the house? You would go slow and let her take responsibility for coming up with the alternatives.
When you have a "normal" young adult, you want to help launch them into the world, so you provide help, financial and otherwise. When resources like this are provided to a young adult with an addiction issue (or whatever else your daughter may be struggling with), it helps them to sink. They gobble up what you give them and it ends up supporting the use, not the launch into adulthood.
It's a tricky line. You have to decide (without getting the "it" out of her, necessarily, of what she is up to) how to react to her. CRAFT cleans up your side of the street and provides a light onto the street she should walk down to get help. It's not 100%. It doesn't guarantee they will walk down that street, but it is the best position you can take. Keep it up. Patience and awareness and adjusting of your own behaviors — these are the key ingredients.
One common theme from the shared wisdom in this community is that of acceptance: of what we can and can't control. You can control how you react to your Loved One; you can control what you provide to her and what you don't. You cannot control her. Ensuring that our children (young or old) make the right choices all of the time is not within our capabilities. We want to be able to offer them the love and support they need, but we need to be able to offer the same to ourselves. Taking care of ourselves, bolstering our own health and well-being, and committing to meaningful acts of self-care is something we can do.
The impact of accepting what we can and can't control is profound, especially when we take to heart the importance of doing positive things for ourselves. Deciding to shift our focus in this way, despite the chaos we endure with the ups and downs of our Loved Ones' behaviors, brings new possibilities. Simple doesn't mean easy… but these shifts have a real impact. Keep exploring the shifts. Keep it up.