The "Roll Up Your Sleeves" Guide to Assisting in Recovery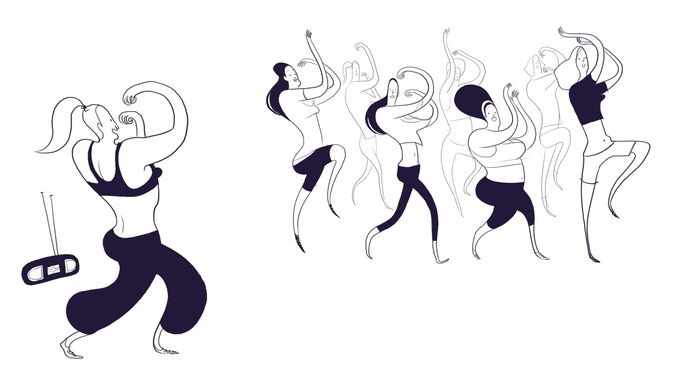 I've worked as a professional in the field of substance abuse for over 20 years. I've been sober for 22, and was actively using for 24. I don't pretend to know everything about addiction. What I do know is informed by this long, intense focus – first experientially, and now through recovery and my profession.
I have never seen a time like this. Things are moving so fast: the media and policy makers are opening their eyes to substance abuse, driven largely by white middle-class families who have tragically lost a Loved One to opioid overdose. The treatment field is responding with lightening speed, positioning themselves in this newly lucrative market.
People in recovery, over 24 million in this country, are outing themselves. Family members who have lost someone to drugs are refocusing the purpose of their lives to combatting the problem.
There are apps, concierge-tailored services for discerning elites, AA-bashers, disease proponents, and science-based demigods of both medication-assisted and behavioral interventions—all elbowing their way in to vie for first position.
As a family member, how do you navigate all of this?
I'd like to suggest a course of action.
1. If you believe your Loved One has a problem with alcohol or drugs, the chances are very good that it is worse than you think. What I mean is that your Loved One's level of use and its consequences are likely greater than what you've been able to determine. It's time to move now.
So collect yourself, make a plan, and learn all you can about how to:
respond
intervene
take care of yourself
These, after all, are the things that are under your control.
2. Here's what we know about treating addiction. The evidence for ANY OF IT is woefully insufficient or underwhelming. This probably has as much to do with the nature of being addicted as it has to do with the varying quality of treatment. Be prepared for multiple treatment episodes. Long lasting behavior change isn't easy.
Here's what we know about recovery:
15% of the US population is genetically predisposed to becoming addicted;
60% recover;
It takes on average 8 years from the time one starts addressing addiction to the point of achieving one year of abstinence;
Treatment is still the best answer to shorten this 8-year period.
So, get hold of yourself, roll up your sleeves, and locate everything possible in your area. Create a list, call them, figure out the details, and be ready to provide this to your Loved One when the time is right.
3. You are a critical part of your Loved One's life. The science of addiction is in its infancy – forget trying to educate your way through it. You'll exhaust yourself and won't, in the end, find a clear path.
So, vow to help them access as much of it as possible at once. Support them in every way to get into that treatment/meeting/class:
drive them
pay for it
fight the insurance company
watch their children or pets
help them hold on to their housing
4. Institute dinners or a period in the day that are free of loved-one-talk. Take that vacation. Don't forget to also save yourself, for in the end you have only your own life.
Categories you'll want to include on your Recovery/Treatment master list:
A) The medical model — psychosocial:
Psychiatric evaluation
Substance abuse therapy (individual or group). Ideally practitioners of DBT, CBT, CRA, contingency management, and 12-step facilitation
Intensive outpatient treatment
Partial hospitalization
Inpatient — the longer the better
B) The medical model — medication assisted treatment (MAT):
Opiod Dependence:
Methadone
Buprenorphine
Naltrexone
Alcohol Dependence:
Disulfiram
Acamprosate
Naltrexone
C) Safe, supported, sober housing:
Halfway or three-quarter housing…
D) Mutual aid:
AA (Alcoholics Anonymous)
Lifering
Rational Recovery
Secular Organizations for Sobriety
Smart Recovery
Women for Sobriety
E) Exercise:
gym, yoga, meditation, mindfulness…
F) Community connections:
An art class, dog walking at the shelter…. anything that connects to a positive community and lends passion and purpose to one's life.
A glimpse of the Ideal Picture for Recovery
So the ideal picture looks something like this:
Your Loved One is on some kind of MAT for craving, overdose, and relapse prevention. They are getting sound psychotherapy. Their homelife is safe, recovery-oriented and structured. They are attending some form of mutual aid. And their free time is taken up by work that is meaningful and activities that soothe their soul and nervous system.
Offer up all that you can find. Our Treatment Resources under "RESOURCES" provides detailed instruction on how to locate and discern programs. In the end: your Loved One gets to choose. Here's hoping that one of the programs – if not several – will prove to be helpful.