The Car's a Trigger for Him. Should We Help Him Get It Back on the Road?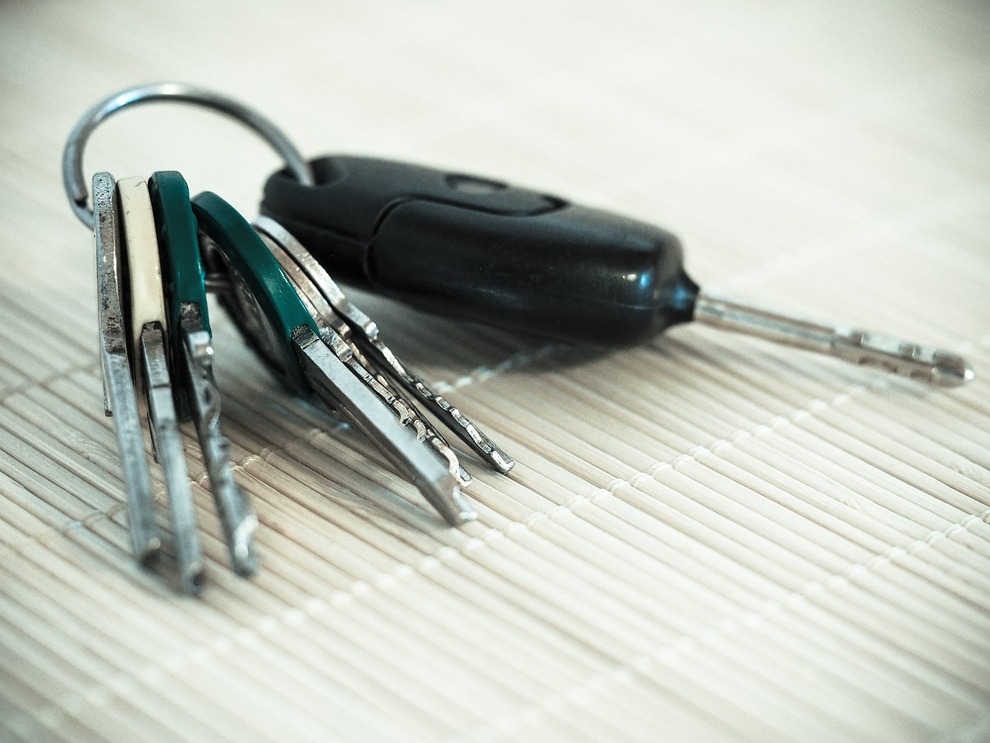 Mothra writes in to give an update on her son, 2 months' sober. She wonders whether it's appropriate to help him get his car (a huge trigger for him) back on the road…

"Hi AIR community. Our son is still hanging in at the sober house, but I fear by his thumbs. I've been worrying a lot about his current status – he's got about 2 mos sobriety at this point and says he's having trouble getting to meetings and finding work without transportation, though we have noted only minor, sporadic effort. Work and meetings are important issues for sure, but today he called to say he wanted his vehicle which is here at our home.
This vehicle is a huge trigger for him…it's where he used, scored, slept and did so many illegal things to get drugs. In cleaning it out while he was in detox I found all sorts of syringes, pipes, and more (this is nothing new – in fact I've done this so many times that I'm numb to it now). Anyway, there's no sticker, insurance has lapsed and brakes are very bad. He wanted us to help him get it so that he could drive it back to the sober house – 1 and 1/2 hours away and work on it.
This is after he got his tax money back, also another trigger. We refused, saying that, yes, it's his vehicle and he can take it anytime he wants but we're not comfortable helping him with it in any way for many reasons, pointing out to him all of the above, plus if he gets stopped he will go to jail on outstanding warrants.
Trying to follow some guidelines we offered: a bicycle to get to meetings, job searches and the gym, help via Uber, and encouraging him to network during meetings (his shame and anxiety make this hard I know.)
This time of early sobriety has always been difficult and fearful for us and him, and sometimes I think he becomes so fixated on getting something he wants that he doesn't stop to think; it just becomes all-consuming. I've seen him embrace sobriety in the past but don't feel he is making his best effort. I don't trust his motives either. He brings things up like making a doctor's appointment or going to a day program 3 times a week, but when asked about them they haven't happened, or he has an upcoming appointment which we never hear about again.
Later he called back, saying that, yes, perhaps he hadn't thought things through, and that he knows this need for immediate gratification has always been a problem and that he will try to be patient and will make more effort to get to meetings and network, and he's sorry that he probably caused me stress and worry. Next request: instead of a bike, would we help him address a warrant (traffic) by taking him to the courthouse and helping with the fine? His dad felt that was doable and agreed, but I'm not sure if we're being manipulated yet again.
This rollercoaster ride of emotions: hope, fear, anger, helplessness, numbness, etc. is taking its toll. We're trying to do the right things to help while staying away from enabling – but it's so hard to know what's right. Plus I'm so tired of it all that it's even a chore to do the modules lately. I did go to the serenity spot today. Thanks for any comments."
The long haul….
It's so hard to stay with it, whether you are the family or the person with the addiction. This seems trite but is so very true: you can't do it alone. People ask for rides all the time at meetings, no one is shamed for asking; it's a way for an AA person to be of service. This jumped out at me as being a stretch in the argument for the car.
You have been so strong in your efforts. Your son is in a sober house and is approaching two months sober. The issue is the car, which is wrapped up in outstanding warrants and needed repairs. The context is what appears to be his waning energy for sobriety. You've seen it before and are scared.
Without a job your son can't get and keep a car on the road. With outstanding warrants, he is in danger of being arrested if pulled over.
It seems that these two things must be addressed before returning the car to him. So often a person gets sober at the time everything is caving in around them. One can mistake sobriety for life falling apart.
It's confusing for the family …
Do you reward the Loved One for being sober by meeting their request or let them struggle with the consequences of their use.
Perhaps you step in a little….you could provide Ubers for the job search and address the outstanding warrants: reward his current efforts with help getting the car on the road.
One thing—if you haven't cleaned out the car of drug paraphernalia, leave it. It can be shocking to see what a mess you've been living in.
Now is the time to replenish your batteries
You and your other family members need more ways to replenish your batteries. When you are worn out, the feelings of fear and worry can become unstoppable. For today, your son is doing what he is supposed to be doing. He is safe. No one has more than that.
Reaching out on this site is a good start. Is there a support group in your area? I know you are an old hand at this so go back to basics, the modules on this site mention AA's HALT: Hungry, Angry, Lonely, Tired. What can you do today to calm the worry? Learning Module 7 describes the tendency towards negative feelings. While much is good, our tendency as humans is to look for the exception, and to chew on it. This Module will help you deconstruct your worry and locate where you may be distorting your thoughts in a way that is further dragging you down. We just posted the African Children's Choir on the Sanctuary. It will fill your heart with hope.
For anyone who's Loved One is in treatment: you've discovered that this doesn't totally eliminate the worry. What a terrible surprise. Your experience still pulls you towards the negative outcomes. Predicting the future based on the past may seem natural or informed but no one actually can predict the future.
You are staying connected with your son. You have fought to get him this far. You are doing what you can. The rest is not up to you. You are at the limit of your influence. The work in this place is to let go of the rest and to find peace where you are. A tall task, and one, yes, that involves more effort for you. Deep breath, look inward, find meaning and pleasure in your life apart from your son. We are learning from your struggle. Thank you for sharing.