The Abuse Has Become Unbearable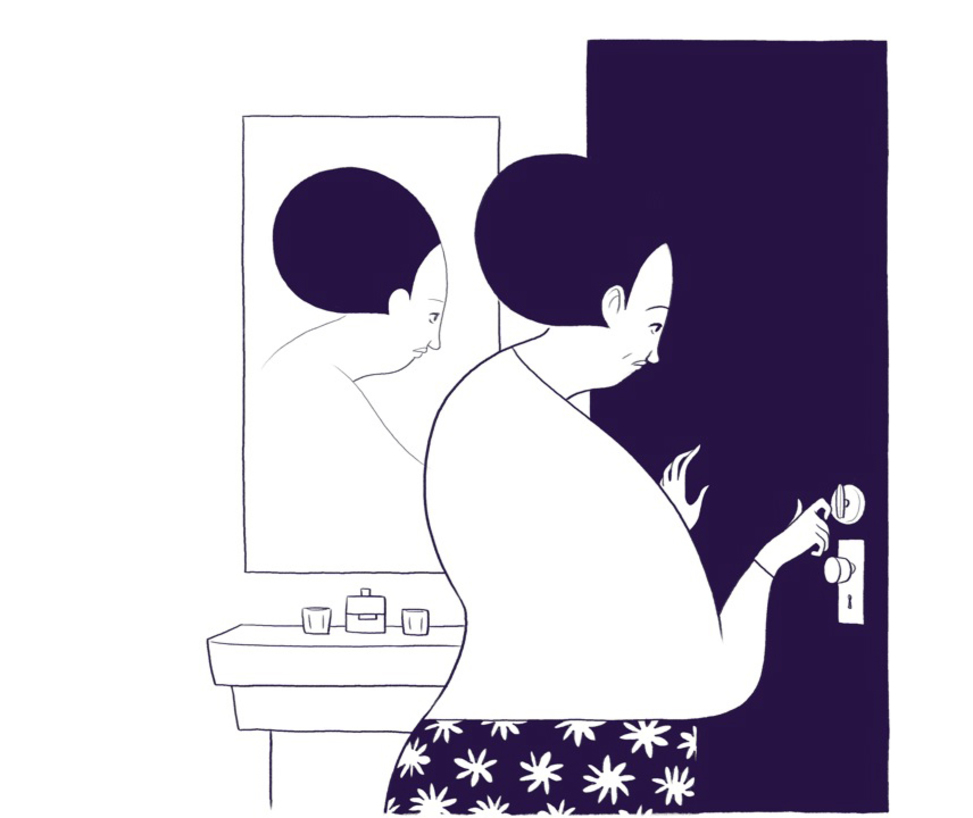 "I'm brand new here and desperate for help. Divorced mom raising 2 sons with addictions. One is currently sober thanks to drug court (he's 17), and the other (18) is facing felony charges for possession of Xanax. A few years ago he was a different person. Now he is defiant, is abusive, lies, has destroyed my and others' property numerous times. He is completely disrespectful, says I'm a bad parent (not true), and is 'nice' only when he is being manipulative. He has taken things from my room without my permission and things are missing that I suspect he stole to support his addiction. He's gone to the police with outlandish and false accusations against me (to pay me back for calling them when he began to destroy property in my home yet again). The strain of taking care of all of his needs by myself while continuing to face lies, manipulation, volatility, and abuse has become unbearable. He has a disability (severe speech impediment) and he has crippling anxiety/depression. These traits make it particularly difficult to find the proper course of action.
He has alienated everyone he knows, has no support except for me, and is wholly unprepared to live on his own. I find myself periodically responding in kind to his abusive remarks and although I mostly refrain from that, I'm getting increasingly unable to do so and I feel very guilty. I have no help; my fiancé, my son's dad, and even his psychiatrist (before my son was uninvited to be a patient) all just say to either kick him out or just to ignore him when he is being abusive (emotionally and through property destruction, etc). He has been arrested for drugs and also domestic violence for wielding a baseball bat at his Dad, and has been committed twice to the behavioral health unit for credible threats of suicide. All this over the last few months. He denies his addiction and says he will smoke (a lot) of pot whenever he wants (which seems to be multiple times per day). He blames me for many of his troubles and when he says I'm a terrible parent it cuts me to the core because I've spent 19 years devoted to my kids. Last night, things escalated again after yet another day of my doing everything to help him and then him saying I 'don't really do much for him.' (WRONG) I am all alone in this and cannot go on another day. My mental and physical health have seriously declined and my work performance is suffering. I spend all of my free time at home, fearful as to what will happen next. The anxiety is literally shaking me to my core."

Welcome to this site. You have two sons, both struggling, one of whom is active in his drug use and abusive, verbally and physically. Annie wrote you about the strain and the despair when a Loved One is so verbally abusive. Your world does sound dark. We have another mom who's posts you can follow with two active sons and a husband who struggles with alcohol: (see profile for mlb2t). It's hard to imagine how difficult things are for you.
I am going to suggest you reach out to a domestic violence group in your area to start. Before attempting any changes with your son, as described on this site, your son has been physically dangerous and could be so again. Learning Module 2 is about safety. Please look at it BUT also please get some help from experts in violence. Do not yet attempt to implement what we suggest on this site.
Your son is awaiting a court date on drug possession charges. Sometimes criminal justice actually can help by mandating treatment or placing the person on probation which includes mandatory drug testing. It can tighten the reigns around the person.
From the description of your son, it sounds like he suffers from serious mental illness. For you and for other families in which serious mental illness is a part of what is going on, I'd like to suggest you also look at the work of Dr. Xavier Amador (LEAP Institute, here is an 18-minute Ted Talk he did that sums up his approach).
His work with families of those with serious mental illness is in line with CRAFT, and specifically addresses the issues of resistance to treatment and the relational stance a family member can take to de-escalate conflicts. Once again however, please wait until you are firmly partnering with a domestic violence worker before instituting any of his suggestions. Your son is volatile. Your situation is serious. From what you describe, you are in a small box in your own home, unable to rest or to have any peace.
Lastly, from your comments it sounds like your son may be misusing benzodiazepines (Xanax) and marijuana. Please be aware that the benzodiazepines can be life-threatening to withdraw from. Your son is going to need an inpatient detoxification unit.
But first, please start by getting some help from a domestic violence expert. You need to protect yourself physically.