Son Home From Jail, Drinking and Dangerous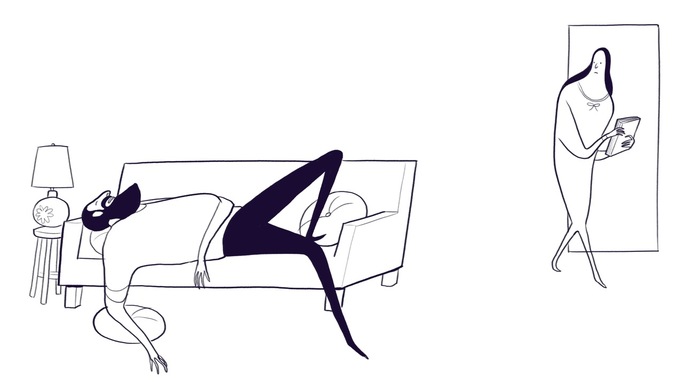 mlb2t is exasperated and exhausted with her Loved One who refuses to get treatment. Living at home, out of jail again, he is drinking constantly and not looking for work at all. With no support, and years of enduring these patterns, this family member is at her wits' end.
How do you get someone to go to detox and rehab that flatly refuses. He said it doesn't help. I asked him what would help and he said a job. He has been home for a month now and hasn't applied for even one job. I explained to him he needs to apply for jobs and may have to apply for several and his answer was all my friends parents helped him get a job. That is just an excuse for not pursuing anything. I just feel he really doesn't want help. He just wants to be drunk all the time. I am at my wits' end. I don't want to go to courts anymore, 10-15 years of that is enough. I have no support, his father has never been involved in any of this and my family won't even speak to me. I really believe this son is a lost cause.
Your son is back from jail and living at home. From what you write he is drinking but has not yet relapsed back to opiates. Your son says he wants a job but does very little to get one. I am sorry that this is happening. I suspect that a job would mean money in your son's pocket and further relapse. He has bucked all efforts to get his addiction treated.
So, of course, you are at your wits' end. You want to know how to get him into treatment. That is the right question. The answer is CRAFT. It is a process. The details of CRAFT, walking you through this process, are in the Learning Modules. It takes a willingness to apply the CRAFT method, and plenty of patience. Both of these you may have in short supply, given how long this has been going on with your son.
Another answer is civil commitment. Your son has done very dangerous things in the past. He has been and may continue to be a danger to himself and to others, including you.
Your son is an adult. He can walk in and walk out of treatment. CRAFT addresses motivation and teaches the family how to look for windows of opportunity and a little motivation for change….that's when you talk about treatment. The family has to have that option for treatment ready when that wee bit of motivation is poking through.
However, as we have noted in earlier posts, when there is violence, we can't recommend that you try to solve this through CRAFT. In this situation, the empathetic listening, the painstaking process of building and maintaining a bridge between you and your Loved One are not the appropriate tools for the job. In this case, we would say, please don't do CRAFT with your son. He has been physically abusive in the past, and might be again. Our suggestion is a civil commitment followed by solid aftercare that doesn't involve coming home.
You need your home to be peaceful. You need calm space around you so that you can regain your well-being, and get your life back. Your son needs much more than a roof over his head. You cannot personally manage the seriousness of this situation. He needs professional help.
So take a deep breath and look at the paperwork for a section 35 (a civil commitment in Massachusetts). The link is on our Mass Message board.
I'm worried that things are going to get worse given the patterns, and your son's current behaviors. We need you safe, and your son in treatment – and out of the house.