Should I Agree to Cosign on Loved One's Housing?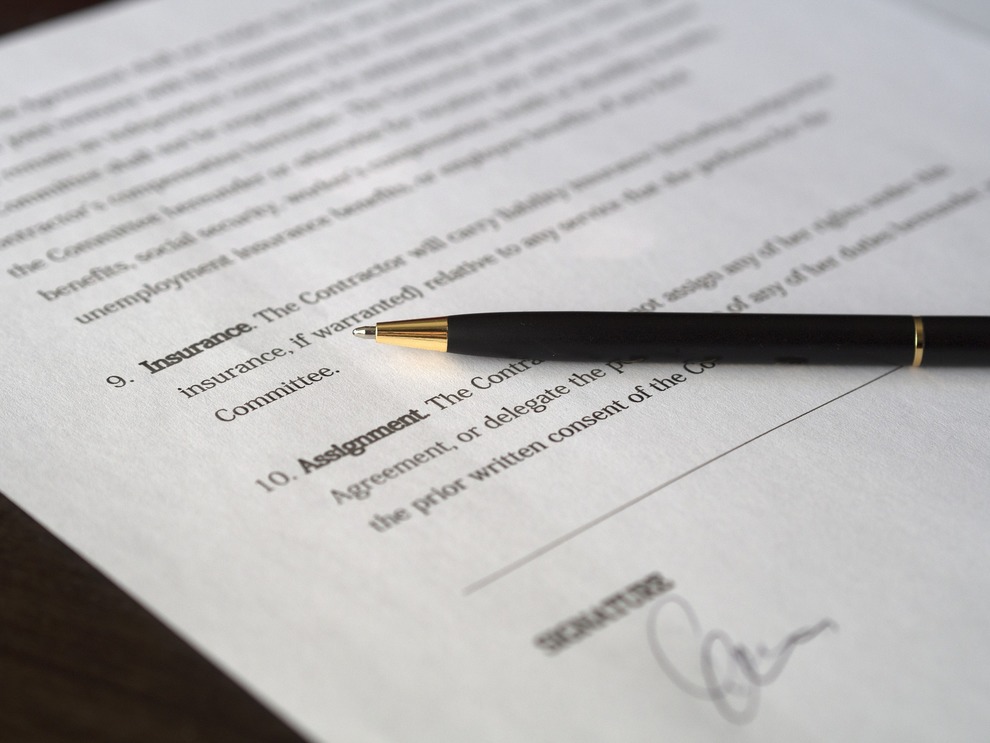 help4t reports on some positive efforts her Loved One has been making. She writes in with a question about navigating a housing agreement with her LO's roommate for the next few months.
It's been awhile since I have updated, so I thought I would, and also ask for additional guidance. My daughter has been having many more good days than bad. The good news is that her alcohol use has reduced greatly in the past month. She has applied for many jobs and taken a couple of part time jobs until she can find the right full time job. Best news is that she found out that the court is requiring her to attend a 6 month out patient for her 2nd DUI at the Eliot Center which also provides mental health and addictions services and is one mile from her apartment. We are still waiting to hear back on her insurance acceptance. The not so good news is that her primary care dr. has give her prescriptions for Adderall and klonopins (although smaller qty and strength than she had been prescribed from her psychiatrist). I am at a loss as to how she can continue to obtain these drugs, especially when she has a cocaine addiction as well. She did give them to her roommate to hold for her and only dole them out as prescribed. The not so good news is that she is unable to get herself up in the morning, it takes a village to get her out of bed. This has been an issue for a while and I thought it was due to the alcohol. Her roommate says she is home most times and very limited alcohol and thinks it's the lack of Adderall that her body is used to?.. So to my question – her lease is up and her roommate is concerned with renewing with her. She is behind in rent but has jobs and is catching up. He is happy to see her doing much better and does not want to put her out. He has asked me to cosign for her for 3 months to see if she continues to improve. If not, he will get a new roommate and she will need to move out. I am not sure how to handle. She is unable to get an apartment on her own I imagine due to lack of income. she comes up fine in a CORI, but if someone were to google her, not so much. should I agree to this 3 month, with stipulations that she needs to be fully enrolled in the Eliot Center programs and continue to have her meds doled out, or should I let her find her own place to live as home is not an option. Her lease is up in 2 weeks. Thank you.
It is very good to hear your daughter has reduced her drinking and is finding work. While she is doing better, her roommate is unsure whether to renew the lease on their apartment together. He has asked you to cosign for three months.
The housing for a LO is so tricky as a reinforcement/reward. You daughter is doing better, and you want to reinforce that. Having the turmoil of being put out and needing to search for another place to live is stressful. You can look at the posts we've written about housing by going to the tab on the right.
I like that your daughter's roommate has stipulated a time period of three months. This would be something we might suggest: help her but make it for a limited time. You won't be able to take this away from her should she fall into a relapse; it would be her roommate throwing her out if needed. You would get to stay out of it.
We suggest you make it very clear to her that this is a three month trial period and that it is being done to reinforce her solid attempts at lowering the alcohol and drugs, getting treatment, and getting work.
In terms of the drugs prescribed by the primary care physician… What incredibly frustrating news after you were finally successful in getting the psychiatrist to stop prescribing these to her. Adderall picks you up and the klonopin puts you to sleep. Your daughter has asked the roommate to hold and dole out the pills. This is good. I hope it lasts and doesn't put them at odds. The Adderall may help your daughter manage symptoms that have been formerly addressed by the cocaine. It will be up to her to see if this is so or if she just starts abusing the Adderall. Keep in mind that the Klonopin (a benzodiazepine) is dependency producing. Stopping abruptly can bring on serious side effects like seizures that are dangerous. If she ends up abusing the Klonopin and wants to stop, she may need a detox.
Pulling out of long-term addiction is sometimes done in steps, possibly by reducing the alcohol and cocaine with a plan to eventually cutting those out entirely, or successfully moderating if possible. The prescription drugs would be the next step. By getting positive reinforcement from having a home and a job, the contrast between use and non-use grows further apart. Get up and go to work or use and lose the job(s).
Overall, this can be seen as progress for your daughter. Moderating is hard, maybe impossible. She is trying and therefore she is hopefully aware of the pull addiction has on her, which may make it difficult to succeed. Hopefully she is able to see what works for her and what doesn't. This can lead to her becoming more and more willing to put down what doesn't work as she sees it threatening the good stuff going on in her life.
It's great to hear of her progress and her positive efforts. Working out this plan with the roommate is a good way to approach this as a time of transition that encourages her to keep up the good work. You are doing a great job navigating territory as well. We know it isn't easy. Let us know how this goes.