Should He Move In With Me?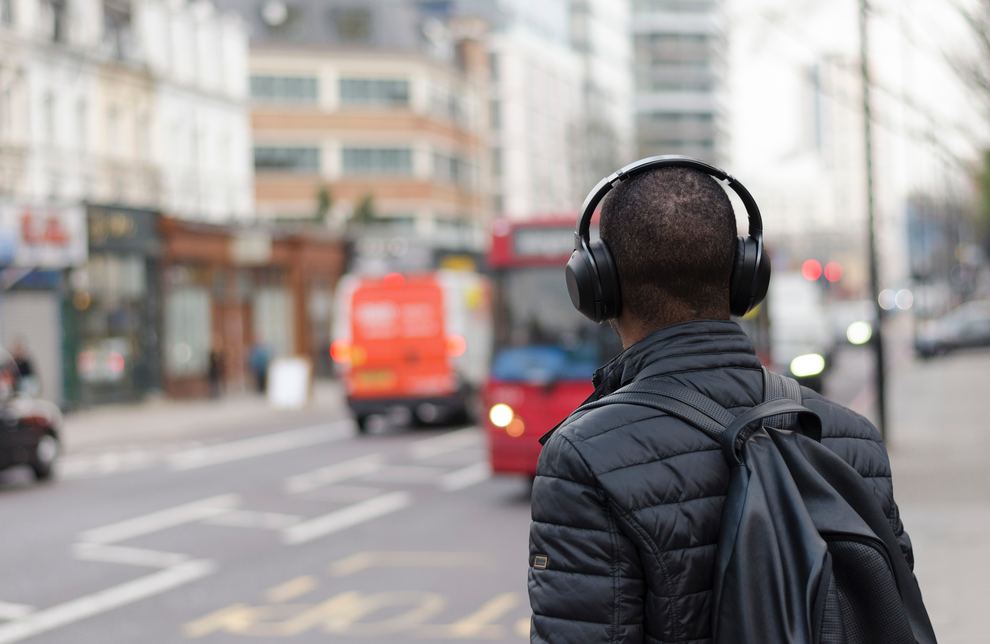 flamingarcher is wary to follow through on plans to move in with her Loved One. She expresses fears about the future, missing red flags, and boundaries violated. On the other hand, she knows that her support could be vital as her partner as he navigates early sobriety.
My loved one has stopped using drugs and alcohol as he realized abuse was draining our relationship and bringing it close to breaking points. Saving the relationship has become the priority for him and he decided to cut alcohol completely very recently. We had been planning for months to move in together in a few weeks time yet after many promises being broken and after the break of trust that happens when addiction is still active, I find myself resisting this move. I fear being blind to other red flags, I fear more promises being broken, I fear turning into the fool of the situation. While he has given me reason to believe he wants to stay sober and respect my boundaries, I feel the love for him has been clouded because of the continuous break of trust and the fights that addiction causes. Moving in with me would provide that sober environment that could support his transformation yet it means him moving to another country where I would be his main contact and support – potentially financially too. I don't know if I should wait for more signs of his recovery or make him feel my full support and trust in his recovery by welcoming him to the life I have built abroad. I want him to feel fully supported in his commitments and I know how important the relationship is in this yet I feel drained and fearful of being hurt and disrespected again.
You are in a relationship with someone with addiction issues. It has caused your relationship to fray, though he is making an effort now. The question is whether to go through with having him move in with you, which involves his moving to a new country.
I feel your tenderness towards your partner and the desire you both have to make the relationship work. It is great news that he is making efforts to clean things up. This is encouraging. Yet you don't trust him completely… He is early in sobriety. This is a tenuous time during which the Loved One requires a strong system of support.
Could your home and support be the deciding factor in keeping him sober? It could help, but at what cost to you? The feelings of mistrust; any lapses in his progress with the drinking – these two things alone might eat away at you. You could feel instantly trapped, and suffer the loss of privacy and safety in the space of your home.
Your partner would be starting from scratch in a country where he has no other ties than with you. You would have to help him financially to get on his feet.
Will he stay sober if he moves in with you? This is hard to predict.
If I knew everything about the both of you: your histories, his past efforts at getting and staying alcohol- and drug-free, etc. I might be able to make an educated guess.
But it would still only be a guess.
If it were me in this situation, I would want to see a good long stretch of my Loved One being drug and alcohol free, if abstinence is his goal. I would want to see him participating in solid recovery activities. I'd be aiming for 9 months minimum, a community of concern, and professional help as needed if there are lingering mental health or other such issues. I would also want to have a couples counselor in the mix early on, to help overcome the bumps that come with being in relationship with someone relatively new to recovery. In summary, he would need to get his own footing in your country and show stability and showing-up skills for recovery before I would have him move in.
I'm sure the logistics make this difficult, but this is your life too. You need action and evidence that he is doing the work of staying off drugs. From this perspective, what is 9 months when this person could potentially be your life-mate? It is crippling to be in love with someone who is not sober. You would also need to learn to set strong boundaries, and ways to protect your day to day life. You've had some experience in this already; this will take even more vigilance, compassion (for yourself as well as for your partner) … and plenty of patience to succeed in the long run. Even if he lives elsewhere, you are going to need these skills to preserve your well-being in the relationship.
The concerns you state are 100% legitimate. It is vital to pay attention to these thoughts that come up. And it's equally vital to stay grounded in the present. This is part of self-care. It can be easy to slip into a pattern of putting a Loved One's needs before your own when you're caught up in the whirlwind of their use. But putting aside our needs leads to us feeling more resentful, frustrated, and worn-out than ever.
You've already been worn thin by the chaos of his use, broken promises, and trying to hold things together for both of you. This does not repair itself overnight. Annie Highwater's beautiful post on boundaries contains both sage and practical advice for working through the pain of broken trust.
Holding onto what has happened in the past can certainly cloud your vision, as you said. Fears about the future can do the same. It sounds like now is a good time to take stock of all of your feelings, and fully digest them. Let yourself be truly present with those feelings and accept them. The feelings themselves are neither good nor bad. They simply are. As you process them, take what is useful, and let the rest go.
Once you have given yourself this space, find your way to a centered, peaceful place from which you feel strong and resilient. Making decisions out of worry and fear is not helpful in the long run. You are striving towards new goals as a couple. Try to see with new eyes how you can be open, compassionate and clear about your needs, and your vision for your life together as a couple. Try to come to each new interaction fresh, from this place of centeredness and inner strength. With practice, those sensitive topics that once caused arguments may become the seeds for new growth, for both of you. Each interaction is a new opportunity to build and strengthen your connections.
You've expressed that you want to be supportive in what could be a powerful transformation for your partner. Yet you also don't want to be duped into repeating the same old patterns and missing warning signs in the future. What if you reframe what it means to be supportive so that it accommodates both of you. This can help you have the frank conversations you need to have while remaining realistic and clear about the options. Framing it in this way, you'll be able to protect yourself – and even him – more proactively as he gains a more solid foothold in his sobriety.
CRAFT guides us to be empathetic, to build bridges with our Loved Ones so that they can trust us and open up about needing help. And it teaches us to take care of ourselves, our thoughts and emotions as well. When we practice with this kind of awareness, we in turn become better listeners, better communicators. We can learn to avoid the common pitfalls that find us rehashing the same old arguments, opening up the same old wounds. Our goal is to be there for our Loved Ones. To help shine a light to a better path.
Thank you for writing in with this question. We are here to support all of our members in tending to their own needs so that they may accomplish their goals of getting their Loved Ones help. May the work that each of us does help the light shine stronger for one another.