She's Back at Home with a Daybed and Locker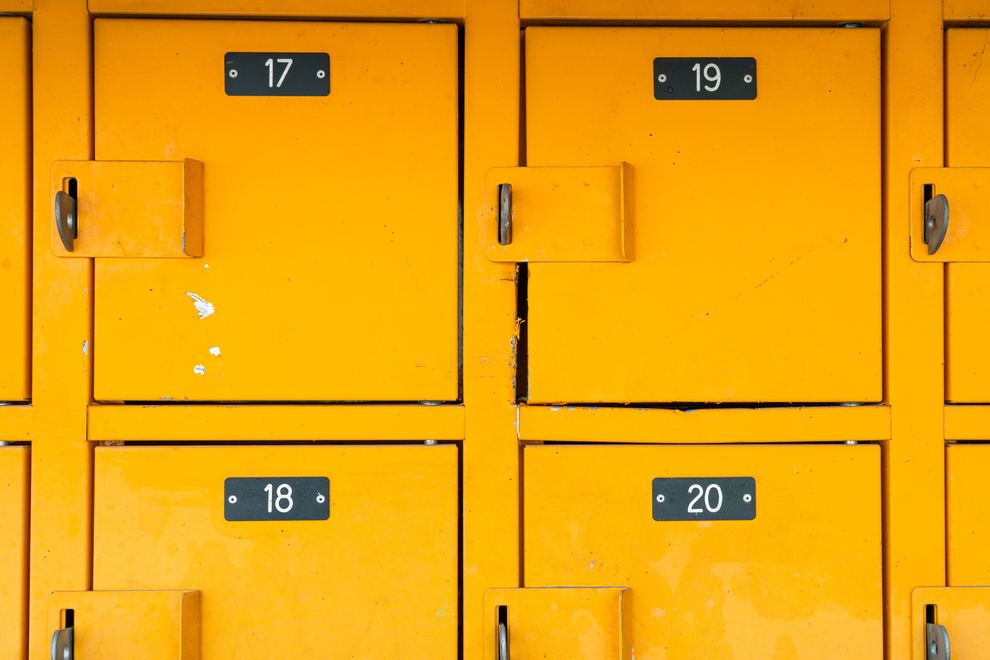 help4t helped her daughter out in court after she'd been through a very rough summer of active use. It's hard to believe that she's living back at home again in such a ragged state. Trying her best to stay grounded and follow CRAFT, she reaches out for help going forward.
Update on my daughter. About 3 months ago she met a very active H addict at the casino and spent the last 3 months hanging/living with him. She used any and all drugs (meth as well) and was picked up on a warrant for violation of probation. Thank God. He had been arrested many times for shoplifting etc. so he is now held for 60 days and will surely serve time again after that. She is mourning this relationship and I am trying to have patience with it. She has no one else, she has burned out all her healthy friends.
I was at court for her last week as she had no phone, or money. I was able to talk to probation and they agreed to new terms of probation. she now has to report twice monthly and is subject to testing. Thank God. She has minimal income and no longer able to stay at his apartment so she is home, via the "locker rules". She is seeing a counselor a couple times a week, but no additional help. She is hoping to work part time to get back into some sort of a schedule. I am shocked that she is here again, but trying desperately to have an open mind and follow CRAFT guidelines. I will help her find a job as I need for her to be doing more than sleeping. She is desperately trying to get another Adderall prescription, now I am thinking that is not a bad thing as it may stop the Meth and Coke addiction, but not sure. Any guidance or words of wisdom would be appreciated.
As your Loved One cycles through active addiction and efforts (incomplete as they may be) to hang on to early recovery, you have CRAFT to lean on. It provides you with lots of detail about the stance to take as a parent or partner amidst the roller coaster of your Loved One's addiction.
Finding yourself here, again, you are wise to stay open and follow CRAFT. This alone speaks volumes about how you are willing to show up for your daughter, and the understanding you are bringing to the situation. I know I speak for everyone here in saying that we applaud your continuing to find a way forward, even as you experience the disbelief that you are back in this spot again.
You poor dears. It is so tempting to want to reach for black and white answers… to want to find that "magic bullet" approach that will wipe away all of the painful uncertainty that comes with a Loved One's addiction. Even though CRAFT illuminates how to create that environment that is most conducive to her getting help, it itself is not a magic pill. It cannot make your daughter well.
The real work of CRAFT is in seeing how to apply the principles to your unique situation, to bring it to life for your family. You've had a lot of experience in working CRAFT and learned a lot along the way. This is incredibly valuable as you find yourself setting up again.
So, yes, a footlocker and day bed in a common room is a sound start. She can sleep in your house when she isn't high, or when a break is needed from the slog of life in the streets. This is a great way of letting her know her safety is important to you while also drawing a clear boundary with your space. It is especially helpful in transition times such as these.
Her violation of probation means she will be seen twice a month by probation and tested for drugs. It is up to the probation officer to decide what happens should she test positive for illicit drugs. It may involve a warning or it may get her sent right back to jail. That's up to them.
Because you spoke to probation you have a little support from outside. That is encouraging. You are doing a great job setting the stage for your daughter after this latest episode. Keeping your head on straight right now is not easy. Especially when you know that the terms of her probation, etc. are not in your hands.
Your daughter met a man who led her back into all-out use. He is safely locked away for now. It would be easy to blame him, but really, it's but a small step to saddle up next to an active user with an apartment, give up, and just use drugs with abandon. It does eventually blow up as it did for her. Another round of active addiction led to more fear and desperation… and now she is home, sleeping on the day bed, and reluctantly attending counseling, with mandatory drug testing and the danger of violating probation and going to jail.
I just want to applaud your continued efforts. You are doing what you can. Keep the section 35 option open (a civil commitment) that we've mentioned in earlier posts. Just hold onto this option in case she starts coming home actively high from drugs. It might be a better choice than her failing a drug test and going back to jail.
You want her doing something other than sleeping away her time in your house. That is understandable. I just worry that she is not in shape to work. You must be the judge of that for now. She wants a part-time job to get on her feet, but the money from it would need to be tracked. Is a job the best place for her to go next? I would prefer to see her in a partial day program if possible. She could really benefit from something that structures her day time, as a job would, but doesn't demand the stability of her being a strong worker just yet.
A 3-month run using methamphetamine and heroin has undoubtedly rattled her body and mind. Supportive care all day (not by you) for a couple months at least, could provide her some motivation and a safe place during the days. She has a lot to digest. An environment in which she can find a pause and regain some sense of balance before returning to work might be better for her in the long run.
Rather than using what energy you have helping her find a job, I suggest you help locate a more structured day treatment. At least for the next couple months.
Is there a peer recovery center near you? Can you get their schedule of activities? Here is a list of services.
You are, once again, at the bottom of the cycle. Your daughter in being forced to slow her use because of the law and your home. It's very hard. You are doing what you can, and following CRAFT, which we are confident provides the best direction and actions you can take on her behalf.
CRAFT also asks that you take care to keep yourself calm, supported, and patient (yes, ever more patience is required). You're setting up all that you can around your daughter; make sure you do the same for yourself.
We are thinking of you during this raw time. Sending you our best. Please let us know how it is going. We are here for you.