She'll Need More Help After Jail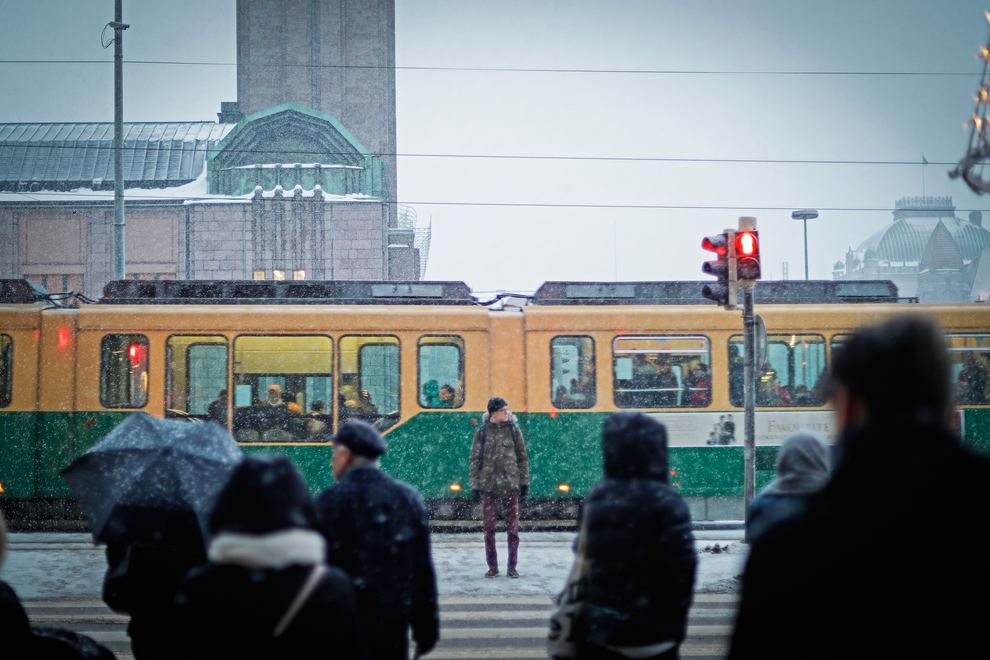 help4t reaches out with a question about addressing treatment for her Loved One. Soon to be released from jail, she will have some real decisions to face and this family member wonders how to best support her in this next phase. Right now she seems to be saying a lot of the right things, but it's hard to tell where that is coming from…
My 26 year old daughter is in the same situation, (lifestyle etc.) except that she is being held in jail, awaiting trial for a 2nd DUI (prescription drugs). She was picked up on a warrant for missing a court date. She has been there for 3.5 weeks and will be there until 3/29 when she will appear in court and is considering taking a plea. In MA the conditions will be, 2 wks inpatient drug/alcohol rehab, 6 months OP, 2 years probation with daily call in for drug screen. Perfect for abuses, and I have finally convinced her psychiatrist that he has become her new drug dealer (2 yrs now) by prescribing her adderall, Klonopin, and Gabapentin. She had been mixing these with alcohol and when she ran out, she went back to cocaine her drug of choice. She has requested an appt with dr. when she gets out (she thinks he is going to give her the scripts) and he has requested I come as well. He said the only thing he will prescribe her is possibly a mood stabilizer to help with the impulse control as he has diagnosed her with Cluster B personality disorder. DBT is the treatment I want her to receive. My question is, now that she will have over a month of abstinence and she seems to be saying all the right things for recovery going forward, (although her disorder allows her to be so convincing) how do I help her get what she needs when she is out. I am fearful that she will get out and go back to her apartment and start living same old same old. She has a job that they are holding, enrolled in College classes and living with a fairly sober roommate, although she had not been there much recently due to her non sober activities. Please advise as I am not sure the best way to encourage her when I talk to her daily or when I pick her up when she is released. One side note, she is talking about doing the jail time instead of probation 2 additional months on a work release, and then no probation etc. I am not sure what is best and how to handle. Thank you for your time.
Help4T, you are sure in the thick of it. You convinced your daughter's psychiatrist that he was, for all intents and purposes, a drug dealer. Unbelievable. This alone is a huge feat. He heard you and, when she comes out of jail, will address the multiple addictive substances he put your daughter on. Since she is in jail she has been given no choice but to stop the Adderall (stimulant ADD drug), Klonopin (benzodiazepine), and Gabapentin (nerve pain drug).
It is up to your daughter to decide on more jail time or getting out earlier with probation. If she chooses to get out earlier, she'll have to do a number of treatment-related activities to fulfill the terms of her probation. Doing more time in jail/work release would allow her to come out free and clear. Let it be her call.
Her apartment, job, and college classes are all on hold waiting for her to return. She is a motivated young woman!
Since everything is being held for her, your daughter could be absent for a while longer (?) while she attends treatment. I agree with you, Dialectical Behavior Therapy/ DBT is a good idea (see Resource Supplement for DBT description). It is the gold standard for personality disorders. McLean's in Massachusetts has a two week program that is paid for by insurance. We have seen another member's son go there (it is not enough but at least it's a good start).
McLean's has several DBT partial day programs. They are excellent but not inexpensive.
When looking for DBT, make sure it is not a "watered down version" of DBT. Full DBT includes an individual therapist session and a group session weekly, plus 24/7 phone support. See the topics sidebar on the right for other posts which discuss DBT.
Does anyone on this site have experience with other DBT programs in Massachusetts?
As for how to get your daughter to leave jail and enter treatment, the answers for this are in the Learning Modules. We suggest you review Learning Module 4 on communication and Learning Module 8 on how to intervene with treatment.
Your daughter is talking the talk while in jail. You are right to not trust this completely, but it is a hopeful sign. We suggest you do your homework on DBT programs and provide her with a planned treatment talk before she gets out of jail. Probation would make it easier for you to engage her into treatment but even if she chooses to complete the time without probation, a small loving planned talk of what you are willing to do is an important next step, something like:
You have a lot in place to return to. I am proud of all that you done. Jail is a crossroads. It's an opportunity to come out clean from all drugs and step down on a path to recovery. It's up to you. What I've done to help is research programs in the area that offer the best treatment. Here is what I've come up with. I will do everything I can to support you in getting this help (help pay, help keep her world on pause while she gets treated, etc.) So what do you say, let's get you out of here and make sure it never happens again. You are my daughter, I am here to help you, to partner with you. Your addiction is a strong foe, but together we have a chance to see you get healthy and happy. Thank you for listening. I love you dearly.
You have been through a lot with your daughter. Over the years, through the ups and downs, you've seen how things can change. Though we want so much to protect our children and make sure that they don't make bad decisions, we can't force them to behave in a certain way. But we can be there for them, be an ally in their recovery, we can communicate and listen to them in ways that invite connection.
Lean back into the Learning Modules, and remember to pull yourself in when you are becoming fearful about what the future holds for her. The more centered in the present you can be with yourself in this time, the stronger an ally you can continue to be for her when she needs you.
It is very encouraging that you have gotten through to her psychiatrist about the prescription drugs that were a part of the problem. Let her see what kind of insight and support he can offer her in this next phase. He too can be her ally in finding a positive path forward. Along with this, finding those options for DBT in your area would create an ideal place to land for her as she emerges from her time in jail.
What she's been willing to consider (or not consider) in the past may be different than what she's willing to consider now. She is older now, and she may have a different perspective – remember, things can change on a dime. You just never know. Even though it's very hard to reign yourself in when you start becoming fearful about what she may return to, it's worth reminding yourself that these patterns can change. She is lucky she has your love and support. Let us know how this goes. We are always here for you.