She finally went back to school—but she's back on heroin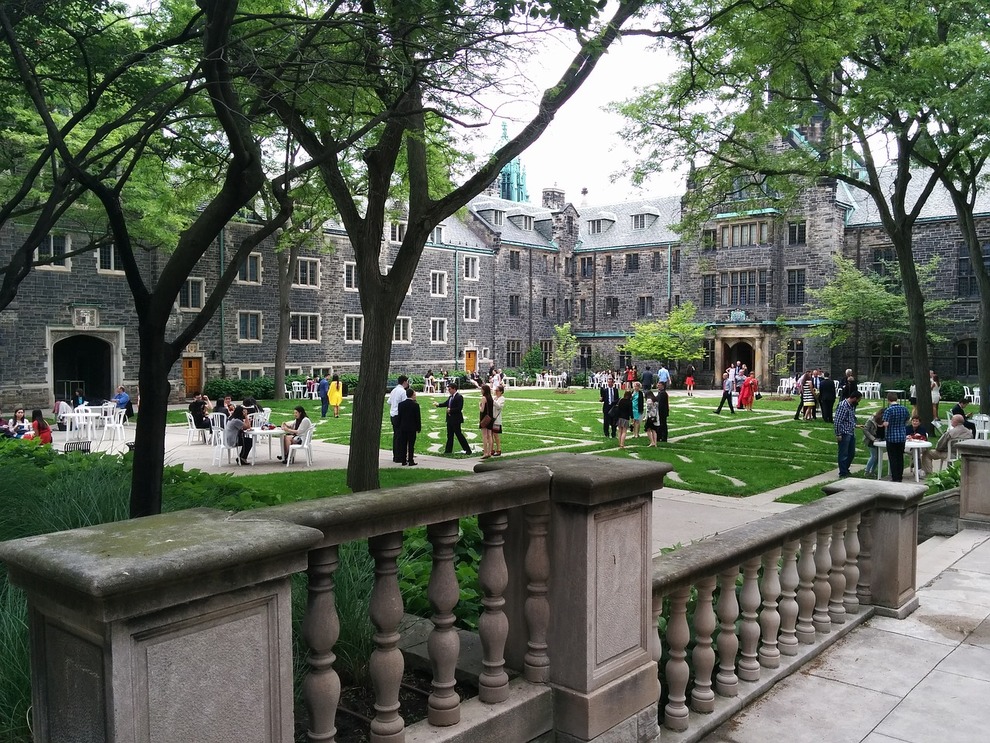 FaithInRecovery knows that relapse happens and it's part of the process. But her daughter's relapse, after she returned to college with 9 months' sobriety, has dealt a blow. Mom is feeling great sadness, as well as wondering how to pick up the pieces and help her daughter.

"My daughter has been 9 months clean from heroine use. She went back to college to the old college where use began, mainly because it seemed natural to finish up classes, and we couldn't get our money back (35k per semester, and we are broke from Silver Hill Rehab).
Well, I arrived, and she loudly said she had to change her tampon in the bathroom, and I immediately knew. My heart raced. She went to the bathroom, then came back. She then left the room again, and I found her "tampon bag" full of needles. When she came back cheerfully with her laundry in hand, we had a real talk.
What now? I've called her treatment team. She has to finish up the next 4 weeks of school, that is our desire. She has straight A's, and it will do her good to complete something. She said she had wanted to tell me, and how depressed she is, as she has been shunned by her old friends, and is never invited to a social. There is no drug recovery on campus. No support group. There was one before, but the moderator started sleeping with the newly recovered students.
So far, the plan is she is home on weekends, and I drive 2 hours on Weds to drug test her.
I have an extra Vivitrol shot. She missed her last appointment to get one. I will have to watch her do it, as she is the only one who can. It is an emergency effort now started by a psychiatrist in NYC, if kids miss their shots.
She fell deeply into loneliness and depression at college, and it was easy to turn to the usual substances. She has no friends, and the community has been so cold. I understand: it's a small college, and everyone knows her story.
What to do after this? In 4 weeks, should she live at home and be in an outpatient center?
I know the majority of people relapse. I am just so sad.
Advice? Thanks,
Faith In Recovery"
Your daughter was in rehab, a sober house in New York, and went back to finish her freshman year at a small college. She has now relapsed on heroin.
One suggestion to be considered right away is Suboxone, which will block her use of heroin and cut the cravings to use. Vivitrol, especially when self-administered, demands a lot of motivation and more treatment than your daughter is getting at college. If you are both set on her finishing out the school year, away at a college that is not providing relapse prevention treatment or social support, then more needs to be done to guard against continued opiate use and possible overdose. A Suboxone clinic will also drug test her, so you don't have to.
Once on Suboxone, you can both work to get through the next 4 weeks as she finishes up, without the constant risk of her using, and now with professionals working with her.
This seems like the critical first step.
Yes, people relapse. It is very, very upsetting. But your daughter is talking to you about it. You have that bridge between you that we talk about in the Learning Modules. You are her Ally. You are doing what you can to guide her. Hang on to yourself. It will be all right.
It's worth remembering how hard it is to make major changes in one's behavior and to keep that up, without regular—practically daily—support. Your daughter tried. She has still been able to complete her studies. You both wish for her to finish since she is getting straight A's.

So, let's set up again.
Stage one: get through the next 4 weeks: Suboxone/drug testing, AA, NA, other peer supports in the community? An emergency social worker or therapist at the college? There is a community that is supportive at her college, it can be found in the neighboring area in AA or NA. Can your daughter agree to go DAILY for the next 4 weeks along with the Suboxone? She is depressed and isolated. A peer-support community can work wonders.
There is no time to mess around here. Your daughter is scared and so are you. School is important, and treatment and peer supports are the only way I can see keeping her safe while she finishes. If transport is an issue, how about you adding financing her Uber account? You're going to have to help her with the logistics.
Stage 2: Back home with you after the semester ends. Your daughter is coming home on weekends…If the plan is to integrate her into community supports in your community, can this start on Saturdays now? What is there near you? You are going to have to figure all this out, including transferring her to another Suboxone clinic.
Suboxone right now is your insurance policy. It gives your daughter an immediate chance to stop using, stop craving, and avoid withdrawals.
Think of wrapping your daughter in treatment and supports, with Suboxone being just the start.
I think I recall where your daughter is, so here's a link to get started.
If this isn't right, google suboxone and the geographical area.
I am thinking of you.