Oh, the Grief of Witnessing a Loved One's Addiction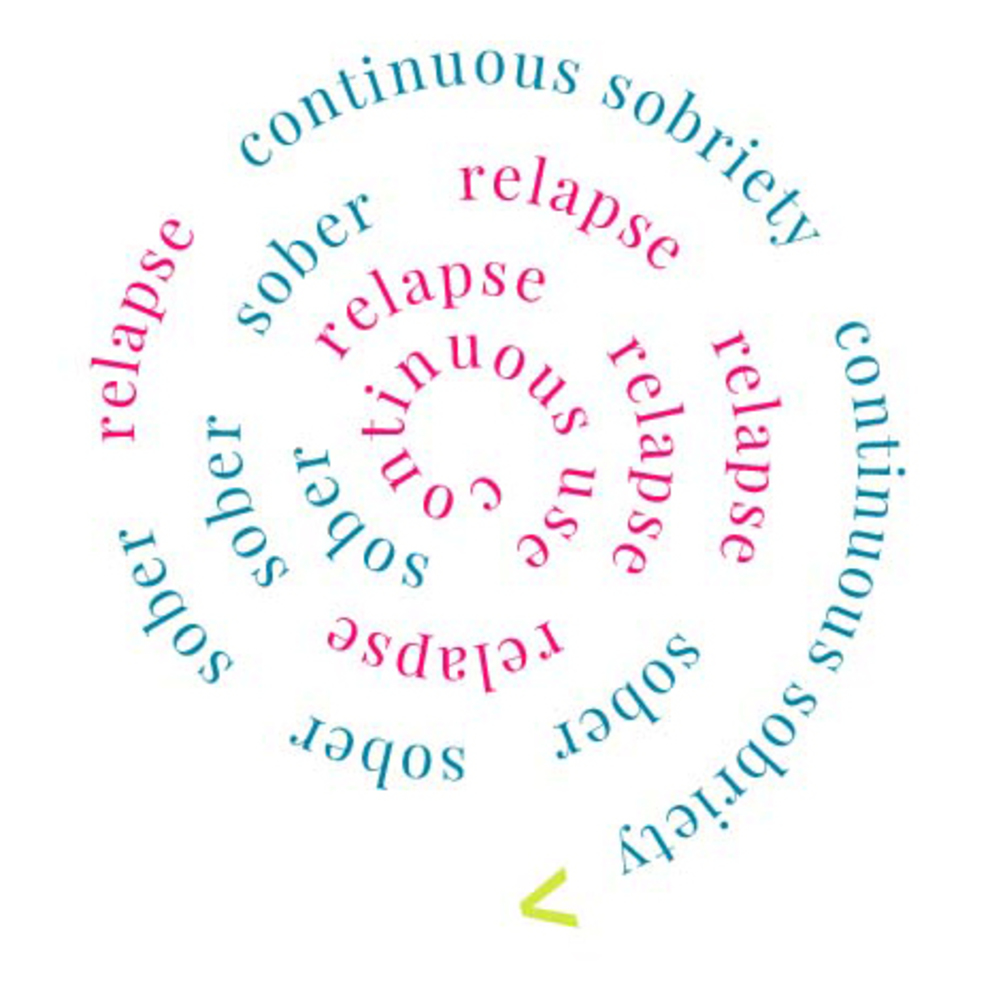 "My adult daughter is addicted to alcohol. She has a long history of mental illness including depression, anxiety, ADD, possibly bipolar. Her growing years seemed to be hard on her as she never felt good enough and compared herself to everyone else, making herself look bad. I think those were the seeds for developing the addiction. Add to that the fact that I have a lot of alcoholism in my family and even quit drinking myself 40 years ago because I saw the road ahead of me and didn't want that.
Now my daughter has lost her job as an RN, she is losing friends unless they drink too much also, she is constantly running into problems with her boyfriend of 11 years. He happens to be an enabler and not much in the way of CRAFT support. They own a home together and now she can't pay her share so the house may get sold. Forget about the fact that we planned and paid for them to join our family on a cruise 2 weeks from now (That won't happen with her in this state so tons of money wasted. We'll cruise without them.)
Common enough problems in the life of an addicted person.
My husband and I use the CRAFT approach as much as possible but then things haven't been horrible. She drinks too much but stays home so when she gets nasty, angry and abusive the world doesn't see. Last night the police called my niece to come and get her because she was drunk and disorderly out in public including while her boyfriend was trying to drive. They must have found the niece's number in her phone.
Our daughter claims she had been sober for over a week with a few other successful stretches over the past 6 weeks or so but she's has had the worst time getting into treatment. Her recovery coach never calls. They have met once in 2 weeks. There is no program in place, just promises the coach will look into an intensive outpatient program and some counseling. In the meantime my daughter is struggling. She could do more on her own but the depression locks her in her house all day, despite my encouragement through texts and emails.
I don't think we can even call this a relapse if she has never been through a program.
I know our problems can seem small in the larger scheme of things in the world of addiction but it is ours and we are struggling to keep ourselves together.
Thank you for sharing this. It was an important read for me today. I also feel afraid that I am misreading things but then my daughter is still using alcohol. I am fortunate that it doesn't take much to bump up my spirits but time and again the hopes are dashed. My daughter says she is starting a program and it's one that I recommended. Being in the position of support person as well as provider of simple rewards works for me but I don't want to be taken for a fool so I constantly ask myself if she's lying."

Dear gptraveler, your daughter suffers from depression as well as alcohol addiction. The depression "locks her away in the house," where she drinks. This makes reaching her difficult. The problems are escalating, in the sense that she recently had a run-in with the police, and her partner of 11 years, with whom she shares a home, may be getting fed up. He has been of little help in terms of CRAFT. Your daughter has a recovery coach who hasn't been much help with the additional treatment your daughter needs, and that she actually perhaps wants at times.
First off, your daughter's problems are real and serious, whether it is opiates, pot, or alcohol. Addiction is addiction. The drug of choice to some degree dictates the danger and consequences, but the cycle of addiction is the same. Remember in Learning Module 1, where we provide the graph of the non-linear advance towards sobriety over time?
Your daughter may well have put one week of non-drinking together, maybe a little more, over the last 6 weeks. She is trying, and failing, to hang on to sobriety. She is hopefully learning from every failure. She is gaining a little more insight each time she feels defeated and drinks again. It is not a waste of time. It is part of a difficult process. It is also a very difficult part of the process for the family to stand by and watch.
You talk about your hopes rising and falling alongside your daughter's drinking.
A couple things. The first is to find a way to get off your daughter's coattails, emotionally speaking. Riding so close behind her as she goes up and down is exhausting. Know that she is in a process, that the movement is towards recovery (Learning Module 1), and that your worry and thoughts can be modulated (Learning Module 7). The effects on you are so damaging. Redouble your efforts to get a handle on your feelings. The situation with your daughter may take time before it is completely resolved. You have no choice but to find ways to live with it.
Your analogy comparing the cycle of grief around a Loved One's relapse to the grief when somebody dies is a good one. Relapse for the family has its stages. Having the insight to (even sometimes, even imperfectly …) expect the shock, pain, anger, depression, and then hope, might help you step back from these very strong feelings. Maybe they still come on like a bomb, but you are more quickly able to realize the emotion that just exploded in front of you, and can talk yourself away from the blistering heat more quickly. Perhaps it looks like this:
She just relapsed. My chest is going to break open I am so infuriated. Fury, aha, okay, why? Yes, she relapsed. It makes sense to be angry. She told me she was going to a program. Instead she relapsed. She lied, she is always lying. She takes me for a fool. But this is part of the process: relapse, brief stop, relapse, slightly longer stop, brief relapse, etc. Deep breath. I have to get to that yoga class. I better call my therapist. Deep breath. I've learned relapse is part of the process. How do I know that she takes me for a fool. That is me projecting. She is never going to get sober. Me again, the ever and never's, the all-negative thinking. She probably never even thought about me. Time to depersonalize. Okay, I feel a little better. She is bound to relapse, maybe again before it really stops.
I am sending this paragraph to Laurie and Annie…it is a good topic for a podcast.
Next, let's not wait for the recovery coach to come through. Your daughter needs a detailed list of detoxes in the area, inpatient residential, intensive outpatient programs, a psychiatrist, a therapist, and some solid, close-by, self-help meetings. You are going to have to do this. Give the list to your daughter and tell her you'll help her with anything she wants to try.
The question of when to reward and when to step away and allow natural consequences is never easy to answer. Your daughter says she is starting a program. Maybe. I'd like to see the boyfriend watch the modules. I'd like to see the circle around her more unified, talking and sharing information. In this way, you can gauge what she does (vs. what she says) and thus become better informed of her patterns. Knowing the patterns can make you a little clearer when to reward and when to step away. Remember, it will always be a bit grey. You will make mistakes.
It's so easy to write this, yet it can be so hard to do. Your willingness to be on this site and to look for help motivates all of us to keep trying. Thank you.