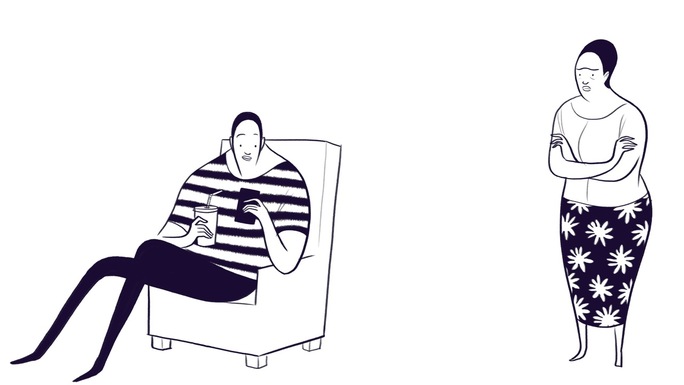 AiR member mlb2t posted this comment:
"I am at such a loss right now. As much as I don't want my son out of the house and out on the street I feel I have no choice. I have been trying with him for at least 11 years now. I have had him sectioned, in treatment centers and in counseling. I have also been in counseling, gone to group meetings and did the AIR Program a few years ago. I do think AIR did help with my older son but the younger one is so headstrong. I'm constantly told by family members that I have to do something about him but no one ever can give me any suggestions. I've been accused by some family members of never trying to help my son. They haven't got a clue, so I try just to ignore them. I just see this son going nowhere. He won't try to get a job, sits and watches TV all day or goes out to try and sell his suboxone. He is in the suboxone program but does not work it right. I am totally worn out. I just don't feel allowing him to continue this way is helping him. I would appreciate any suggestions anyone might have. Thank you."
My goodness, you poor thing. I worked with a mom years ago who had two sons with drug problems, one of whom also had severe learning problems. She was also married to a man with severe alcoholism. It's hard enough to imagine life with one addicted Loved One, let alone two or three.
Your note raises several points. AiR is an ideal framework. You're going to need support to get it and maintain it. Treatment is still our best answer to addiction. Suboxone isn't the end game for everyone.
1) AiR is an ideal framework
The first step is recognizing the limits of your influence.
The AiR program sets out a framework for how to act and respond to a Loved One's substance problems. We explain THE STANCE a family member can take, based on careful study, strong outcomes, and sound psychological theory.
Our work is to help guide and support you into this posture: how to communicate effectively … how to react when you see use and when you don't … the importance of taking care of yourself … and how to engage a Loved One into treatment. We're here to help you adopt this stance and keep it. It's crucial that you trust this new stance, and have patience through the inevitable up's and down's.
The theory of behaviorism guides the actions you'll take in response to your Loved One: disable the enabling and reward the moments of non-use. This theory is applied to small things, like not sitting on the couch watching TV together when she's high, and to large things, like asking her to live elsewhere while she continues to use.
All you can do is acquire this stance and be consistent with it. It "cleans up" your part and provides the best immediate environment for your Loved One. You'll be fostering an environment that encourages your Loved One to be and feel responsible for their drug and alcohol use and shepherds them into treatment.
Your part is your part. We know from the study of CRAFT that this stance makes a huge difference, but your Loved One still needs to do the heavy lifting. Your Loved One still needs to decide he or she wants to try and stop or reduce and therefore take some active step towards recovery. Here's where patience comes in. You need to trust this approach and hang on.
2) Treatment is the best answer we have
It takes, on average, 7 tries to quit smoking. The majority of people who quit using alcohol and drugs go through multiple treatment episodes, too. Your son has been through several treatment episodes already and is still using. He needs more treatment. Take a deep breath or two. It's time to set up treatment again (see our post: He Has Relapsed and He's Sleeping on My Couch).
3) Medication-Assisted Treatment (MAT): Suboxone
Suboxone was originally designed for people with smaller "habits," who are motivated towards recovery. This has been lost over time. Individuals are now put on suboxone regardless of their level of addiction or motivation to quit. It's as though as a society we have become frozen in place by how deadly opiates are; we think our only solution is MAT. There is very limited effort to expand other, more intensive, treatment options for those struggling with opiates.
For some, suboxone works. It reduces the urge to take opiates and this combines with quality psychological and social support to help them stay free of opiates.
For others like your son, the reality is that suboxone becomes a way to manage one's addiction. At best, suboxone is harm reduction. At worst, it is extending addiction by raising the bottom. No more agonizing withdrawals when you run out of the drug – you simply go to the corner and pay $5 for a strip of suboxone to get you through.
The streets are flooded with prescribed suboxone that has been diverted and is being sold for money to buy illicit drugs. This is especially true for young people. This is my opinion based on our work at AiR, my work evaluating opiate programs across the state, and the opinion of clinicians I speak to.
So, gather your strength, hold your AiR stance, find additional treatment for your son, and ask him to join with you and get help. If you're not still in therapy, consider going back and/or finding additional ways of keeping mind and body together. Our thoughts are with you.
→ We'd like to hear from our members who have experience with suboxone or methadone.