My Son Is All Over the Place & Got Violent with Me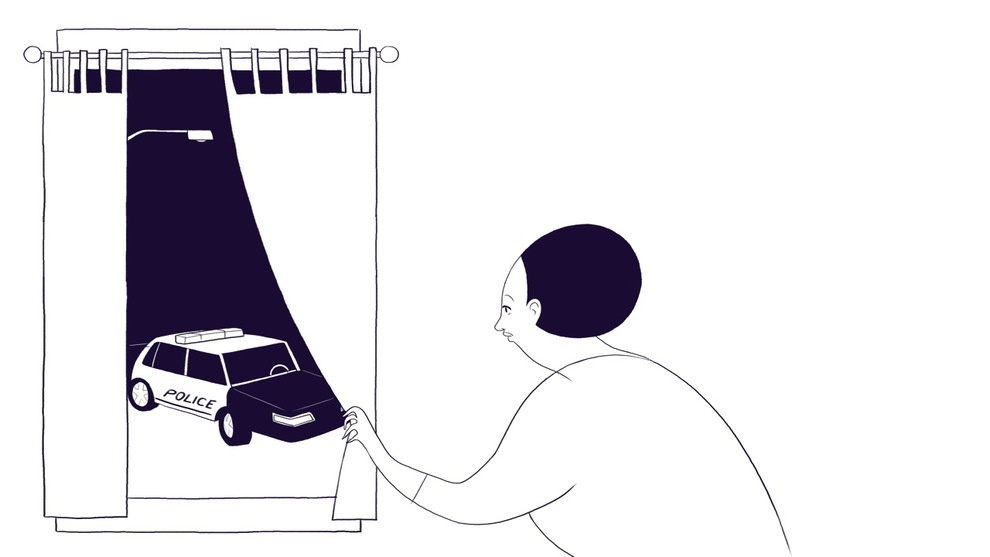 Allies member jezabelle has written in twice in the last few days with news of her son.
"Well last night my son Michael used and he was so bad… He was disoriented that I had a stranger call me on my cell when I was out to say they dropped him off at my house and wanted to make sure he was ok. The minute I got home I knew he was high He was outside covered in dirt came in the house and tried to pick up my 87 pound dog , knocked the tile off my counter and it BROKE He was talking and didn't make sense. All night he was on a tear. The dog actually slept upstairs with me and my boyfriend cause he was so scared of Mike. The next day he told me he lost his cell phone and fifty dollars playing soccer I asked him where and he doesn't know. I told him rehab or section to pick one. He swears up and down he wasn't high Are you kidding me.. We got into it physically he punched me in kidney and arm . He said he would go to his friend in East Boston. I told him not to come home He made holes in my walls and he also stole 100 dollars from me last week. I told him u til he realizes he is a drug addict and needs help not to co e home I dropped him off at station and he said he was coming back tomorrow. I told him I would have him arrested. It breaks my heart that my son isn't mine anymore but I've done all I can I love him so much but have nowhere else to turn it has to be on him now. I took all his clothes out of draws u hooked his Xbox I'm done . He has no key and I have to lock all Windows so he doesn't get I He said horrible things to me and so did I. I hit him also cause I can't help the things he says about my brother who has MS and my dead mother. Why doesn't he see he needs help and why does he think I don't know when he's high? Y CANT HE admit it?"
and then the next day … "My son came back home and for the 100th time says he wants to make a PLAN to get better Where do I START. How to I get him help? A therapist.? A rehab? Where? Please help me I START a new job next week and I need help fast"

Your son came home high and acting strangely. He scared you. The next day you told him he had been high and gave him the choice of being civilly committed or going to rehab. You ended up in a physical fight in which both of you hit each other.
As family members we can become immune to the odd, desperate, and even dangerous, things our Loved Ones do while under the influence of drugs or alcohol. The safety module (#2) talks about this and lays out a safety plan every family should have in place, whether or not you've seen signs of danger before. The module also discusses the idea of calling the police.
Your son's behavior while high scared you. The next day your son was withdrawing and became physically dangerous. What if you had called the police? Or an ambulance, the night before?
You have been through so much with your son. You have had him sectioned. There is a system in place to handle the situation you found yourself in. Please consider using it. You need to be protected. Your son needs to know his behavior is unacceptable. The police or emergency management workers could bring him to the emergency room. If he is physically violent, the police could put him in a holding cell. Either way, you have professional help to address what is going on. Both of these outcomes are consequences that align with his actions. They signal to your son that the situation is serious and you are not going to accept it. By calling in the professionals you run a much better chance of getting help moving him to a detox and to the start of another treatment episode.
You wrote in soon after this initial comment to ask about treatment. Your son is now willing to get help. I suggest you start with the treatment programs your son has used before. He has been to detox and to Clinical Stabilization. Where does he stand with medication-assisted treatment (MAT)? Use our Resource Supplement for phone numbers. Call the Massachusetts Help Line for help finding openings in the system.
You are exhausted. You love your son. Figuring out the treatment is the best thing you can do for your son and for yourself.