Must I Accept this Backslide?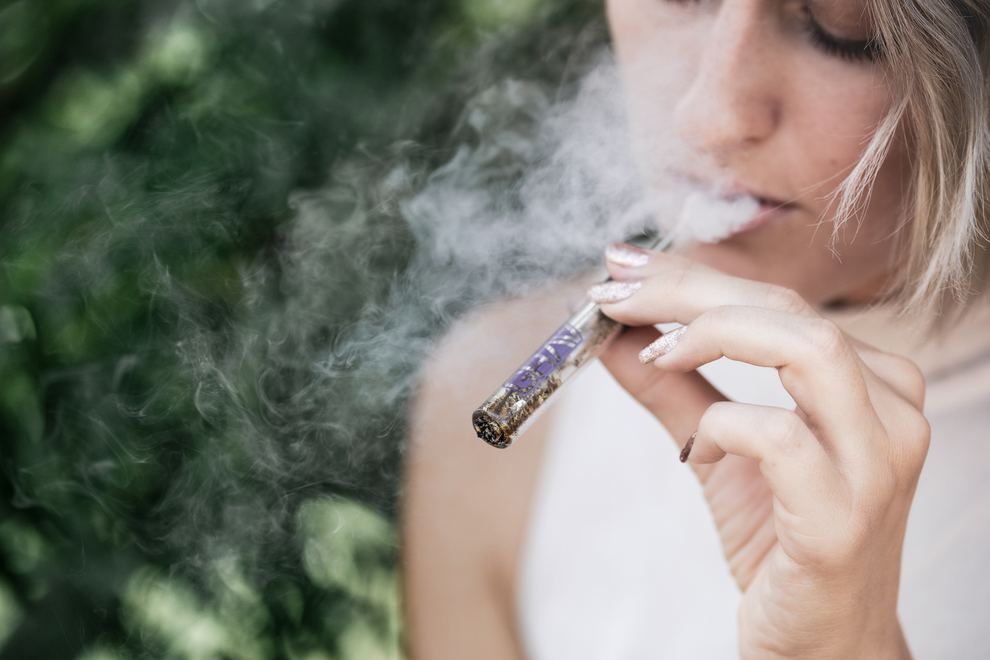 Fireweed3 is "getting into the weeds" … her daughter isn't taking recovery work seriously and between the constant pot use, and spending time with a boyfriend who is using again, Mom fears things may quickly spiral out of control. She isn't ready to accept this backslide.
I am getting "into the weeds" as Dominique says. I need help getting back on the path.
My 19 yo daughter completed residential treatment in March. Promptly relapsed. She reached out to the center to get help again and was readmitted. After a couple weeks, she and a male client (25) were discharged due to violating the fraternization policy. They have been dating since. Needless to say, the relationship is complicating her recovery, especially now that he has relapsed (late June).
My daughter was strong in recovery when he relapsed. Her plan was to "let him relapse, go to treatment, and then be here for him when he gets back." She viewed sobriety as a way to maintain power in the relationship. It was her narrative — a way to stay on track. But he didn't go back to treatment. He is trying to function while using, still attending summer school classes at the university.
To manage the stress, she's smoking weed now. Daily. Large quantities at times. On that slippery slope again.
Marijuana was the drug that primed her brain for addiction to meth/heroin. Historically, she uses it like oxygen. She often smokes throughout the day. She never just takes a "couple of hits." I'm seeing old behaviors return — things that trigger my fear, almost like PTSD.
I observe a lack of engagement with recovery activities. Read Fireweed3's full comment here.
Your daughter was homeless, living on the streets with a man who was all around bad news. You were able to get her into treatment. She went, relapsed, called the treatment center and was readmitted. She then got kicked out for fraternizing with another client, a young man she is still seeing, who has since relapsed.
Her room, a converted garage on your property, is where she stays. She is smoking a lot of pot, and showing little effort with her recovery work (both treatment and self-help), as well as classes and a job she quit after one month.
She is hanging on by her fingernails. Poor thing. She must be very uncomfortable. She knows what she needs to do, and rather than push herself out the door to do them, she smokes pot at it, which is surely not helping the anxiety very much. She probably finds some comfort in the relationship with the young man. He, too, is hanging on by his fingernails.
What if we flip your solution on its head for now: what if we see the boyfriend as the reward?
What if she can stay in the garage and see her boyfriend when she wants, if she picks up the loose threads of her recovery work.
He would be welcome on those days she manages to get out of the house and attends some recovery activity. The boyfriend cannot bring drugs to the house. AND—this is a big AND—
She needs to get on Suboxone to protect herself from an opioid relapse.
I worry that if you make the boyfriend's visit what you focus on, it will have the opposite effect and will distract you and her from what is more important. Guys come and go at that age, especially ones found through a rehab romance.
This is just an idea. What do you think of it? Can you see her picking up her energy for recovery if the boyfriend is welcomed? Will she consider Suboxone?
BTW, people who smoke pot all day long are chasing a high that doesn't materialize. A lay explanation is that the cannabis receptors are full, and you simply don't feel the high when adding on and on to it. It's frustrating, unfulfilling, and can lead to seeking out a different drug for a surefire high. She hasn't done that and may not. She definitely got a sense of recovery, from what you write. She can get there again.