Must I Accept That She's Killing Herself?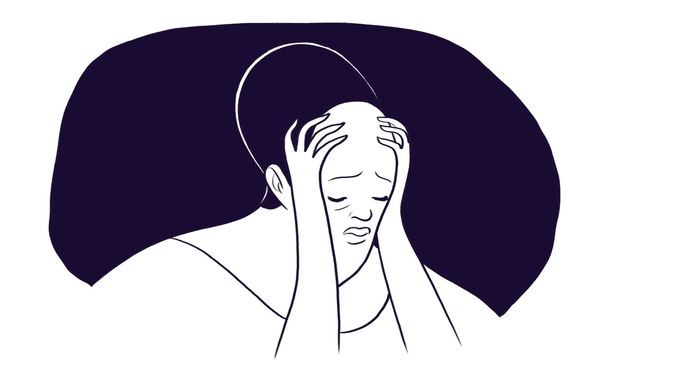 Allies member gptraveler feels that her daughter is drowning and unable to help herself, yet she refuses help from her parents. Mom feels completely wrapped up in obsessive thoughts and feelings of powerlessness.
"I am in despair. Our 39 year old daughter is an alcoholic. She lives in her own home with her boyfriend but has no job (fired again for calling in too much) and deep in debt. Credit card unpaid, checking overdrawn, cashed in 401k and selling things. She lives with her boyfriend of 11 years who has given up on her. He wants to sell the house but she will let it go into foreclosure instead. She will not see us or answer her phone. She doesn't want to change and has no interest in seeking treatment. We have only limited texting and email where she says she is sorry for the stress this is causing us and that she loves us. Yes she is depressed and was diagnosed in elementary school but she stopped taking her Wellbutrin. She also stopped Naltrexone that she was on for less than a month before stopping.
So that is her story. I come here today because I know I am in trouble. I obsess about this, thinking all day that she is killing herself. I have no power and she clearly states it's all up to her but she doesn't want to do anything.
So many people understand what I am saying. How can a mother give up? How do we put this out of our minds? She is going to die by her own choice and I can't live with that. I feel broken and though I try to do other things, I have little focus on them and keep going back to bad thoughts. What if in the end I didn't do or say something that could make a difference. I feel like I have to accept she is dying and that is too heartbreaking."

Your daughter struggles with alcoholism. I say "struggles" because the addiction is a moving target. She agreed to having a problem only recently and went into an outpatient program. She agreed to taking naltrexone. She just lost her job, her boyfriend is ready to leave, and this will also cost her her housing. The alcoholism is about to get much more consequential.
I would change the sentence "accept she is dying" to accept "that things are shifting and your role is limited." I'm sorry, but you just don't have the power to say or do anything that in itself will shift the whole balance. The steps laid out in the Learning Modules are incremental steps; they are a way to define the line between what you can and cannot do.
Learning Module 7 is about managing your head when obsession takes over. Annie and I just did a podcast on this topic: "Attaching & Detaching—What Does That Even Mean?". Perhaps you can listen to it. Without changing the circumstances at all, you can work on changing your thoughts. It is clearly not easy, but it is where you are.
The reality is your daughter is about to get a gift. Having lost her job, she is now free to go into more intensive treatment. Please call the helpline Substance Use Information and HELPLINE: 800.327.5050 (M – F 8 AM – 10 PM; SAT/SUN 9 AM – 5 PM) or https://helplinema.org and ask about a detoxification unit stepping down to clinical stabilization (CSS) in your area.
Your daughter is 39. She must be very tired. Outpatient was not able to hold her. Have this information about more treatment ready. She will reach out to you and when she does, this is what you can offer. Annie is going to respond to you as well. Hang on to yourself.