Loved One Sticking With Old Habits, Pushing Boundaries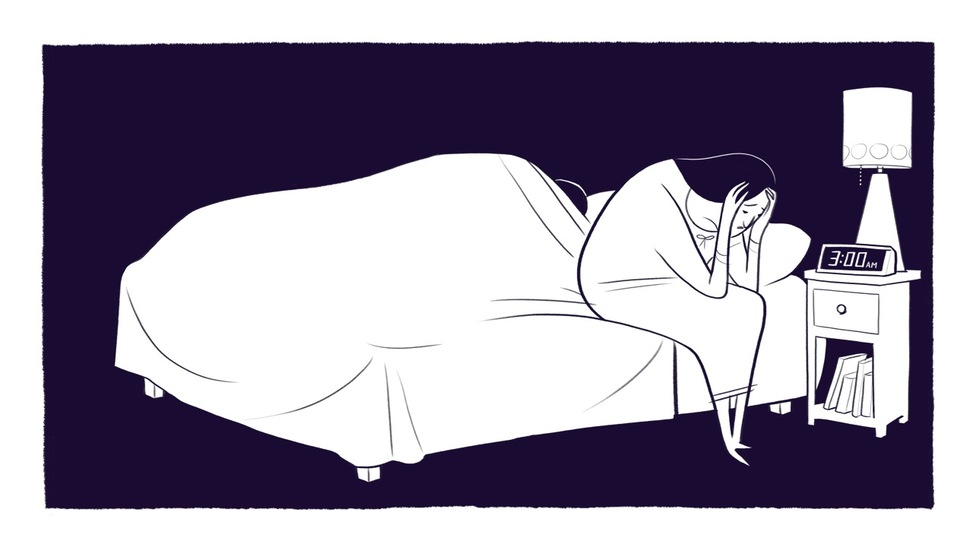 Hopefulin2018 seeks clarification on boundaries. She has drawn some clear lines and this does feel helpful. With CRAFT, communications are less antagonistic and this too feels like a step in the right direction… But as her Loved One continues to use and push boundaries established for the household, the issue of what the family will and will not support becomes more pressing.
This is such an important post [How I Learned to Set Boundaries that Bring Me Peace and Well-Being] and I find myself reading and rereading it. Thank you for sharing your insight and experience. I relate to every one of the challenges of boundary setting, and as I'm learning more about CRAFT, I'm starting to understand boundaries much better.
However, I feel like I've been at a standstill for a couple of weeks – just coasting and keeping the chaos at bay (for the most part), while my son continues to use and not experience any natural consequences. I'm trying to define what my boundaries are, but I'm struggling. Read this member's full comment here.
You've started reacting differently to your son when he uses… "we won't support him in getting his license, we don't do his laundry, won't give him rides to friend's houses who he uses with, don't wake him up to go to school, and we step away when he uses."
The CRAFT approach was designed for what to do in the moment. When he looks high, pull away, remove rewards, allow natural consequences. If he looks straight, step in, and reward.
Over the years we've learned to apply CRAFT to the larger issues that surround the individual: college, cars, housing (go to the topics list on the right for these and other topics).
The family has influence and can create the immediate environment most conducive to lowering use and asking for help with addiction. It doesn't, however, MAKE them stop or MAKE them see the light. As you say, this is up to them. By following CRAFT principals, you are applying your influence in the best way possible. We hope that by knowing this you can relax just a little more with the knowledge that you are doing what is most likely to work. Remember: 70% of Loved Ones get into treatment with CRAFT.
None of this is easy. You've made changes, but your son is still using. You've set the scene around him, you're keeping it up, and now you wait for your son to get sick enough of his habits or want more for himself that he comes to you for help.
So knowing this, the key is patience, patience… and more patience!
Your son is searching for things that interest him: the sports, and now drumming in a band. These activities feel good on their own and can be seen as competing with the use. This makes me hopeful that he wants something more in his life than sleeping until noon and using until 2 in the morning. And he sees your willingness to support these types of activities. This type of positive attention is a nice shift from the focus on negative patterns and the things you don't want him to do.
What more can you do? You've mentioned some of the possibilities. You can say don't come home drunk or stoned. You can lock him out if he's not home by curfew…
Here's a possible way to frame that conversation:
"I felt so proud seeing you play with that band. You looked in your element. The band is a good example of you grabbing hold of things that excite you. It makes me happy to see you searching for a direction.
Coming home high at 2 in the morning, though, felt crushing to me. From now on, when you get high, please just call and tell me you will not be home. I don't want to see you back here until you are not high anymore. So, from now on, stay away when you are high. I get very worried about you, so please call me and let me know if you won't be home. Hopefully if you do this I will at least be able to sleep. If you are not home by (curfew time), from now on, we will assume you are high and will see you when you come down."
Your son is ignoring the curfew anyway so perhaps we switch it from COME HOME, to DON'T COME HOME.
This is the first small step to transitioning him out of the house. I heard you: you are not ready to "kick him out." In the meantime, let's help him to feel his agency, though – what it's like to be out in the world on his own.
Could you try something along these lines? You are clearly working hard to make changes. It continues to be very impressive. I know I am not in your daily life. I appreciate that it is very difficult to keep all this up, and not see much change. CRAFT is all about these small changes that collectively help light the path towards treatment and recovery. Keep shining this light. You've been so open to change. Thank you for this openness and dedication.