Loved One Sneaking Beer Round the Clock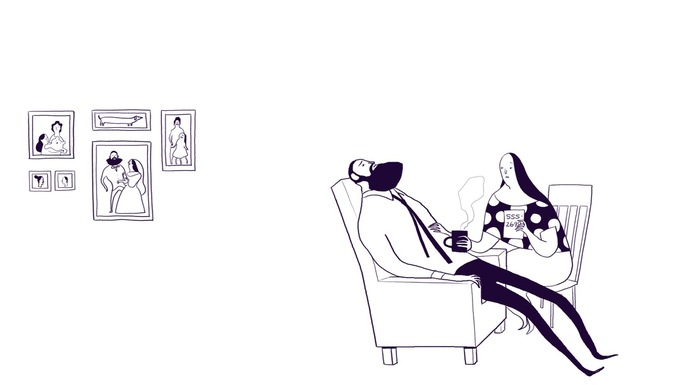 Allies Member AnneRussell writes in for guidance with her Loved One's drinking. She has begun to implement CRAFT but so far he seems to drink even more when she removes herself from the room on seeing use. When he's not at work, he's drinking almost round the clock.. He lies and sneaks beer all the time. How do we handle all of this?
My husband drinks every day. He starts as soon as he leaves his job in the afternoon and drinks until I get home and then he sneaks alcohol the rest of the night (there is a wall of beer cans in his closet and empty/half full beers in every corner of the yard and crevices throughout the house.) On the weekend the drinking frequently starts in the morning when he "goes out for coffee." I have tried for the past 4-8 years to get him to not drink and drive, but he continues to sneak. I worry about this all the time. I'm trying to spend time with him/give him positive regard when he is not heavily under the influence and ignoring him/stay in my bedroom when he is under the influence, but it is not making a big impact. He drinks a lot more when I "recognize his drinking" and then remove myself. He lies all the time. I'm struggling with how to handle this all. The ideas in the website do give me hope and I have been trying them for the past three weeks. I haven't heard a lot of spouses on the website so I thought I would add my voice.
Your husband drinks when he is not working – pretty much around the clock. It starts when he gets home from work and on weekends around "coffee time." You have been trying to remove yourself from the room when he is drinking, but this urges him on and he drinks more.
I once worked with a spouse in very similar circumstances. Her first "success" with CRAFT was meeting her husband at the door as he came home from work with a small bag filled with sugary snacks and the suggestion of a brisk walk. They came home from the walk and the husband didn't drink until after dinner that night, a whole 5 hours later. This tactic gave them a whole afternoon together without alcohol and a nice time together that they sorely needed.
This doesn't sound like much but it was to them. She managed a couple more episodes like this. It softened how she thought about him, and the husband, in turn, found a small pleasure in their time together. When he drank so much on one weekend that he fell off a ladder, she didn't come to the rescue. Once it was clear he was all right, she went out for the rest of the day. He drank to the point of a terrible hangover that next morning, and she left again. She didn't make him any coffee; she didn't offer any assurances that "it will be okay."
After 8 or so weeks of her behaving this way, she orchestrated a planned conversation (as described in the segment entitled Video: The Planned Conversation, in Learning Module 8.) He said yes. Part of the conversation entailed her laying out the limits of what she was willing to endure moving forward. In her case, she had to really think about whether she wanted to continue to live with her husband.
Much of CRAFT is in the details. After three weeks, your husband hasn't shifted much. In fact, he may be drinking more now that you are leaving him alone when you see his use. This is still the right thing to do from CRAFT's perspective. Removing yourself is removing a reward: it is changing up the normal setting in the house. Maybe your husband would drink more if left to himself. Maybe he needs to experience the removal of your influence and really take that in. Keep it up. Maybe he needs to drink more to experience a more total loss of control…
I am very concerned about the drinking and driving, though, as you clearly are as well. If you see this happening, you throw CRAFT out. This is not a practical time to allow natural consequences, unless you are willing to call the police as he pulls out of the driveway.
Perhaps it's time to state these concerns in a planned conversation. Something like this:
"I married a man I love very much and still do. You are my husband, you are my world. I want us to be together and I want us to be happy. This isn't the case right now. Today I am announcing my war on beer. I see how hard it is going to be for you to stop drinking. I appreciate that you think about it (he almost surely does think about stopping).
Please stop hiding your drinking from me. I want you to drink in front of me. I want us to be more honest with each other. I am done with this dancing around the drinking. I am getting some help for myself around this. I want us both to be happy again.
Pause….let this sink in
There is one thing I need for us to change immediately and that is your driving after drinking. I am so scared for you and for others. What can we do about this? Can I drive you where you need to go (this would even include taking him to the liquor store). What else can we do so that you don't need to drink and drive?
It's a new day. I am going to fight for us, for our marriage, and our happiness. Thank you for listening to me."
We do have partners and spouses on this site and I so appreciate you writing in. By adding your voice, you are helping us find new ways to be here for each other. Please write in again and tell us what you are finding as you apply CRAFT. You're only three weeks in… Give it another 8 or so weeks. Tell us about your successes and failures – we can all learn from them. The CRAFT principles are universal but their application in any relationship or situation is very specific. I hope that through sharing these specifics, as well as finding what is universal in our situations, this blog is teaching us all how to apply CRAFT.