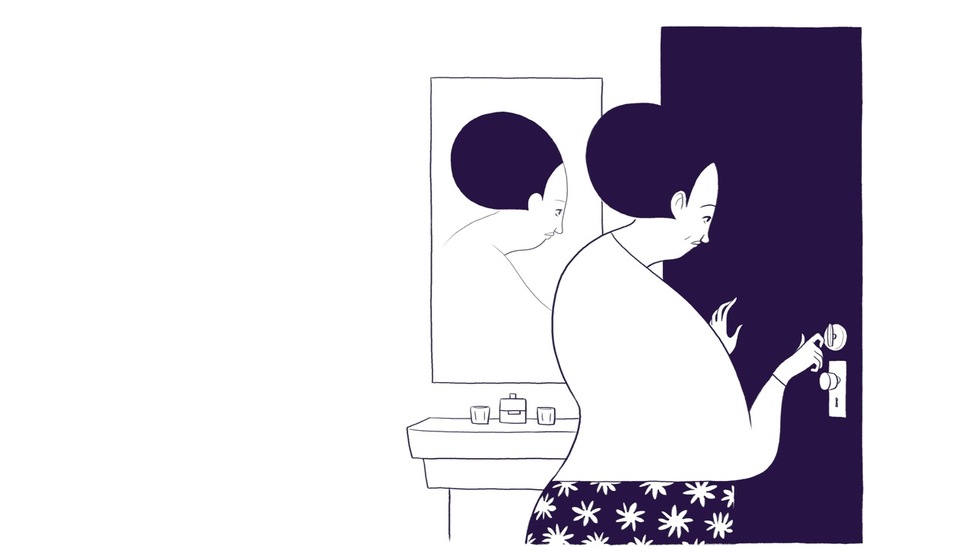 AiR member mlb2t describes the continuing crisis in her family…
"Things came to a head in my house this morning. I feared for both my life and my son's. My oldest one with paranoid schizophrenia went into such a rage that as much as I did not want to do it I had to get the police involved. He accused my middle son of stealing his suboxone and no matter what I said or did I could not get him to calm down. I honestly don't think that the suboxone were stolen. He got so violent and attacked both my son and myself. When I tied to call 911 he grabbed the phone and my pocketbook with my phone in it and would not let me call. I finally just told him to give me my pocketbook and I was going to leave. He did that and when I got in the car I called crisis and they eventually connected me with the police. I met with them and they went to the house and brought him to the ER. It was such an emotional event. It wasn't even the active drug abuser that was the problem. Going forward though there is no way that the 2 can stay in the same house as me. I really want the addict out. He does not seem to want to get clean. I don't want drugs here. I need him out. I need help in how to do this. I feel like I am so alone. I reached out to my family this morning and have not heard from them since. It is like I have the plague when it comes to them. I was given a domestic abuse support number to call and I did, had to leave a message and never got a call back. That was 2 days ago. To go to counseling myself I have a sixty dollar copay each session, that gets so expensive. I'm not sure where to turn anymore."
You're Facing a Hard Decision
Asking your Loved One to leave your home is a hard decision. Your Loved One is not making any effort to curtail or stop the drug use. Allowing them to stay in your home while they continue to use drugs, in essence, has become an inadvertent support of their use.
In your case, allowing your Loved One to continue living with you also endangers you and other family members.

If he will only leave against his will…
Here are some resources for you to consider. There are two types of restraining orders, and a No-Trespass order that could be applicable to your situation:

The Abuse Prevention Order: This is a restraining order focused on an abusive situation, which includes violence, threat of violence, and causing fear. This type of order is most often used with someone you know, including a family member. This order can include the instruction to no longer live with you. A judge might issue an order that the defendant not abuse you, not contact you, stay away from your home and work address and not possess any firearms. Read more here.

The Harassment Prevention Order: Unlike the Abuse Prevention order, this can be used against anyone, no matter your relationship with the person. A judge can order the defendant to not abuse or harass you, not contact you in any way, to stay away from your home or work and/or to pay you money. Read more here.
This following page explains the differences between the Abuse Prevention Order and the Harassment Prevention Order. Read more here.
Finally, you may consider a No-Trespass Order. In Massachusetts, if you have lawful possession of a property, you may seek to prevent someone from trespassing on that property. You may be able to file a no trespass order against the person that is trespassing on the property. Read more here. Look at/print out the form here.
Your son can leave the house voluntarily or involuntarily.
Voluntarily leaving the house is a request to your son that he leave. Two things will help this effort:

Script your request using the communication techniques outlined in Module 2 and in Key Observation Exercise #15 "Making a Request."
Help you son figure out where he can go by creating a list of shelters, detoxes, sober homes. Add to this any help you are willing to provide towards rent that would help him to get started.
Being asked to leave the home can be seen as a punishment. You want to counter this feeling with carefully chosen words that express your love for him, the effect his living with you has had on you, and how you can help.
Follow the request from Key Observation Exercise #15.
I've drafted an example below.
1– Write out what you want from your Loved One below.
He needs to move out
2– Put yourself in their shoes with an understanding statement.
I understand that this is a huge and difficult thing for you.
3– Own your part. Example: I am the one who likes the sink free of dishes.
This is about me. I am so unhappy right now, so sad, and frankly, I'm scared for you and for me. I am the one who needs for you to leave.
4– How does it make you feel? Example: I feel so overwhelmed when the sink is full of dirty dishes.
I have struggled to make this work between us and your brother. It doesn't work, and I feel sick about it.
5– Offer to help. Example: Would it help if I got a different kind of sponge or a second dish rack?
I've created this list of options for you. I've tried to think of everywhere you could go, whether you want help for the drug use or not. In addition, me and your dad are willing to put down XXXX with a landlord to help get you started.
6– Be positive, be brief, be specific. Example: Please put your dishes in the dishwasher before I come home from work.
I love you and will never stop loving you. You are my son. But it's time you look for a place and leave by (two weeks??) time. (give the date).
If your son refuses to leave voluntarily, you will need to take steps for his involuntary departure. I hear you when you say you hate calling the police, but if your son refuses to leave the house, you are going to have to consider legal action. I have written a lawyer who works with families of those struggling with substance abuse.
You are taking steps to protect yourself and your family. Your son will no longer have the protection of your home in which to use drugs. You cannot control what he does, but you can pull away from him right now for both his and your own good.
Our thoughts are with you.