It's Really Hard Not to Say Anything When He's Drunk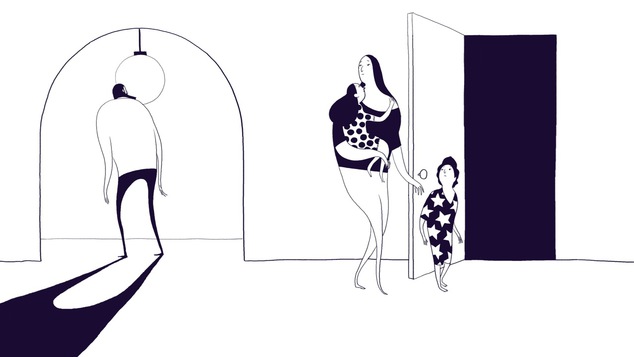 AiR member Kpeters recently responded to our Discussion Blog post on Negative Thoughts:
"I really appreciate everything you have written here. It has totally hit home and helped me with what I'm going through. Your message coincides with what my therapist is working with me on.

I feel that I am finally at a point (this week at least) that I am not so negative when he is sober. I understand the importance of bridging our relationship as much as possible while he's sober. I am relishing in those times and that is good.

But, it's soooo hard not to be angry or not talk negatively WHILE he's drunk. WHILE he's not doing the things he said he would – like dishes, feeding cats, etc., WHILE he's being inconsistent and angry, raging, irrational, and overly excitable and goofy with the kids.

I feel he won't remember my anger WHILE he is drunk so why not express my feelings? And sometimes I have to step in because he's being irrational with the kids (and sober he's a great dad). Thank you for all you do AiR!"
This is a very tough situation. I worry about your safety. How does your husband's anger and rage come out? Is he verbally abusive or is there anything physical?
First, Assess Your Risk of Harm
Before following the suggestions laid out in the video modules, you need to assess your risk of harm. If there is any chance your husband could be physically abusive to you or the children, DO NOT follow this program. You need tailored help to deal with the danger of violence in your home. We provide domestic violence resources under CRISIS NUMBERS in the Supplement.
If the anger and rage are just verbal, please make sure you've looked at the Safety Module. You CAN follow this program but we want you to have thought about safety planning and learned some de-escalation techniques.
I wonder how often it occurs that your husband is drunk while with the family?
Remove the Reward of Your (and the Children's) Presence
To the degree that you can, the answer is to get you and the kids away from him when he is drunk. There are times when you can probably predict he will be drunk. In those times, you can plan ahead and take the kids somewhere. When your husband surprises you with his drinking, is there a strategy for getting away? Do the kids have neighbors who are friends? Perhaps you can't get away easily … are there ways to put distance between him and the kids and you, in the house?
Remember what you saw in Module 6: when you see use:
– disengage,
– remove rewards,
– allow natural consequences to occur.
So:
1) Disengage yourself.
I know this is terrifically hard when it's your home and your husband is the one messing things up. You make an interesting point: why not bitch at him and get your feelings out since he won't remember anyway. How does that leave you feeling? If it feels good and does not provoke him AT ALL, then there may be little harm in it. But if calling him out on the carpet upsets you, then try hard not to do it. Remember, your "nagging" and "criticism" is what he expects. It's what will signal to him that things are okay, my wife is still in the game.
You are dealing with the drinking AND with relationship issues, like household chores. If we can get the drinking cleared up, the chances are good that the relationship issues will improve some, but some targeted help with your relationship is almost certainly still needed.
When there is a substance problem in the house, you're going to want to address that first. So, act in these strategic ways towards the drinking, and try to leave the rest of it (like the chores) alone for now.
2) Remove rewards.
You and the kids are rewards to your husband. Efforts at being a normal family despite your husband being drunk are a reward. Things like dinner together, Tuesday night TV, etc., should be removed if you can.
3) Allow natural consequences to occur.
No dinner, no family TV, no family time … these are the natural consequences of choosing to drink until you're drunk. If your husband passes out on the sofa, leave him there. If he is late for work, let it be. If he is sick with a hangover, don't console him.
What I'm laying out here are the principles. You are the judge of how best to apply them and what is possible. Even doing a little of this, some of the time, will make you feel more in control of the situation and will signal to your husband that you are done with him when he is drinking.