Is Letting Him Relapse at Home Preventing Natural Consequences?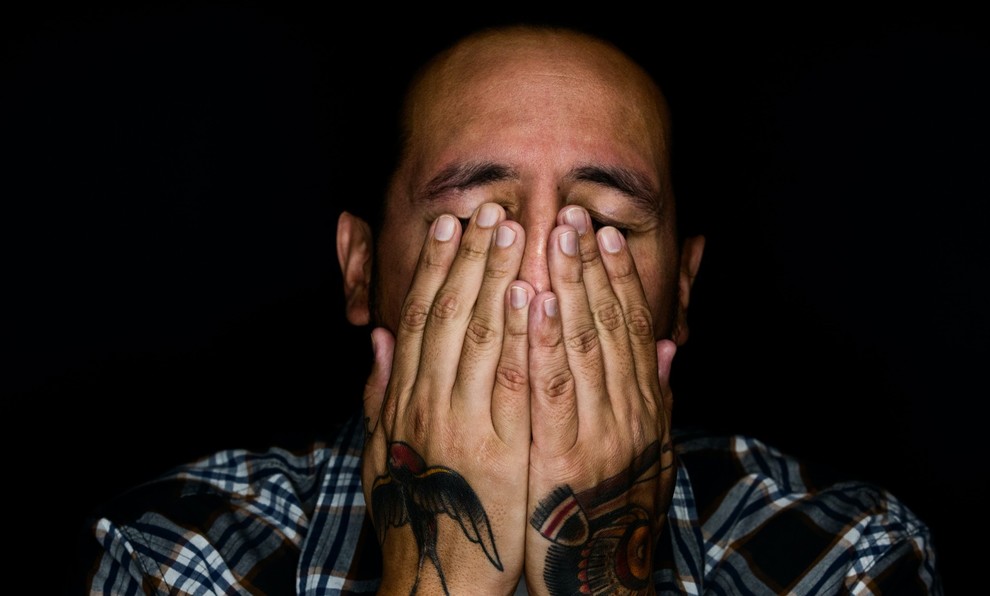 ccomtl2014's Loved One has now relapsed after leaving treatment on a very hopeful note. She's been CRAFTy through and through and yet she's not seeing any improvements on his part. She is wondering if she should let him fully experience the consequences of his relapse and show him the door.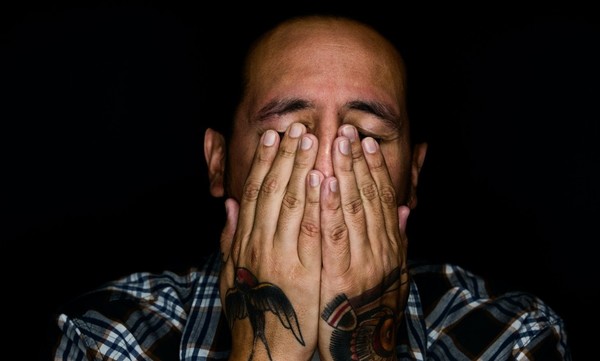 So as it has been looking like for a while, my partner did relapse. Not sure how long but going by his behavioral signs I would say at least a month but probably more. My reactions in turn when I saw behavioral signs of use/coming down was as if he was using, so neutrally withdrawing, and then rewarding experiences with each other when I was sure he was sober. I tried to make coming to bed a nice experience to disrupt his pattern of staying up all night to use or watch TV, but that didn't work. Honestly it was really hard to tell when he was or wasn't high, and even to be sure if he was using at all or just self-neglecting and being depressed. I've long suspected the depressive symptoms are pretty much always linked to him using though, so for me it's more of a sign of use than anything, but who can be sure.
He would not take his nights medications that help him sleep, and do his using at night, then sleep all day, so not a whole lot of room for reinforcing activities there because during the day he is always coming down. Whenever he seems chipper, he is generally high on stimulants or planning on using. I wasn't surprised to realize he had indeed relapsed, but it is also hard to pinpoint when he is using/coming down, also hard to find a time to reward non-use. The pattern has been: stays awake literally from Saturday through Monday and then sleeps during the day the rest of the week.
Read Ccomtl2014's full comment here.
Your partner did well in treatment. Now he has relapsed.
After doing very well in treatment, and finding some online help, he has given up. He's on a waitlist for outpatient treatment. COVID is indeed making things even harder than they normally are, with fewer options for immediate treatment.
You are juggling your own 13-hour days as an essential worker, and life with a chronic illness, while your partner bangs around the house drinking, misusing his learning disorder medication, and obsessively gaming. The difference you describe in your partner's behavior from when he first left treatment until now is dramatic and worrying.
You describe well your efforts to be neutral, and to avoid confrontation. Your partner is defensive and isn't interested in seeking help to turn the relapse around. But he did go to treatment, and he made the most of it. He is insightful and managed early recovery well, until the lack of recovery input got him off track.

Is it time to ask him to leave?
I don't think you are at the point of needing to ask your partner to leave the apartment. His actions prior to the relapse are so hopeful and so positive. They are such a testament to the impact treatment had on him. He knows that spending days gaming, drinking, and playing with his learning disorder medication — a stimulant — is not a long-term plan.
Your Loved One is right in the middle of this new using episode and as you are aware, there is little you can do to prevent it. Can you still consider letting him have his relapse in your home? Can you back away even more? Do you have a spare room? Can you go about your life in parallel, continuing to be neutral, as you've been doing? Even better, could you leave for a while?
Make sure you have a detoxification unit on the list of treatment options you created. The alcohol is dangerous to withdraw from, so when he does decide to stop, it's important that you both know where to turn for help.
Am I making relapse too comfortable for him?
I realize it feels like your Loved One isn't experiencing the natural (negative) consequences that would normally arise. There are, however, consequences for your Loved One right now: the ones you listed in your comment and some that are less obvious. He is certainly not happy with himself. Being high doesn't correlate with being happy. Remember that your presence is deeply rewarding to him and leaving him to himself may be one of the most impactful natural setbacks you could impose on him.
This is simply a question of continuing to disengage but doing so in a less confrontational way (you step away, vs. asking him to leave). This may work better in his head than anything you could say right now.
You are reacting well to your partner in his relapse. Your comment tells us that your instincts are good and that you are recognizing when to step in closer or disengage. He is binging, which does make it hard to practice CRAFT in the day. There is little non-using time. So, for now:

keep doing what you have been doing, and

step further back and away — as far as you can manage.

Not forever, but for today.
The anger, the blame, the frustration: You don't own any of it
Daily interactions with your Loved One have become increasingly difficult. You describe how defensive and angry he generally is, and you don't know what to say anymore. He is not happy with himself and you are in the way of his anger, acting as a magnet for all the frustration he is experiencing. When you are in an intimate relationship with someone who is misusing drugs or alcohol, you will be to blame. Your partner will point the finger at you as both the irritant and the person who should save him. Keep up what you've been doing and get out of the way as much as possible.
It is crucial that you not let yourself absorb his anger, and that you realize you don't own any of this. I have said this before and I want to emphasize it again: "His frustration is aimed at you, but his argument is with himself."
Take this time to place the focus on your Self
Working long hours, taking care of the house, watching your communication and your reactions, worrying about your Loved One and dedicating yourself solely to his wellbeing can only get you so far.
Your partner is hitting a rough patch and doesn't seem quite ready to get back on track. If this is an invitation to create space between the two of you, could you also see it as an invitation to find time to tend to your own needs and reflect on what makes you feel good?
Can you see yourself adding some small self-care rituals to your daily routine? Could you call a friend and get out of the house to meet for a socially distanced coffee? Can you find a few hours this weekend to take a walk in nature? If you're out of ideas or energy the Sanctuary is always here for you — from guided meditations to funny or touching videos to reflections on what it's like to be the care-taker.
I'm sorry this is falling so much on you. Don't give up on your partner. That keen sense of desired wellness and the learnings from treatment aren't gone. He must be very uncomfortable, sitting between a set of new, healthy principles he learned in treatment and the old patterns he knows do not work for him but which are oh-so-temptingly familiar.
Don't forget that every step of this process is an opportunity for him to learn and build strength. I know the situation doesn't seem hopeful, but what your Loved One is going through today is part of what can guide him towards long-term recovery.

He's still resistant to treatment. What will he accept help with?
As you consider what's on your list for the "planned conversation" we lay out in Module 8, perhaps you could consider adding in therapy together. I know that he's in relapse mode right now. But when change talk starts coming to the surface, or you see an opening in a calm, friendly moment, perhaps you bring this up.
Having an experienced, neutral professional help you with the recurring arguments over housework could be a real boon.
You could use your private journal, or Key Observations #21, to help you plan out your request. Focus on your goal of getting along better and finding more peace together. Your gentle request could be a response (in the moment or later, once things have calmed down a bit) when he gets worked up about the housework.
Here's an example of what it might sound like:

"I hear what you're saying. You're upset because you feel I'm not giving you a chance to help out.
I really appreciate your desire to pitch in and look out for me. I know you care about me and my health.
I feel tired by the arguing though, and I would so love for us to be able to live together more peacefully.
I have the name of a counselor (or several choices) who works with couples. Would you consider coming with me so we can benefit from the perspective of a seasoned professional/neutral third-party/someone outside of our sphere?"
Remember, when the appropriate treatment for the specific substance disorder is not an option, we recommend that families circumvent that problem by focusing on whatever the Loved One is willing to look at. Perhaps it's his depression. Or maybe the ongoing conflict between you two.
ccomtl2014, you are doing so much right. We commend you for how dedicated you are. Know that we are here to support you. Please reach out again whenever you feel you need guidance.