Is It Time to Give Up on Him?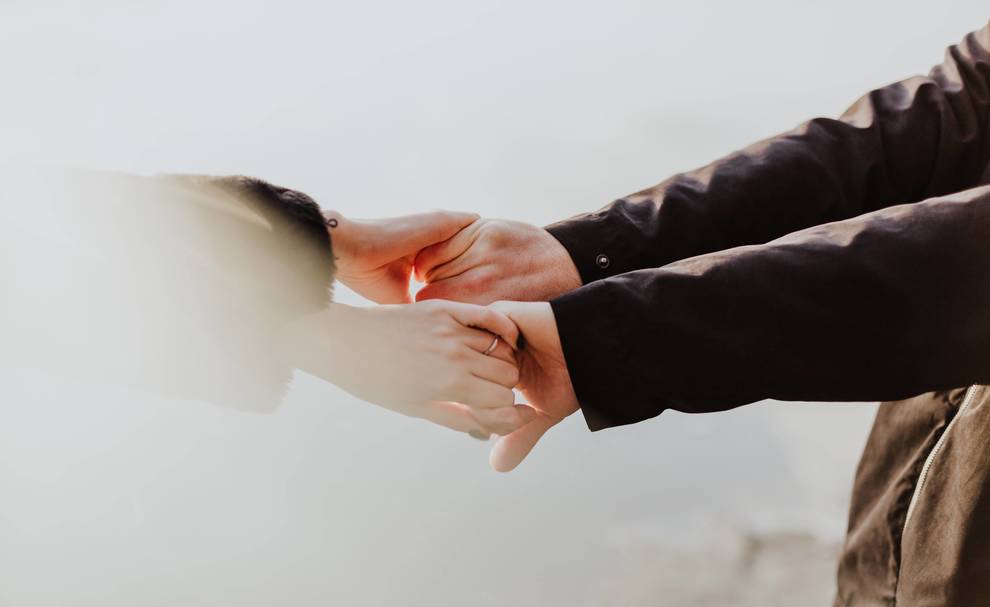 After 22 years, BrownU96 is fed up and wonders if it's time to give up. Her husband made huge leaps towards recovery, but now seems to be slipping. She can't keep holding him up or providing the motivation… Can she?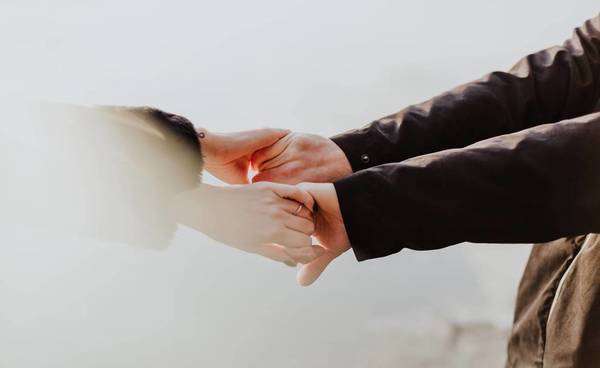 "I don't know when to give up. My husband finally went to an addiction center connected with a university in February. Since then, he has been to 6-8 therapy sessions, one 4-week support group for the therapists' patients, and a handful of Smart Recovery online support groups. He stopped going to the therapist when she went on maternity leave, and since then, he has made and missed at least a couple of appointments with the MD and a new therapist. He was prescribed Naltrexone over a month ago, and I thought he was taking it daily, but I noticed that he still has many pills left in the bottle. I already asked him to move out temporarily in June, because I couldn't handle the disruptions that his addiction was causing. We do still go to couples counselling about twice a month. I thought that he would get serious about his recovery this summer, especially because I know he wants to move back in, but it seems he is not really able to yet, and I am worried that he is lying to me. He seems to sometimes have gone 1-2 plus weeks sober. Also, the two times we had a date this summer, he got drunk the next day with his siblings, so I am not sure what rewards work for him. It has been 4 years since I asked him to reduce or stop his drinking, and 9 months since he agreed to give it up. How do I know when to just separate for good? We have been together for 22 years and have 2 teenaged children together. Thank you."
Thank you so much for letting us know about your situation and for asking these important questions: Should we separate for good? When should I give up?
You and your husband have been together for 22 years. Four years ago you asked him to work on the drinking. He started addressing it in a serious way nine months ago. His attendance and motivation have been spotty over the last few months. You feel he is lying to you and you're unsure of how to reward him.
Should I give up on my husband?
Of course, we could never be the ones to tell you when/whether to give up on your marriage. Only you can know deep down if you have come to the point of no return.
But let me point out several positives that I can already see reading your short comment:
Your husband has been to treatment;

He has attended some therapy sessions as well as a few online support group meetings;

You attend couples counselling twice a month;

You have had a few dates together this summer.
I do not want to minimize the pain and frustration you have certainly experienced, but I do want to point out that there are many positives to your situation. Just based on that alone, I would strongly urge that you dive into the modules and commit to CRAFT (we commonly say it requires 6 to 8 weeks of learning and practice to start forming the basics and to start seeing results) and tell yourself that you haven't tried everything until you have really tried this.
Is it fair that you have to do this and that he doesn't take full responsibility for this issue? No, of course not. But the more families start delving into the problems of a Loved One's addiction, the more they realize that there are actually many interrelated problems, and that each family member does have a part to do.
Speaking as someone who is currently applying CRAFT in my own relationship, I will say that CRAFT, in the course of a few months, has brought many exciting developments. Learning it and applying it has only made me feel like a better person: less impulsive, less judgmental, with better boundaries. I have used it in other relationships as well.
What will change when you start applying CRAFT?
First of all, and I should have said this from the start, we just want to give you a huge pat on the back for everything you have done and helped him do thus far. Without having an evidence-based set of principles to lean on, families have to do a lot of patching together of strategies, filtering through solicited and unsolicited advice, and trying to act based on what your gut says.
1) One thing that will change when you've been through all the modules and started applying CRAFT consistently is that there will be a huge drop in tension between the two of you.
Families learn that there is very little point in talking with their Loved Ones about their use/addiction/cravings, etc — whether they have or haven't begun treatment or are in early recovery which it sounds like your husband is. Such conversations rarely go well and no matter how gentle or non-judgmental we think we are being, our Loved Ones often end up feeling cornered. And yes, they often end up lying. Because they so badly want to tell us what we want to hear, or just want us to get off their backs, et cetera.
The lying you mentioned is not surprising to us. Lying is omnipresent wherever there is addiction. To begin with, the person struggling with SUD is often lying to themselves because it is so hard to admit how bad things have gotten, or how little control they feel they have over their own lives. We ask you to try hard not to take the lies personally. When you hear them, remember it is the addiction talking.
In CRAFT, our actions become determined by one main question: is my Loved One using right now or is he not? How you respond to him is determined by the answer to that question. All of this is spelled out in Module 5 and Module 6.
The reason you should expect a huge drop in tension between you is that you will no longer be trying to talk to him about his use, or treatment, or his not going to therapy. You won't be asking him 'why' questions. So there will be much much less actual exchange on these prickly topics. You will instead be adapting your response on a daily, sometimes hourly, basis. It is a dance, based on well-studied technique, and he doesn't have to know what you're doing. When he's using and you disengage, it will be in a neutral and gentle way, no guilting or shaming.
2) It is wonderful that you have already begun working the program and asking yourself what could be rewarding to your husband.
Key Observations #16 "What's rewarding to my Loved One?" helps you to brainstorm that question. Some of it will be hit or miss, but the more you try the better you're going to get at this. I would also venture to say that his drinking the day after your date is not necessarily a sign that going out with you is not a good reward. The idea of rewarding is jumping on those opportunities of non-use and trying to extend them a bit. There is of course no guarantee that the benefits will last into the next day, although you might be surprised, it certainly could happen!

3) You will be focusing more closely on your own self-care.
This is not just a matter of surviving gracefully, it is also a key component in being able to successfully help our Loved Ones. Modelling self-care, showing them that they are not the one and only thing we think about and care about, finding what centers us and makes us stronger and more resilient in order to be a better support for them… all of these things, while not always so easy for us, are simply imperative. Our success with CRAFT is multiplied exponentially when we are paying just as much attention to our own needs, boundaries, and even pleasure! Check out Key Observations #20 "Suggestions for getting through hard times" to explore the ways that you can center yourself and connect to what makes you feel alive.
Helping him help himself: Getting MAT right
We cannot give medical advice and MAT is not our area of expertise. But we certainly know that getting the MAT right can be a huge boon to his success with treatment and self-help.

You explained that your husband was prescribed Naltrexone but you don't think he's taking it as indicated. He might want to look into the monthly shot of Vivitrol which does not allow for any messing around. If you are getting together a list for the next planned conversation (see Module 8) you should include this option on the list you give him the next time a window of opportunity arises (it will sound like a "wish" or a "dip").
Next steps for you and your husband: Can you consider letting him come back?
Dominique Simone-Levine, who has been on both sides, has pointed out that recovery often seems very slow to those on the outside. It is helpful for us, the family members who are watching our Loved One struggle with substance use, to keep this in mind. The timeline that we would set for them is usually much shorter than what they are actually able to achieve.
CRAFT was originally designed for family members living with, or very near, their Loved Ones. The more closely you can observe your husband's behavior, his patterns of using and not using — to adjust your response in the moment, the more successful you will be, the better you will be able to help him.
Having him come home will certainly require that you feel comfortable applying CRAFT. We would suggest you watch Modules 1 to 8 again beforehand. It will mean being clear in your own mind about your boundaries. What will you accept, what will you not accept? And by this I am not talking about giving any ultimatums. It's about knowing at what point you will step away, remove rewards, go somewhere else and do something for yourself. It will mean carefully thinking through the sleeping situation, whether you might want to start out with a separate sleeping arrangement so that it doesn't fall on you to ask him to sleep elsewhere. On the other hand, when you can clearly see he hasn't been using, and you are so inclined, it will be much easier to ask him to join you for the night.
Remember, punishment is not part of this program. Rewarding and removing rewards is something much more subtle, more organic, and feels better to both parties.
Keep coming back to the discussion blog for more guidance as needed. Check out Laurie McDougall's pieces on boundaries if that feels like something you need to beef up. You have our full support, and whether or not he knows it right now, your husband is extraordinarily lucky that you have stood by him all this time and are still taking steps to truly help him, the two of you, and your entire family. We commend you for this.
And, finally, just a note on your teenaged children: you didn't mention what age they are. I myself also have two teenaged children. We have spent some time watching a few of the modules together. The eldest has grasped CRAFT and its tenets quite well, the younger gets it but doesn't really feel ready to apply it. Once you yourself feel like you're starting to know CRAFT backwards and forwards, you might consider bringing one or both of them in on your approach. Even if you don't feel they are ready to apply anything, it may be helpful for them to know you are shifting your approach and why.
All of our best to all of you.