Intervention or Intervention?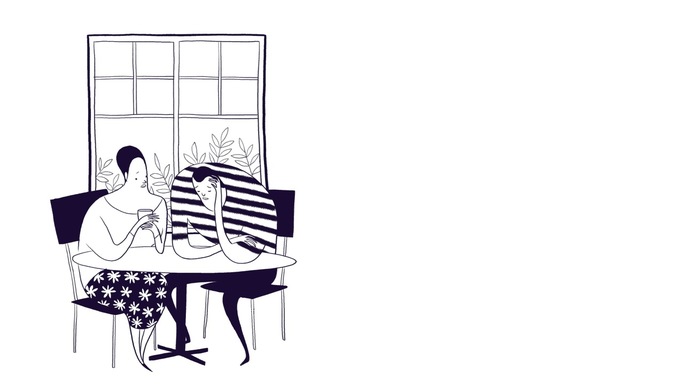 Allies in Recovery member houdep, new to the site, wrote in on the eve of an intervention that was planned for their son.

"I am new here. My son is having addiction issues and my family and his friends are planning to intervene with him tomorrow night. I do not want this to be an accusatory situation with him but more a "how can we help you help yourself" conversation. I would love some guidelines on the CRAFT method and how best to achieve this. I fear he will be defensive immediately upon seeing everyone gather and that it will go poorly from there. :o( "
The difference between a formal intervention as you describe it and the one outlined in our modules (Learning Center) is firstly its timing. CRAFT suggests you wait for a moment of motivation expressed by your Loved One. Not 100% motivation, which is unlikely, but some opening that suggests your Loved One has a wish or is having a dip, that your Loved One is assessing things a bit.
A wish sounds like this "I'd really like to get my license back," I'd like to go back to school,"I'd like to find my own place" …
A dip is a low moment, "Why can't I feel better," Why are my friends graduating and not me," "Why can't I be considered for a promotion…"
It is during one of these moments that you talk about treatment. The rest of the time you would not mention it. You want your treatment talk to count, to be listened to. You want your Loved One to be as receptive as can be. Families can sound like broken records when it comes to the topic of getting help, or quitting.
The conversation is then a small matter, it's quiet, and it's easily repeated should it fail the first time and you see another moment of motivation.
Think like an oreo: positive (cookie) the hard creamy middle and another positive (cookie).
You know, I've been thinking how proud I am that you try to control the pot smoking/oxycodone use (positive). It pains me to see you still struggling ("I" statement, empathy). Maybe adding in a little counseling would help you figure out school/maybe suboxone would keep you from being absent so much at work and improve your chances for that promotion… I love you… (positive cookie) I've put together a list of options for help. Would you look at it with me and perhaps try one? (A request vs a demand)

A formal intervention is typically done according to the family's timing, not the Loved One's. This makes it more likely your son will respond defensively. Formal interventions can be overwhelming and upsetting, not just for the Loved One, but also for the family.
In comparative studies of CRAFT and the Johnson Institute Intervention (the most popular kind in this country; the kind you see on the show Intervention), CRAFT outperformed JI 3 to 1. One of the main reasons is that family gatherings are hard to pull off. People back out. Letters (why I love you, what your drug use is doing to me) need to be written and read out loud, it's emotional and difficult.
A CRAFT style intervention is always in place. It's a brief conversation initiated by a concerned (and informed) family member, and it happens in a casual setting, such as around the kitchen table. The family member waits for the right moment. If it doesn't work, and your Loved One says "no," it is there, ready to be repeated at the next right moment. Formal interventions, with or without professional guidance, are harder to set up again if they fail the first time.
One last point. Our learning program, based on CRAFT, lays the groundwork for our quiet, simple intervention to work. You build back the connection with your Loved One, you clean up your communications and your behavior when you do see use, and when you don't.. By the time you get to the intervention, things between you are calmer, your Loved One is more willing to listen and more open to agreeing to try treatment.
You need the skills to intervene and you need the skills to alter the dynamic enough to encourage treatment and support its success. As we like to say, we give you the entire essential skill set.
There is little harm in trying the intervention you have set up. Remember though, if it doesn't work, you have to accept it for now, and look for those moments in your Loved One's life where you can intervene again.