I Want to Be a Helpful Influence but I'm Too Depressed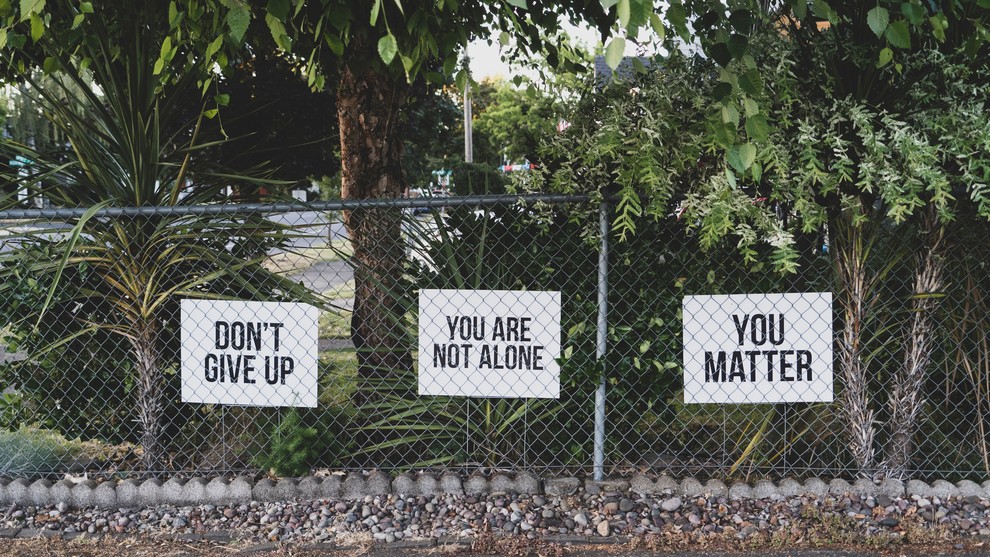 "I am struggling with doing the "right" thing. In the last two months I have had three days at a clinic for three hours of infusions of Inflectra to suppress my immune system, and three days last week of hospital visits for iron infusions. My husband has driven me to every appointment and picked me up afterwards. (I don't even know why I'm mentioning this… perhaps feeling sorry for myself). It was our thirtieth wedding anniversary last week and my loved one had just one beer. I was disappointed on our anniversary and he said sorry many times. Later he said that he was sorry I was upset on our special occasion. The next day he had a beer and told me (instead of hiding it) and I accepted that. He has had just one beer every day since. Last year when he quit, I had asked him to sleep in the spare room every time he drank anything. He was sober for so many months and it really was a wonderful relief for me. Our relationship had never been better. He seems quite happy with himself for having just one beer a day this week. I don't like the unpredictability and the lack of trust I have now. Two days ago I told him I felt insecure because I don't trust him, and he said I was overreacting. […]" Read the full comment here.
Thanks so very much for updating us and posing these questions. Your husband has gone from years of 20-beers-a-day to total abstinence to now, a beer a day. You're (understandably) unsure about his being able to "moderate" successfully, and you are finding that your moods are following his ups and downs, not to mention your exhaustion with what you're trying to do.
There is a lot in your comment. One thing I hear is the pain and emotional roller-coaster for you related to your expectations (based on past "using" behaviors, but also based on his period of abstinence during which your relationship began to blossom again).
You want to get ahold of your emotions and be less upset? Let's look at expectations
One way to protect yourself — or as you say, "moderate" your emotions — is to get ahold of the expectations. We are taught to harness ourselves to all sorts of expectations in this life, but various spiritual teachings (the Buddhists look at this a lot) point out that being attached to expectations is a sure recipe for disappointment, and suffering. Interestingly, your expectation (for example, that on your 30th anniversary he wouldn't drink and it would be a special time) ends up hurting you but also putting a certain pressure on your husband that may or may not be helpful.
CRAFT would have us come back to the starting block not just each day but at each interaction, each day. We keep our expectations in check so they don't mislead us or cause us to ride too high or too low depending on our Loved One's behaviors. We do our best (as the imperfect humans we are) to release our own desires and expectations of where we would like our Loved One to be today, which helps us see more clearly where they actually are today.
Yes, it would have been fabulous if on your anniversary he could have taken the true measure of the importance of it all and acted accordingly. Yes, it would have been fabulous if he hadn't started to slowly add in a beer here, a beer there, after all the progress he made in treatment. And yes, there are so many other fabulous things you could be dreaming about … but, with CRAFT you will be the most effective ally if you are moving out of the "dreaming" sphere and into a more objective, researcher/empiricist role. They're using? You move back. They're not using? You come in closer.
You write about unpredictability and feeling a lack of trust. Yes, for sure. There's nothing very predictable about recovery other than that it's unpredictable… or in other words, predictably wobbly. The cycle of recovery (see image below) clearly illustrates that relapse, and experiments, successes and failures, are all a normal part of climbing out. It's very rare for a person to become abstinent and never look back. As for the trust, yes. So many of the families on this site can relate. It must be built back slowly, gradually. Tiny steps. Make sure to reward each and every miniscule moment where he is respecting your need to know and other needs. Where he is being trustworthy. Tell him how much those efforts mean to you. And use your journal or other means of expression to work through the pain that you still feel at having had your trust violated over and over by someone who vowed to be true to you.
And speaking of using, it may be time to readjust the dial: One beer = No use
I wonder if you might try reframing "The One Beer" experiment as success in moderating. (Even if you and I don't really think he can keep it up, given the extent of his previous drinking.) In this case study, the wife put 1-2 drinks in the "non-use" bucket; if her husband had any more than two drinks, she would follow the "disengaging" steps from Learning Module 6 (My Loved One Is Using Right Now, Now What?). Back and forth she went. For more on the question of moderation, see the topic: Moderating on our blogs.
You've done so much good CRAFT work and reading through your past comments, I see a lot of forward motion in your family. You have some physical circumstances that make you a little more fragile. You are tired. You feel disrespect, even some arrogance coming from your husband. He is kidding himself about the beer(s). That doesn't make for an authentic connected exchange. Your health can't take these dips. You are tired.
Your husband has a ways to go. Can you step away just a little emotionally and let him flounder. Let him be a little crass. He's tickled by this one-beer experiment, he's focused on the beer for now. Practice not taking it personally.
One little detail: you mentioned having asked him to sleep in the spare room in the past when he drank. This could be tweaked a little if you feel it keeps the "using" a little too present in your exchanges. If he gets the "rule" and knows to go there if he's had a drink, then fine. But if it's up to you to monitor and comment, try flipping things around and you setting up in the spare room if/when he's been drinking. The less you say, the more subtle and clear you are, the better!
As you let him flounder a bit, turn your attention to your own needs
Turn your attention to your own needs, consider using your Private Journal to make a list: once you're clear on what they are, see which ones you can reasonably meet yourself. The ones that require another human being, maybe you decide to reach out to whomever you can for those. Whether it's a good friend who won't judge and who's really good at listening, or someone who will give you virtual hugs and tell you how great you are and how much they love you… We all need these things. Your husband may be heading in the direction of being able to meet some of your needs again soon but in the meantime, keep it real and get what you need elsewhere. At the same time, it will take the pressure off him, which can only help with the work he needs to do on himself.
So put the 1 beer into the "non-use" bucket and see if you can put aside that beer and enjoy the evening. He opens the second beer and you've got somewhere else you need to be.
Love and care for yourself as your husband tries to moderate. Neither of you wants to see him back to 20 beers a day. Please remember this. He is likely to get drunk one day soon. You need to be ready for this. Don't lose too much sleep over whether you're being a helpful influence. If you're exhausted and overwhelmed, you won't be. Bringing your focus back to you is a perfect way to begin. That in itself will be a helpful influence, we assure you.
Our very best wishes to you. Thank you for writing in. What a maze this is.