I Saw Her Phone Log and She's Back in Touch with her Ex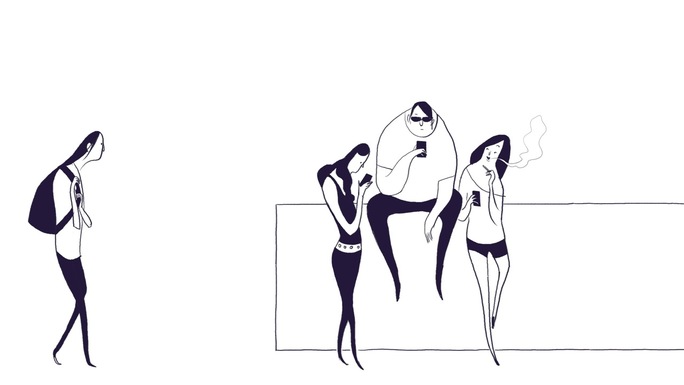 AiR member Millicent recently had a challenging phone call with her 21-year-old daughter who is navigating her recovery 3 hours away from her parents' house. Millicent wonders about the right stance to take and dearly wants to have an honest relationship with her daughter…
"Hello- My 21-year-old daughter experienced a relapse last fall (Nov 2016-Jan 2017), in part because, after a year of sobriety and treatment, she moved into her first apartment and got involved with a young heroin addict. He introduced her to crack cocaine and within a short time she was using again, losing her apartment and her job. She returned to our home, got a job, but gradually began hanging out with old high school friends and began drinking and using cocaine again. She tried to enroll in an out-patient program, but couldn't maintain sobriety. In mid January she initiated another inpatient rehab stay, seeming very positive and determined to stay sober. After a month, she moved into a rooming house near the rehab (three hours away from home) and got a part time job, reconnected with her very mature sponsor and kept a regular AA meeting schedule. She also developed a new romance, against standard recommendations. A few days before her 22 Birthday (last week), my husband had a heart attack (he is now fine). As a result, we did not visit on her bd, but I did drive out to see her the day after, the same day the new guy broke up with her. I can see her phone log and realized that she now is back in touch with the heroin addict and his family, who like her very much. After about a week of knowing this, I confronted her in what I tried to be a positive and supportive, non-judgemental way. I admitted that we saw the phone bill, told her I don't like checking on her and that I want to have an honest relationship, which is why I came clean. I asked her why she had been in touch with the guy and his family. She became angry and defensive. I told her I loved her very much and said goodbye. That was last night. I am not planning to call her again, hoping she will stay sober and call me. Any suggestions/advice/comments are welcome. Thank you."
A sustained recovery takes repeated efforts, it's a process. While knowing this intellectually, it is hard to live by the reality of this statement. Your young daughter is making repeated attempts at getting and staying sober. She is young and this level of effort on the part of someone so young is rare. It may seem like an endless circle but your daughter is continuing to make an effort. I hope you can take some solace in this fact.
Being the family of a person struggling with substance abuse is not a fair fight.
Try to remain respectful in tone and in your communication with her but, in our book, keeping your eyes peeled for information about "how she's doing" is fair. You collect this information to inform yourself however, not to confront her with it. If and when there comes the need for an intervention talk around the table and the need to encourage more treatment, you can pull out some of the things that have concerned you. Until then, we suggest you keep facts like a phone log to yourself. It's not the right time and it's not in pursuit of treatment.

She's got to make her mistakes.
It's hard to know where to stand relative to a Loved One in the instability of early recovery. She's got to make her mistakes. You've got to keep your distance enough to let her, but also gauge "how she's doing" and her drug use. You'd like to catch a relapse before it happens, but that's going to be hard in practice.
A phone log + unexplained cancelations of plans with you + a drop in meeting attendance (may equal) = the need for you to start looking for treatment options and preparing a planned talk with her.
In taking these actions, you would be deciding that relapse is imminent (or is already happening). The rest of the time, keep the conversation light, build your bridge with her, and keep your eyes peeled.
From the way you describe it, it sounds like you managed to keep your cool and spoke to her in a positive and respectful way. That couldn't have been easy. Working to stay calm during a very loaded conversation shows an effort on your part to care for yourself.