I Can't Tell When He's High on Suboxone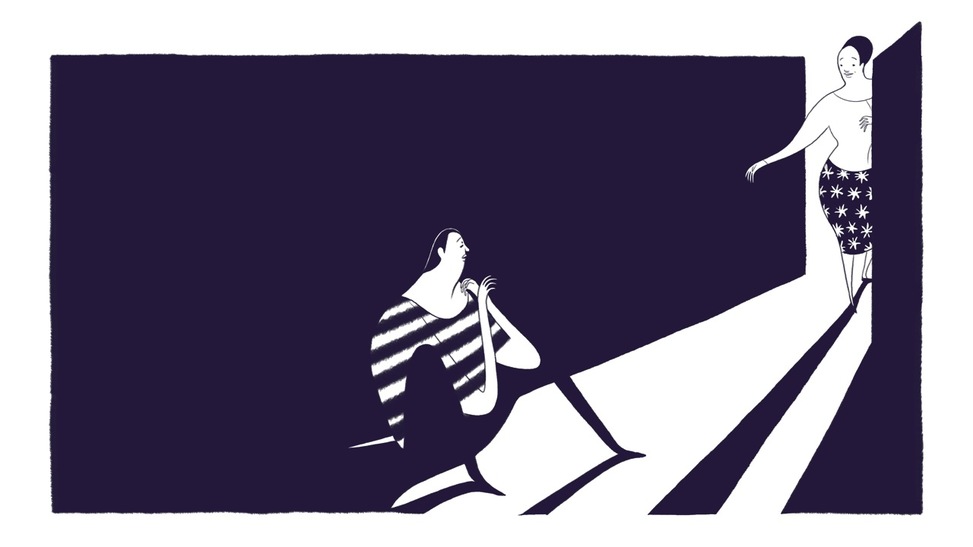 danareilly is unsure of whether or not (and when) her son is using suboxone (not doctor-prescribed). She seems him infrequently, but their exchanges are positive overall. She's unclear on whether to reward or not…
"Dear Allies: I am the mother of a 35 year old man who has struggled with heroin addiction for over 10 years. He doesn't live at my home, works a restaurant job, and mostly pays his own way, although in the past, periodically I have given him money. Now, I only give him checks on his birthday and Christmas. He says he is taking Suboxone, but he says he gets this from a friend and isn't going through medical channels, Medicaid, etc. He has been in a state-run detox and 21 day program about 4 years ago.
He is saying he wants to put a plan into place to change his life and get off drugs, but when I talk to him, he doesn't get too specific. He says the program he was in in the past didn't fail, that he failed. I have attended Al-Anon for the past 4 years, but now am beginning therapy due to fear and anxiety and wanting to help, but wanting to help the right way. So, I am thankful for Allies!!
My questions are around the fact that I don't know whether he is using or not using (he probably is using Suboxone), so the idea of rewarding non-use and withdrawing rewards for use is hard to apply. I know the importance of timing (it has to be his timing) and his motivation, but the longer he waits, the more fearful I become. How can I apply the principles of Allies when I don't know clearly about use and non-use? I now know some of the symptoms of heroin use, but I only see him 1 or 2 times a month at the most. We go out to lunch and then he loves to go to a bookstore, where I buy him books. He is a voracious reader and I spend some money doing this. I could stop buying books, but that could be seen as punishment, and I've tried to just keep a connection and a channel for communication that is positive and rewarding (e.g., lunch and books). What can I do? I guess it's always possible that I just have to keep waiting. Should I stop seeing him until he makes a decision to go into treatment? (That doesn't seem quite right.) Should I offer to help him with a game plan that has rewards after certain steps are completed – like a flow chart or something? Thanks for your support!"

Your instincts vis a vis your son who is a long-time user of opiates are good. You have kept up your connection with him. He is sharing his fears, and his hope to make a plan and get off the drugs. When you see him, you keep it light and do things he likes.
The worry of rewarding use is real, and you are just not sure whether he is high or not when you see him. We wrote a piece about rewarding someone when street-bought suboxone is on board. It is hard to tell the difference when someone is high from opiates, if they are long-time users and are just maintaining—they just appear normal. Suboxone can look the same: they just appear normal. Because you see your son so rarely you won't know the patterns that would help inform your guess as to whether he is high or not.
So err on the positive and reward him. It is a small but important thing you do for each other.
CRAFT, in Learning Module 8, describes the help a family can give with formulating a treatment plan. You are a key resource. You are in much better shape to research what is available than is you son. The treatment system is complicated. Access to treatment is fraught with barriers.
I once worked with a wife who found her husband, yet again, passed out on the kitchen floor, having drunk himself into a stupor the night before. She grabbed the kids, put the HMO card by his head, and went to her mother's. I suggested that next time this happened, perhaps she could put a list of HMO reimbursable treatments by his head. That list should include every detail needed so that the Loved One has only to pick up the phone or show up at the door of treatment.
We just can't expect our Loved Ones to figure this stuff out. Not with the state of substance abuse treatment in this country. Your son is lucky to have you. Reach your hand down the hole in which he finds himself and give him a hand out.
Helping unblock treatment is a key action a family can take. Thank you for your question.