How Do I Let Him Know He Can't Come Back Yet?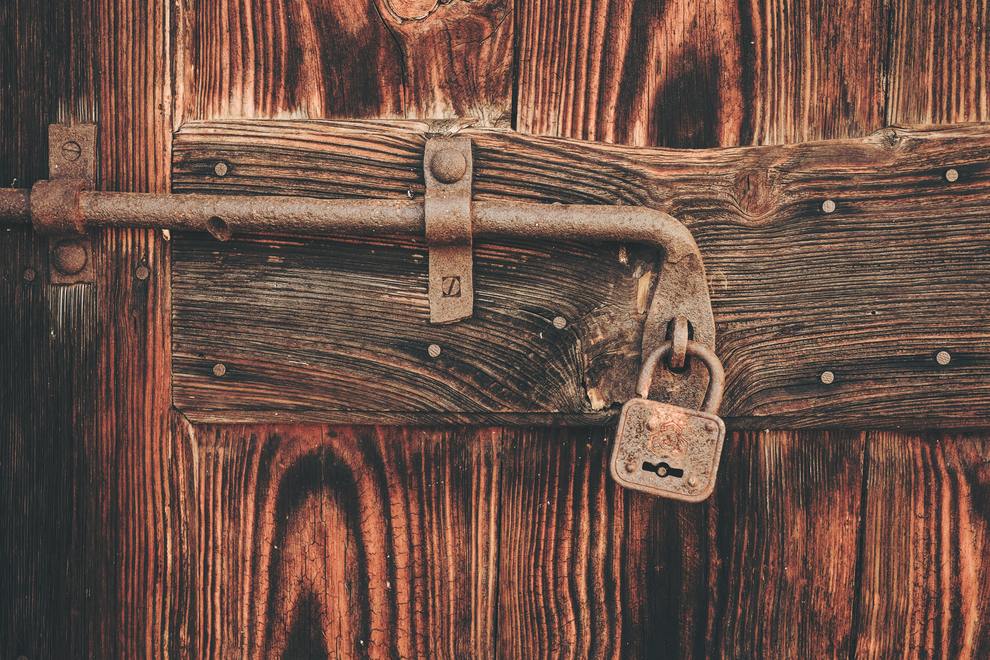 ccomtl2014 finally had her partner go to live at his parents' for 30 days. Nothing seemed to be improving despite her steadfast application of CRAFT: he continues to use, is belligerent and defensive when she neutrally removes herself or states her own needs, and the stress is wreaking havoc on her health. What's the best way to buy another 30 days and what would it look like to keep practicing CRAFT when he's at his parents' place?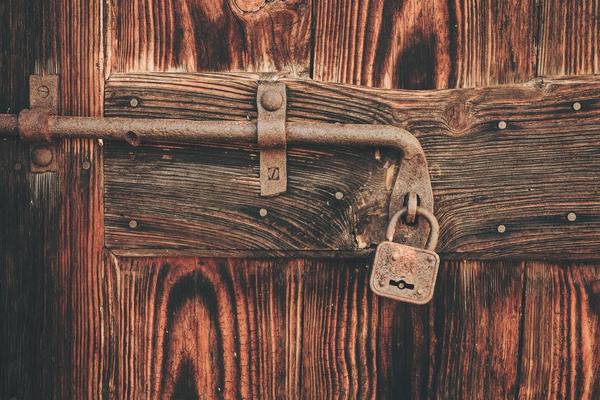 "Not long after reading your advice at my last post, I started emailing the counselor to move the conversations toward me asking for a break. Couples counselling was getting more and more heated and only escalated him and increased the focus on me as the SOB and how come I'm not in "the hot seat". The couples counselor is actually extremely gentle with him, there really is no hot seat. He has been in a sort of outpatient group for people who are actively using for months (they need to be abstinent two weeks before they are accepted into intensive group, he declined their 10 day rehab to jump start sobriety and enter the intensive program). He feels like he has heard it all before and that since he is going to this group, we should all "stop shitting on him". My "shitting on him" was pretty much having only two boundaries, the rages directed at me (stomp around I don't care just keep it to your space) and don't put dishes in the sink with food in them (arthritis, I have a dishwasher so that I don't need to wash the dishes, it's an old dishwasher though you have to rinse the plate).
The two weeks before I asked him to leave, the rages were getting worse and closer to what it was like before rehab. Before rehab things were bad but he had remorse and pockets of insight, I do not see those anymore. Screaming so much his face was red punching the couch and saying that he felt if he couldn't let it out at me (screaming) he would jump out a window. Finally I had quietly thrown out a moldy pan that he had not cleaned, I was quiet about it and figured he wouldn't notice (we have lots of pans). When he did notice, he slammed doors and cupboards all around the apartment and stomped around loudly. I ignored it and stayed in my bedroom (he moved himself to the couch a year ago, said he is so debilitated he can't make it to the bed). I was doing my physiotherapy on the wall, this is close to the door but I have been doing it like this for years as it's the only spot with enough wall. He never comes into the bedroom, he knows I do my physio there. I had finished my physio not 2 minutes before and was working, he came into the room slamming the door open so hard that if I had been there, it would have been an emergency room visit for sure. He went around looking for something slamming all the doors of the chests and closet while giving me a glare. I screamed at one of the bangs and started to cry. He wordlessly gave me one last look and slammed the door shut again. He didn't actually get anything in the room.
Hours later after the slamming had stopped for some time, I calmly told him I could have been behind that door and it would have been accidental but it would have been an injury all the same. I told him he can't slam things in my space like that. He freaked out and continually came into my room to yell at me that he has a complex about being abusive because of how I speak to him, etc, etc. He had zero remorse or concern about the door, he was angry that I do my physio there. He kept coming in to yell at me in and out for at least an hour. This time I actually felt unsafe. Around this time I also found out that my health was declining and needed to do high dose steroid treatment, the side effect of steroids that high is extreme panic attacks and anxiety. I had the therapist mediate a conversation about him needing to stay with his parents for a month (or anywhere else he could think of, up to him). He knows one of the side effects of strong steroids for me is that my adrenal glands don't work. This means in a crisis they can't produce stress hormone we need, so when I get a cold or if there is a really really severe yelling situation I quite simply just pass out cold. This was part of my rationale that we can't live together right now, I made the initial request 30 days.
He showed not much insight in the conversation. Afterwards it was horrible, the guilt was intense and on another level, he kept saying over and over again "if this is for me it won't make me feel better" and made me keep saying this is for my needs, he knows its very hard for me to verbalize a need like that. He refused to call his parents because I wanted this not him. It was awful. He feels punished abandoned and that my boundaries are too "black and white". I asked him what not black and white would look like in this specific situation as a solution for the anger given the new medication situation. His answer was that my version was: "you got angry you need to leave" vs he would have wanted: "he's in pain".
It's been a month, he continues to use and declines going to rehab. I got the counselor he liked a lot from rehab to give him a call to reach out. My loved one appreciated the call but felt he can do things on his own. He goes to the zoom meeting once a week for the program, but he feels its nothing new or helpful. We only spoke once, I mostly listened and reflectively listened but it was bad and showed me where his mind is at…everything is being done to him by me, it's unfair to ask of someone depressed, the problem is me and my lack of compassion and black and white boundaries. He feels couples counselor is out to get him, and it's all because of how I word things. At home he would put the dirty dishes in the sink with food still in them. At his parents house he puts the dishes in the dishwasher, and has done so after being asked only once. At home he said he was so depressed it was "physically impossible". He knows since he has gone to his parents that his mom checks in on me, she has relayed to him that certain medical tests revealed new scary problems but it was radio silence on his part. He has made it clear the silence is anger, I told him I'll respect his space. But eventually I need to have a second chat with him.
I tried once during our one talk to see if there was any salvageable solution in terms of coming home. He keeps delaying any talk of what a solution would look like, I said I cannot continue at home with the dynamics as they are in respect to the angry outbursts as I am more medically fragile than I was before. He insists he only will need to work on that when he is home, he doesn't feel he can do anything about it while he is not at home. Couples counselor doesn't feel any further sessions would benefit and says we cannot continue. The 30 days are almost up now.
I recently got him the message that my treatments were renewed for another 30 days, so I think he knows a conversation is coming. I would be afraid to have him home now, he is way angrier at me than he ever has been. He still is upset that when he is angry about something, that his raging becomes the issue at hand and that his point about what he was mad about is lost. This is strange because I do set boundaries about what I won't accept in terms of being shrieked at, but after he has calmed, I always circle back to his original point so he can feel heard. He says it doesn't count because of the way I do it.
I don't have the couples counselor to help me mediate this next conversation. I need to make this not living together arrangement permanent I feel, at least for now. How can I say this in a way that would be least harmful for him I wonder. This is a new low in his mindset I have not seen before, usually when things are bad like this he comes around and has insight and remorse for a day or two. The stimulants have been going strong for 9 months now, he doesn't even get high off them anymore. I see shifts in his demeanor I haven't seen before, and perceptions far more openly distorted than I've seen before too…Feels like my heart was ripped out of my chest. I am genuinely surprised that he did not go to rehab after I asked him to leave, but I supposed I shouldn't be. He just used to come around in terms of insight and willingness after big crises events, it's how he went to rehab in the first place."
It must be hard to find your Loved One impossible to reach, when you have experienced him differently. After completing treatment at the start of the pandemic, he had hope, insight, even bounce. There isn't a shred of this optimism in your descriptions of him now. It's as though life with your partner is negotiated behind a huge, invisible wall that separates the house. It sounds so painful and stressful.
Your Loved One is meeting everything you do with belligerence
Your efforts to connect with your partner have been met with anger, to the point you have felt unsafe. Nice job, by the way, having your couples therapist mediate the first 30 days of separation.
Your partner did finally leave your home and went to his parents for the agreed upon 30 days. You note that he behaves better with them, cleaning up after himself and perhaps fewer outbursts?
Meanwhile, your health is declining and you've needed to increase the medication, which has known side effects, including high anxiety. Your health demands that you avoid stress.
Your partner is not in treatment, isn't abstinent, and is still blaming you for just about everything (See our upcoming podcast that looks at blame as just another object of addiction, an attempt to self-soothe and deflect negative feelings: "When Things Get Nasty, What Cards Trump the Blame Card?")*
Goodness. All hands on deck to keep your partner at his parents'.
The 30 days at his parents' are up. How about 30 more?
Can you suggest another 30 days?
I see this as a fundamental boundary you have to maintain. You are in no shape whatsoever to manage an actively using, angry and now potentially unsafe Loved One. Your experience as a clinician makes you an excellent reporter, but I caution you to not let that experience cause you to tolerate more risk than you might otherwise.
Do his parents feel safe? He is handling himself better at their place. Can you see his parents learning CRAFT from the site, especially the skills sufficient to respond to a desire for help from their son?
Can you handle the situation, as it currently is, for another 30 days, and then perhaps another? Is your partner continuing to contribute to the household expenses? If not, can you make it for a few months without his help?
You will miss his company, but he isn't gone. You can see him regularly and often, a happy light date night. Your physical distance will likely make CRAFT easier to implement. You can get in the car and leave if he shows up high or starts to pick on you. You really can't have him back in the shape he left in. He hasn't shown any positive signs that would help us believe he would come home and not go right back to how things were just a short month ago.
Here is some sample language:
"We are going through a difficult time, you and me. Life is so different without you. I want you back. But we can't go back to how it was just a short month ago. I want you back happy and strong, I want us back the way it was when you first came home from rehab. For now, can we agree you stay at your parents' for another month as we work through this time in our relationship? We can think of creative COVID dates to go on. What do you say?"
Please let us know how it goes and update us on any new developments we may have missed. Again, we salute your steadfastness and every effort you've made on his behalf thus far. But your health and safety must come first for you. Please, don't sacrifice those.