How Do I Deal with the Constant Lying?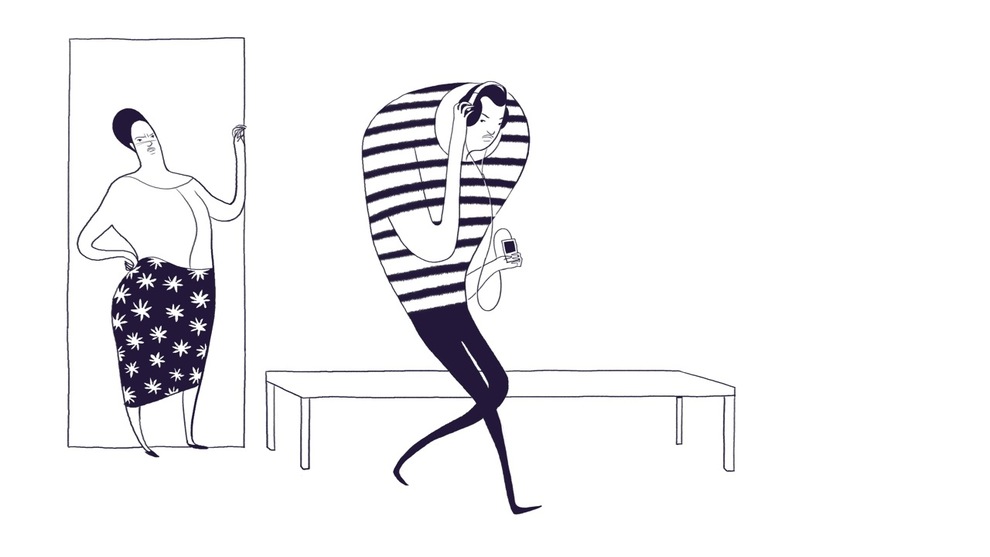 Allies member Fireweed3 wonders how she should be dealing with her daughter's pathological lying…
"How do parents cope with a child who consistently lies?
My 19 year old daughter seemingly cannot tell the truth much of the time. Recently I saw "pathological liar" in the search bar on her cell phone when she came over to show me a new album on Apple Music. Days later, she confided to me that as her substance use increased, she started lying more (and more) and now it has become reflexive. I understand, but I can't really accept it — or rather, I'm having a hard time tolerating it.
I find myself questioning everything she says which is not only detrimental to the relationship but also harmful to my sense of wellbeing. If I start asking questions for clarification (when things are missing, facts don't line up) she becomes irritable or angry, and things often spiral out from there. I want to break the cycle.
I looked for keyword "lying" under topics on this page. Was surprised not to find it. I need help navigating this issue. Thank you"

We haven't thought to put lying on the tab bar. It would be like putting drinking along with alcoholism or smoking along with tobacco or pot.
People who have problems with substances lie. They have to, for they are hiding large sections of their life, whether it be the pragmatic parts of sneaking, minimizing, accessing the substance of choice, or the deeper part that evades emotional honesty with themselves.
Your daughter could also have an additional issue that makes her lie compulsively, but it's going to be hard to tease this apart as her substance use increases.
Would she lie if she were not using? If she were pursuing healthy behaviors of recovery that build insight into self?
You are left wondering. What can you do as a parent at this very moment?
CRAFT suggests you focus singularly on the substance use to start. Let go of the other things your daughter is, or is not, doing. Some or all of this will shift when the substance problem is addressed. Yes, the lying will go away if she works on addiction. Being honest is a key characteristic of a healthy life. Peer supports emphasize this as does any therapeutic process.
If the lying continues beyond this, then you both know there is a mental health issue that will also need to be addressed.
Learning Module 3 asks you to hone in on the actions and patterns your daughter exhibits around the use. We want you to build a practiced eye, to become aware of the cycle. In this way, you can decide how you should behave (step in and reward her if there isn't use; step away, allow natural consequences, and remove rewards, if there is use).
You're not going to ask her whether she is high. You are going to assess the situation based on the evidence. This will reduce her need to lie to you, removing undue weight on the question " is she telling the truth or not?". You will instead base your behavior on what you are seeing.
Your daughter is probably lying about many things…where she is going, who with, etc. So be it. Don't respond. You know she is lying. Your role is to line up your behavior with what you are seeing in her. Is she sober looking right now or not?
As a parent, you want her to explain what she is doing. In becoming a partner, an ally, of someone with an addiction issue, you want to leave them to themselves; let them feel more responsibility for their actions. You don't need a full accounting—she's not going to give it to you anyway. See if you can step away from this dynamic a little.
It is indeed very hard to be around someone who is being dishonest. Make it your goal to let it pass by when you hear it and respond instead to her demeanor: sober or not.
You describe a common pattern that occurs when you feel lied to, in which things escalate. Stop your end of it, walk away as best you can. I can see how walking away from her would be quite a surprise to her. No conflict, no mom to haggle with…
For now, let's assume the lying is a byproduct of the substance use. As such, aim for treatment and recovery for your daughter, that bridge where there is less conflict. You're going to have to take the first step. Thank you for raising this important topic.