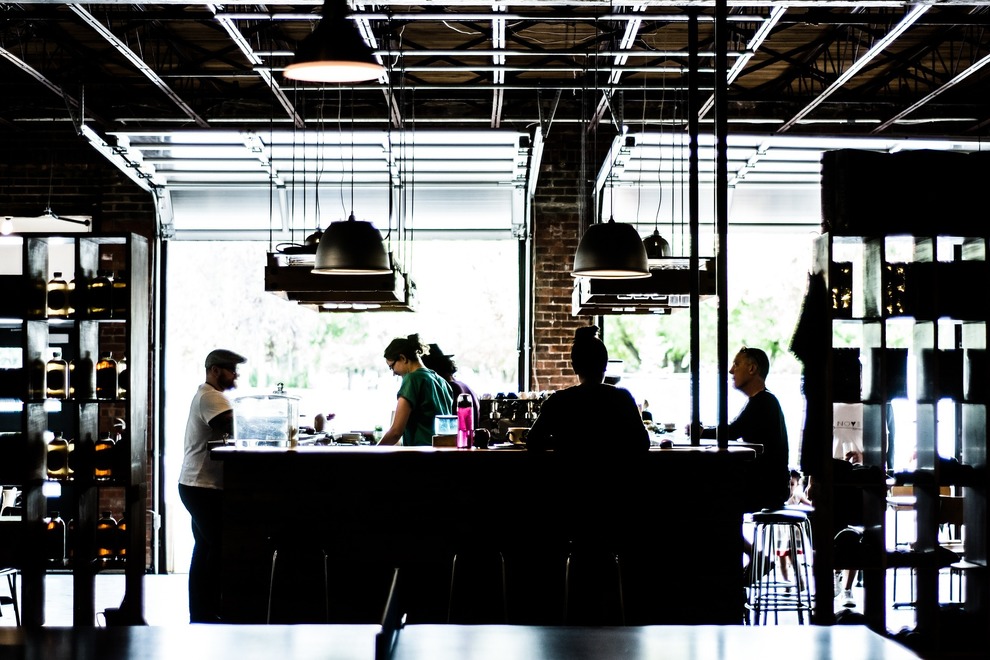 michael111 sees a friend with talent and potential who is stuck in long cycle of use. He's a friend and doesn't really see her except at work, which is at a bar. Opportunities for practicing CRAFT are very limited. But is committed to finding a way to help her. How should he proceed?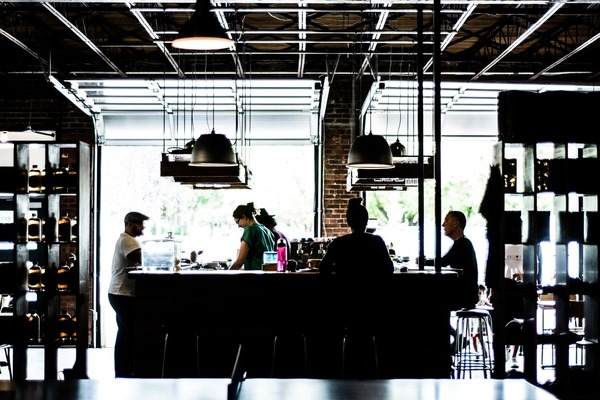 I have a friend of eight months who has a long history of drug abuse, some probable mental illness issues, and serious alcohol use disorder. She drinks every day soon after waking, and is what people have called a "functional alcoholic" — she doesn't do much in life besides drinking, daily marijuana, and weekly Adderall, but she does hold a job. She's a bartender at a local tavern with which I have a business connection — I see here there about 5 nights a week, and she drinks on the job and often gets very drunk at the end of the night. She has a boyfriend who enables and even encourages her drinking.
Despite all of her serious problems, I see and feel something very strong for this girl and her talents which she is wasting, and I'm committed to helping her. I'm reading and studying all I can about CRAFT, and I'm determined to help her no matter how long it takes. My difficulty is that even though she lives close by, I rarely see her outside of the tavern — she never socializes with anyone except the boyfriend and her mother, and when I pester too much about getting together she grows distant. Her mother does like me and I plan to tell her all about CRAFT when I see her next.
My question is, how can I effectively influence her if at this point in our relationship I only see her at work? The majority of examples I see of rewards and other CRAFT techniques seem to be geared toward husband/wife or parent/child relationships where you live with the user. She's talked about doing many different things with me over recent months, but it's all just talk — I've met her at other bars a few times but for the most part, she's been impossible to spend time around outside of the tavern.
Thank you so much for your time and help, and thank you for this site — it's been very helpful to me.
It is encouraging to see a good friend on this site. You want to help your friend who is in trouble with alcohol. Welcome.
A good friend can make a huge difference in the life of someone struggling, just as a family member can. CRAFT does say that you need a good amount of contact with the person. In the research the cut off was 40% of the time. This doesn't sound like the case in your relationship.
We have worked with many families who are embracing the CRAFT method at a distance or who are in contact with their Loved One less than 40% of the time. Sometimes the family has nothing more to go from than the phone and texting.
You spend time with your friend when she is working at the bar, but that is mainly it. She talks to you, and, perhaps, occasionally, the conversation has to do with her drug and alcohol use.
Sharing our site with her mother is a great idea. The boyfriend doesn't sound helpful. At this point it's best to just focus on what will be or may be helpful. You are in her life and are concerned enough to get involved. Thank you for your willingness to reach out and learn more.
You've been looking at our program and find it helpful. The Learning Modules can certainly help you to communicate in a way that doesn't shut her down, but instead makes her willing to talk with you. Doing this will help her see you as a partner in her struggle and a person to come to when she is ready to help herself address her substance use. Keep up with these shifts – it's never a bad idea to practice them even in other interactions. Through your compassionate and empathetic communication style, you are showing her that you are there for her, no matter what. You are helping to build trust between you.
In the meantime, I suggest you look at Learning Module 8 to get the nuts and bolts of intervening with your friend to engage her into treatment. Treatment is the goal. Many of our discussions and comments do revolve around implementing CRAFT at home, or within the family setting. You aren't in a position to do that, but being ready and able to come through when a Loved One gives you even a fleeting window of opportunity can make an enormous impact. So in your situation, this route is worth pursuing.
You have some work in front of you. I suggest you put together a list of treatments and self-help in your area. The list needs to be as specific as possible: who to call, what is required from admissions, how it will be paid for, where the meetings are, how will she get there, etc. At the top of your list is a medical detoxification program. This is inpatient, typically for 3-7 days; it will help get her off the alcohol and other drugs safely. This is very important because withdrawal from heavy alcohol use can lead to life threatening seizures.
For self-help, give her a sampling of different kinds: AA, Smart Recovery… see our list in the supplement for self-help resources. Here's a post about Refuge Recovery from our News blog. Perhaps you can see if there is someone in your area who works with the Sinclair Method. Whatever you are able to find, list the actual meetings for her, perhaps several, happening locally. Be sure to also look for ones that start around 4 in the afternoon, or before she starts bartending and after she has slept off the drug use from the night before.
In addition to tightening up your communication and making the list, I'm going to suggest you try an intervention (Learning Module 8) when you can find the right moment. It's earlier than we would like, but I don't think you are in her life enough to make the behavioral work of Learning Modules 5 and 6 effective. Considering the situation, it doesn't sound like you are likely to catch her in moments of non-use very often. This can certainly change though, so stay prepared. Lean on the modules and the discussion blog for support; continue educating yourself as you have been; fortify yourself in any way you can from the resources here. But aiming for an intervention – when you are ready – is worthwhile in your case.
What if you went into the bar just before the start of her shift. You sit at the bar where hopefully, at this time of day, you have her attention and some privacy. The setting matters; you want your words to have as big of an impact as possible, so do make sure to try for a time when she can be reasonably focused on what you're saying. You pull out the list and say something like:
You are a talented and lovely person, and you are my friend. As your friend I have to say I see you hurting yourself with the alcohol and drugs. I'm afraid for your future. I have put together this list of options for when you decide you want to cut down on your drinking. I have tried to put every detail on this page, so the moment you want to, you can more easily get treatment. Along with this paper, you have me. As your friend I care about you and I will help you any way I can. Please just take this paper and hold on to it. My number is at the top. Thank you for listening to this.
You then sit back and don't talk about it again. Keep the conversation with her light. Think connection. You are her friend. This is what a friend can do. You are a true friend, not just a fair-weather friend, which is often all that bar life offers. You've given your friend real options for addressing a serious problem, and you are there ready to help the moment she becomes even a little willing to try something.
It's important to continue with the listening and communication skills so that you're not putting her on the spot in general. When you do find the right moment, your job is to convey your message with respect and compassion. Just seize a moment and then sit back. For her to know that you care about her and believe in her is meaningful enough. Caring for herself and believing in herself is her job, and her challenge: she clearly has this work ahead of her. But having the support of a good friend along the way is huge. If you can get her mother to consider embracing CRAFT and applying it to their interactions, that would be fantastic. Sharing your concerns – and your commitment – with her mother is legitimate. But there are clearly limitations in your role. So part of this process will be accepting what you can and can't control.
It's important that your friend continue to feel – and know – that she can trust you. Whether your friend is able to accept or digest it at the time, you can communicate your concerns – and willingness to help – in a heartfelt way. Stay open and ready to accept her response. Let her know you're not pushing her to do something. You just want her to have that list when she finds herself wanting help.
Thank you for finding us and for your commitment to helping your friend. Please let us know how it goes, and what else you need. We welcome you into the Allies in Recovery community.